THE GRINCH: An Idea That's More Wonderful Than Awful
Illumination is garish and dull; my opinions. But the kids wouldn't care if they already love Minions. I, on the other hand, lacked the motivation. I approached this holiday product with hesitation. I expected the color. I expected the laughs. But the emotional resonance? I expected it halved.
We didn't need another re-telling! How could they do such a thing? I mean, what did you expect from the studio behind Sing? And to my surprise, I must have gone mad. Because this new Grinch movie… was actually not bad.
We all know the story. Do I have to explain? We've heard this too much, it's ingrained in the brain. The citizens of Whoville – they liked Christmas a lot. But the Grinch, who lived just north of Whoville, did not.
Surprisingly Likable Characters
Playing a cynical character can be a tough match, and this time, we're settled with Benedict Cumberbatch. Despite never ever sounding like the guy, Cumberbatch owns the role in the blink of an eye. His loyal dog, Max, is beautifully animated, and his dynamic with Whoville is wonderfully orchestrated. The Grinch is a mean one, with a belittling view, and it's all shown through montages that'll remind you of Gru. His unpleasant behavior is where the jokes come through, and no one deserves it. Not even the Who's.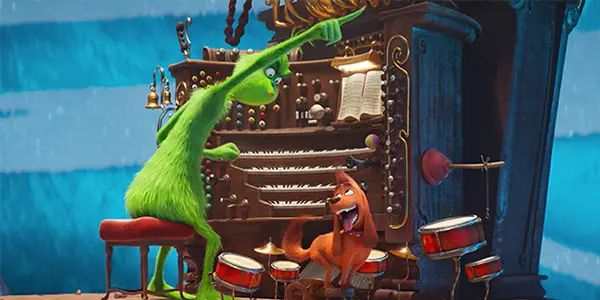 Yes, the Who's are crazy about Christmas. But the film portrays them as just minding their business. The shallow and material aspects are gone, and in exchange, we get characters whose generosity is right on. Cindy-Lou Who (Cameron Seely) has a thoughtful ambition – one that deserves to come to fruition. She's likable, cute, and one to root for, even though the plot has no surprises in store.
Consistent Pacing, Despite Some Filler
With a story so short that was meant for beginners, the film was obligated to add in some fillers. There's a reindeer named Fred, a jolly man named Bricklebaum, a weird screaming goat, and an overworked mom. There was a chance for everything to go sour, since this film extends the 1966 special by a full hour. But directors Scott Mosier and Yarrow Cheney, gave the film a pacing that's full of great energy. It's never too dull. It's never a bore. It's a very safe movie, but it's got stuff to adore.
 Spelling Out the Right Ideas for Kids
And the most important piece – I have saved for the last – is the heart of the story, the morals amassed. It spells things out for the kids, no doubt. But so did Dr. Seuss! He made them clear throughout! The Grinch failed to steal Christmas. He thought presents were enough. Because he didn't steal the spirit. He only stole stuff. The Grinch hated Christmas. He made that thought known. But deep down, his real hate was being alone. Be open to kindness. There's always a helping hand. Because love is greater than hate – something we can all understand. These are healthy lessons. They're good for the family. Familiar or not, we should share this mentality.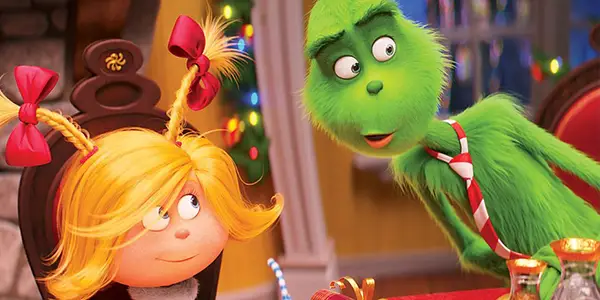 The Grinch: This Time, I Choose Kindness
Was The Grinch necessary? Absolutely not. But Illumination executed it better than I thought. I will say this. You've heard it from me: This is their best since the first Despicable Me. Sure, there's some filler. Sure, there's some cringe. But the quantity of them was not enough to impinge. This time, I choose kindness, because it could've been worse. Come to think of it, why did I write all of this in verse? It must be obnoxious that I made this all rhyme. I must have been bored and just had too much time.
Did you see The Grinch? What were your thoughts? Sound off below and get your feelings across!
The Grinch was released in the US on November 9, 2018. For all international release dates, see here.
Does content like this matter to you?
---
Become a Member and support film journalism. Unlock access to all of Film Inquiry`s great articles. Join a community of like-minded readers who are passionate about cinema - get access to our private members Network, give back to independent filmmakers, and more.
Kevin L. Lee
Kevin L. Lee is an Asian-American critic, producer, screenwriter and director based in New York City. A champion of the creative process, Kevin has consulted, written, and produced several short films from development to principal photography to festival premiere. He has over 10 years of marketing and writing experience in film criticism and journalism, ranging from blockbusters to foreign indie films, and has developed a reputation of being "an omnivore of cinema." He recently finished his MFA in film producing at Columbia University and is currently working in film and TV development for production companies.