#WomenDirectorWeek: The Challenge Of Watching Only Female-Directed Films For One Week
Join us in our challenge to watch only female-directed films for an entire week, and find out how hard that actually is.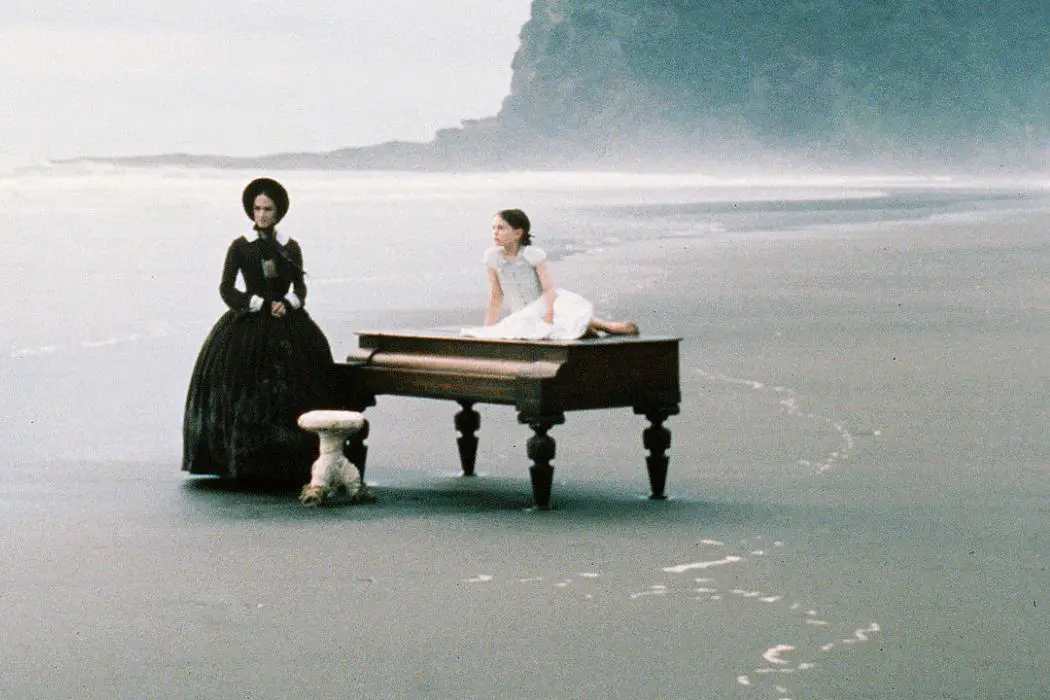 If you pay much attention to events in the film industry, you'll already know about the incredible dearth of female directors. It's far from a revelation that a tiny amount of Hollywood movies are directed by women. In 2016, just 7% of the 250 top grossing films in the US had a woman in the director's chair, a number that's down from 2015, when the figure was still only 9%.
It's a problem as old as cinema itself, and I'm not here to offer any magical solution. I just wanted to share with you my personal journey into female-directed films, and offer a simple way of raising your awareness of what continues to be a hot-button issue.
Join us for the #WomenDirectorWeek Challenge April 17-23, in which we'll all be watching only films by women!
A Failed Resolution
In 2016, I made a New Year's resolution. In January, March, May etc. I would watch only films directed by women, and in February, April, June etc. I would only watch films directed by men. The intention was that by the end of the year, there would be a rough parity in the amount of films I had watched by men and by women.
As is the case with so many New Year's resolutions, it didn't last very long. January went well. I discovered Ida Lupino and Nicole Holofcener, as well as great films I hadn't seen yet from Susanne Bier and Ava DuVernay. I finally got round to watching the excellent Winter's Bone, and discovered an all time favourite in Gas Food Lodging.
By the time March rolled around however, I was in trouble. I missed the freedom of February, where almost every film was available to me. Compiling a Netflix list of films directed by women was an altogether depressing experience. I also missed being able to watch Hollywood classics; if it weren't for Ida Lupino and Dorothy Arzner, pre-1960's films would have been almost entirely off the table. And so mid-March, I gave up.
Despite my failure, by the end of the year I had managed a very respectable 82 female-directed films.
However, in the first few months of 2017, the figure had become pitiful. I was not even on track for making the #52filmsbywomen target. And so I decided to have another go at my 2016 resolution, but on a much smaller scale. One week, just watching films directed by women.
 So, How Did It Go?
Here's a list of the films I watched:
The Fits – Anna Rose Holmer
The Trouble With Angels – Ida Lupino
Ethel – Rory Kennedy
October Gale – Ruba Nadda
Angus, Thongs and Perfect Snogging – Gurinder Chadha
Elvis & Nixon – Liza Johnson
The Love Witch – Anna Biller
Elle L'Adore – Jeanne Henry
Christopher Strong – Dorothy Arzner
West Of Memphis – Amy Berg
Palio – Cosima Spender
Out of the films I watched this week, some I loved, some I hated; the ratio was no different to any other week when I'm not restricting my viewing.
Many of the films I watched this week could easily have been directed by a man; Elvis & Nixon springs to mind, as does Palio, and West Of Memphis. Yet with some of these films, it's hard to imagine anyone but a woman at the helm. The Fits tells a specifically female coming-of-age story. The Love Witch is also a story that relies on its female perspective. One of the important reasons we need more female directors is so that these uniquely female stories get told. After all, women make up 52% of moviegoers, which is hardly a niche audience.
The largest number of films I watched this week were documentaries, a genre that has proven particularly successful for female filmmakers. Toronto's Hot Docs festival made news recently when it declared that 48% of films in their official 2017 selection would be directed by a woman. Whilst it's a little depressing that Hot Docs nearing gender equality marks such a large divergence from the status quo , it's good to see the progression is happening somewhere.
Though women are particularly prominent in the field of documentaries, my viewing this week encompassed most genres. The exceptions were sci-fi and action, which is representative of the situation in the film industry as a whole. As this piece in Vanity Fair points out, sci-fi and action films happen to be where Hollywood makes most its money, and so the lack of female directors helming those films is particularly damaging.
Why Is This Important Anyway?
You might be wondering what the point of all this is. If I wanted to watch more female-directed films, why not just do that, rather than completely cutting out films directed by men?
The main reason is to stoke up fire for an issue that's important to me. It's all very well to be annoyed at the general state of the Hollywood gender balance, but unless you do happen to be a female film director, it's an abstract thing. It's easy to forget about when it doesn't affect you directly.
But when you set yourself the challenge to only watch female-directed films for any period of time, whether it be a week, a month or even longer, you give yourself a horse in the race. You see how long you have to search on Netflix before finding a film you can watch, or how few options you have if you want to go to the cinema (out of the 37 films that were playing in my nearest city during this week, only 4 had female directors).
And there are so few films by women that when you aren't actively seeking them out, it's easy to miss them. Between mid-February and mid-March this year, I watched 46 films directed by men, and only 1 directed by a woman. I wasn't intentionally avoiding female-directed films, it's just that with a film-making ratio so skewed towards men it's easy to miss female-directed films completely. And it shouldn't be.
And Why Is It Important To Watch Female-Directed Films?
This is my favourite Roger Ebert quote, made when receiving his star on the Hollywood Walk of Fame:
"Movies are the most powerful empathy machine in all the arts. When I go to a great movie I can live somebody else's life for a while. I can walk in somebody else's shoes. I can see what it feels like to be a member of a different gender, a different race, a different economic class, to live in a different time, to have a different belief.
This is a liberalizing influence on me. It gives me a broader mind. It helps me to join my family of men and women on this planet. It helps me to identify with them, so I'm not just stuck being myself, day after day."
When men make up such an overwhelming percentage of directors, they tell overwhelmingly male stories (18% of 2016 films directed or written by men had a female protagonist, as opposed to 57% of films directed or written by a woman), and that means that audiences are robbed at the chance of empathising with half the population. You're drastically limiting the variety of stories we hear, and when has lack of variety ever been a good thing?
Moreover, having more female directors leads to more women in other departments behind the camera. A 2016 study showed that only 9% of films directed by men had female writers. That figure leaps to 64% with films directed by women. Having a female director also raises the number of women editors, cinematographers and composers. Hollywood runs on a trickle-down equality.
To Conclude
I've thrown a lot of stats at you in this piece, and I'm not surprised if they've left you unmoved. The internet is lousy with think pieces, and statistic-heavy articles about the lack of women film directors. The lack of female directors has been a problem for as long as there's been cinema. It's easy to feel numb to a problem that seems so deep-rooted.
If you try your own woman director week (or if you're feeling particularly brave, longer), than you will find this horrendous gender disparity moving from a far-away, impersonal problem to one that affects you directly. You will notice the crushing lack of choice on Netflix or in cinemas, and find it infuriating. You'll be energised, and it's only when people get energised that situations change.
And it's about time that things changed.
Will you take up the challenge? We will be hosting #WomenDirectorWeek April 17-23, in which we'll only watch films by women. Pledge below!
Follow the #womendirectorweek hashtag on Twitter for recommendations on films to watch and where to find them! Join in the conversation!
---
Opinions expressed in our articles are those of the authors and not of the Film Inquiry magazine.