Why Is Cinema Dying And What Can We Do To Save It?
With the rise of streaming services like Netflix getting in to the movie business, will cinemas be able to survive the competition?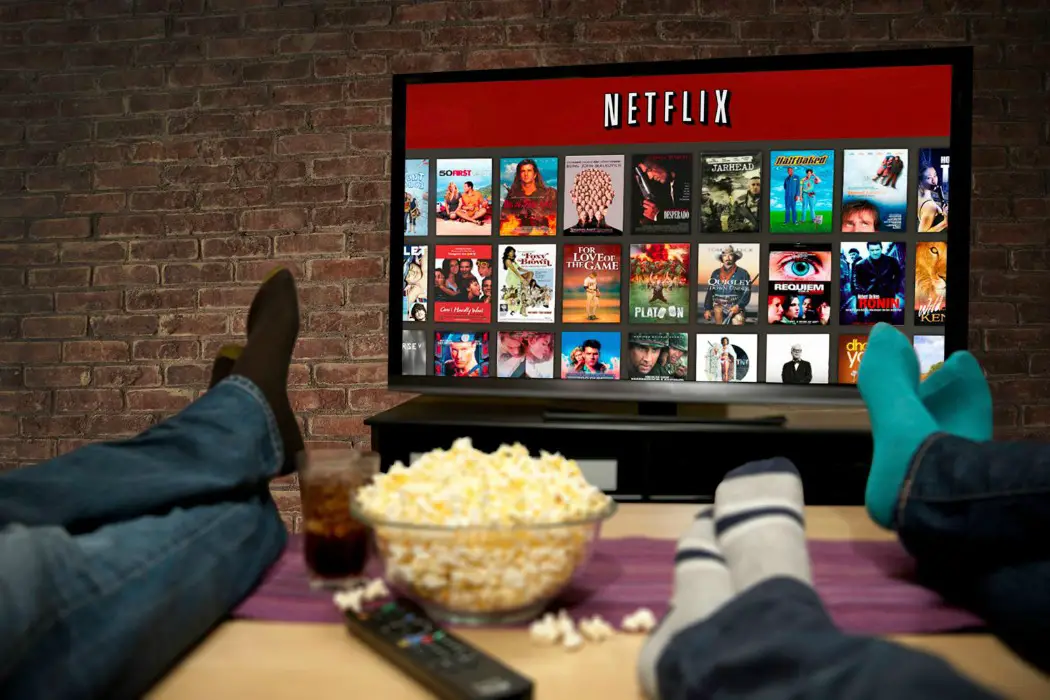 The golden question we all need to ask (and a question we all need answers to) is this: is there any reason to get off the sofa and go out to watch a movie anymore?
Anyone who shares a deep love of film can tell you that watching a film in a cinema is generally much better than watching one at home. Why? Because you benefit from an experience as opposed to just a basic viewing. You get top-notch projections, audio-visual impact and impeccable surround sound thrown in with the joy of seeing a brand new movie for the first time. Then there's also the social aspect to think about too. The pure magic of watching with complete strangers as a collective group and sharing something together.
Who are we kidding, though? The variety of home viewing options are growing year after year. We now have the opportunity to stream video to cable TV and discs, or watch series after series on Netflix. The imminent rise of technology has meant that we now have access to 3D TV systems and built-in surround sound for our very own living rooms. Because of all of this, our beloved brick and mortar cinemas are facing a battle to remain popular and attract customers.
Cinema attendance dramatically plunged back in 2014, hitting numbers that haven't been this low since 1995. To add insult to injury, the biggest decline occurred amongst the 16-24 age group. The proof is in the pudding. Cinema is dying. What can the industry do to rectify it?
Technology: Friend Or Foe?
In their current state, most cinemas are quickly becoming a thing of the past. The majority of people are finding more value in streaming services like Netflix, Amazon Fire Stick and Amazon Instant Video because they're cheaper in the long run, easier, and more convenient. For those happy to dabble in morally grey areas, torrents or free film websites are always an option, too – but should always be avoided.
If you're one of the culprits who is regularly streaming movies online alongside thousands of unpleasant pop-ups, you should be taking some responsibility for the downfall of cinema.
Ultimately, movie theatres have to stop competing on convenience and start focusing on the overall experience for viewers. To reel customers back into business, they need to offer more than just a simple, straight-forward way of watching the latest movies.
There are a lot of opportunities worth exploring when it comes to an elevated viewing experience in cinemas. Some of these possibilities have already been implemented by forward-thinking establishments, and several of them are seriously prospering because of it. One obvious example of this is IMAX. Nobody's home theatre is large enough or advanced enough to replicate the IMAX way of life. The massive size provides a uniquely immersive viewing- especially when you combine it with an impeccable sound system.
There's a world of difference between watching a film like Avatar or Gravity on your bedroom TV and a movie theatre screen, but the difference is even greater with IMAX – and that difference is well worth the heavy hike in ticket prices.
As well as new technology, old technology is being revitalised too. Directing marvel Quentin Tarantino was one of the first innovators to jump on this bandwagon in 2015 when he decided that specialist screenings of his 8th masterpiece, The Hateful Eight, would be exclusive to large format cinemas. He wanted to present it as a 70mm Ultra Panavision viewing, and fans flocked in their millions to find some of the "Roadshow Screenings" in this format.
But IMAX is just the start of it all, because there is no stopping technology and the possibilities it can produce.
There's even been talk of the growth of smell-o-vision; a technique where theatres will replicate the appropriate odours of a film to fully submerge viewers into the atmosphere of the movie. I wouldn't like to be there for the first screening of Shrek 5 if this comes into play, but I could certainly get on board with another viewing of Charlie and the Chocolate Factory.
Kinetic seats are another opportunity to install some life into movie theatres. A lot of theme parks and attractions have custom-built theatres with kinetic seats that tilt, spin, and rumble according to what's happening on the screen.
Now imagine an action film that employed this kind of feedback in scenes ranging from intense to mundane. Everything from car chases to door slams would be imitated in your very own seat. Perhaps not something everybody would vouch for, but definitely worth thinking about.
Some cinemas have already made big changes like these. A classic example of this would be the Everyman cinema chain in the UK, which is a collection of cinemas that house sofa and recliner seating as opposed to the typical cinema seats; which a lot of cinema-goers find terribly uncomfortable. Waiters then serve you food and drinks throughout the movie, essentially turning the movie theater into a glorified restaurant.
Thematic theater designs like this could be a worthwhile gimmick for others to experiment with. What if movie theater seating was taken to the next level? For example, would you visit a movie theater where the seats were replaced by individual hot tubs or vintage cars like a drive-in? Or is that going way too far?
It could still be argued that cinemas in their original glory will fail, despite all of the new innovation in technology and renovation.
Would technology advancements like this destroy our ideologies of what cinema is all about? Whilst it's certainly a new experience full of ground-breaking expansion, it could still take away the true grit of why we watch movies, and may even detract the attention away from the film itself.
Back To Basics
But, is this too far? It's true; technology could be the be-all-and-end-all of saving our cinemas. But what about the simple stuff?
If you surveyed masses of people to ask why they no longer visit movie theaters, or why they have visited them considerably less over the years, it likely wouldn't be because of the inflation of prices or the massive markup on concessions. It would be disruptions or awkwardness.
There's nothing worse than sitting down to watch that movie you've been eagerly awaiting the release date of, only to have it ruined by an obnoxious fellow movie-goer with no sense of common courtesy or manners. It seems that movie theaters are becoming so pressured by their dwindling attendance rates that they refuse to kick out those who are being disruptive. For instance, people who talk, people who kick seats, people who refuse to turn off their smartphones, people who bring crying babies; the list goes on and on.
The irony of this is that movie theaters are likely losing attendance numbers because of these disruptions and interruptions like this. For every nuisance that they refuse to kick out, they lose at least one innocent film fan who becomes fed up and vows never to return.
Subscriptions are another simple technique that should be brought onto the surface in a much bigger way. With subscriptions, people would pay something like £20-£25 per month for unlimited viewings. Simple but very effective.
For example, Cineworld is a UK-based chain, offering an 'Unlimited Card' subscription that grants unlimited access to its basic theaters. The upgraded subscription also includes its West End theaters, which amounts to a slightly higher price.
The benefits of this are pretty much endless. Firstly, theaters pay the same overheads whether a screen is empty or full, so they have potential to take advantage of these unlimited viewings. Secondly, theaters continue to generate revenue even when there aren't any good movies playing and nobody watches anything. It works like a gym membership. As long as the users keep paying, it doesn't really matter if they use the facility or not.
Final Thoughts
Basic changes like this could be the difference between the tragic downfall or the mighty survival of cinema. A National UK newspaper headline this week stated: "Christopher Nolan and Sofia Coppola urge fans to watch films in cinemas, not on Netflix." What they're suggesting with this is that it's down to all of us to keep the momentum of cinema going.
It's unclear as of yet what lengths we must collectively go to in order to salvage our cinemas. But what is clear is that some sort of change is necessary. It's no good thinking in the present time, as we should all be envisioning where movie theatres will be in ten or twenty years from now.
Whilst movie theatres are certainly not a distant memory or a thing of the past just yet, there is a huge risk of it happening if we don't all come together to continue supporting the magic of cinema.
Do you agree? Why do you think that cinema is slowly failing, and can it be rectified? Leave us your opinions in the comments!
---
Opinions expressed in our articles are those of the authors and not of the Film Inquiry magazine.