Every week, we compile a list of the movies that are opening in cinemas. Opening this week: Underworld: Blood Wars & Amityville: The Awakening.
Note that these are based on the opening dates in the United States. If you're looking for the opening dates for a certain movie in your country, click the 'international release dates" below the movie details.
Opening in Cinemas This Week:
Underworld: Blood Wars (2016)
1h 31min | Action, Horror
Vampire death dealer, Selene fights to end the eternal war between the Lycan clan and the Vampire faction that betrayed her.
Director: Anna Foerster
Writers: Cory Goodman, Kyle Ward & others
Stars: Kate Beckinsale, Theo James, Lara Pulver
Amityville: The Awakening (2016)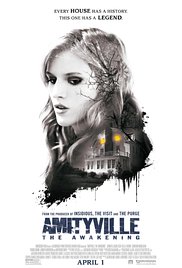 1h 25min | Horror, Thriller
A single mother moves her three children into a haunted house, unaware of its bloody history.
Director: Franck Khalfoun
Writer: Franck Khalfoun
Stars: Bella Thorne, Cameron Monaghan, Jennifer Jason Leigh
Which of these will you be seeing? Share your thoughts in the comments below!