Actor Profile: Jude Law
In our latest profile, we examiner the career of Jude Law, gazing into two decades of performances from the beloved actor.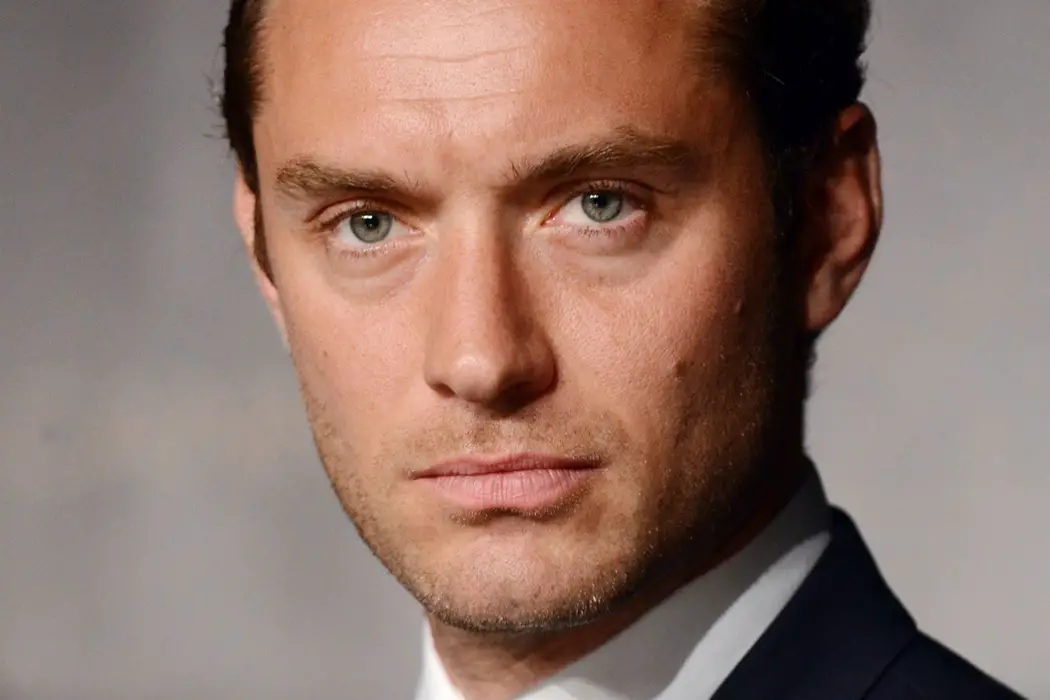 Britain is known for breeding great writers, actors and playwrights. One of its contributions is actor Jude Law, who has been working in theatre and film for over twenty years. Starting with a strong resume as supporting actor and making his way to leading man, Law has proven to be an eclectic actor who can work in any genre.
Early Life
David Jude Heyworth Law was born in Lewisham, England in 1972 to parents Peter and Margaret, both school teachers. Going to the theatre was a staple of Law's childhood, and his interest in acting was obvious from an early age. By the late 1980s, Law was a regular on the stage at the prestigious National Youth Music Theatre, or NYMT. The school prepares young people for a career in the arts and has productions that have played all over England, including the West End and even stints on Broadway. Law was one of the lucky actors to have performed with the NYMT at festivals like the Edinburgh Fringe Festival and the West End. After being with the NYMT for a couple of years, Law decided to drop out of school at the age of 16. He was getting steady stage work by this time and even landed a role on the British soap opera, Families.
At the West End, he performed in Les Parents terribles and was nominated for a Laurence Olivier Award. The play would make its way to Broadway and would premiere under the name Indiscretions, for which Law would receive a Tony nomination. After working in America, Jude Law would return to England to star in a couple independent films that were not critically received. It wasn't until 1997 that Law would start to receive commercial success and be put on the Hollywood radar.
Gattaca (1997)
From the beginning of Law's career he would play pivotal supporting roles, and Gattaca is the first of those roles. Starring opposite Ethan Hawke and Uma Thurman, Law plays a genetically perfect man who has been paralyzed by a car accident. The film is a futuristic look at the world that is lead by eugenics and while it was not a huge hit at the box office, it drummed up questions about technologies specific to reproduction.
The film was expected to be a hit, with real life married couple, Hawke and Thurman at the helm. But it was Law who was the most remembered from the film. To help immerse himself into his character, Law would move around the set in a wheelchair to get accustomed to his character's immobility.
While it wasn't a blockbuster hit, Jude Law gave a performance worth remembering, and gave us a little taste of what he is capable of.
The Talented Mr. Ripley (1999)
Jude Law's next powerful supporting role was as Dickie Greenleaf in The Talented Mr. Ripley, a film that was greatly received and made Law a household name. Starring opposite Matt Damon and Gwyneth Paltrow, Law holds his own as a narcissist with a secret. Like Gattaca, The Talented Mr. Ripley also deals with identity theft. I guess what we can quickly conclude is everyone wants to be Jude Law!
Tom Ripley, played by Matt Damon, is summoned by Dickie's father with the task of going to Italy and trying to coax Dickie to come back to the United States. Ripley acts as if he knows Dickie and spins numerous lies until they become close friends. There is a fall out and Ripley tries to assume Dickie's identity. If you haven't seen the film, I won't give it away, but I urge you to see it quickly.
Damon was the leading man of the film, and a general leading man in Hollywood at that time. But Law was the charismatic character of the film that stole the attention from Damon anytime they were on screen together. And, let's be honest, who doesn't want to watch a movie where Jude Law dons white pants while sitting on a boat in the Mediterranean?!
Cold Mountain (2003)
Cold Mountain reunited Jude Law with the director of The Talented Mr. Ripley, Anthony Minghella. Set in Civil War time, Law plays Inman, a soldier who deserts the war to get home to his love Ada, played by Nicole Kidman. The film is beautifully shot and strives to show its viewers the absolute horror of war.
Inman and Ada don't have a lot of interaction with each other before Inman leaves, but there is a haunting connection where they both know they belong together. They write to one another while he is gone, and it is a typical love story that deals with longing and obstacles. What makes the film great, in my opinion, is how it shows other sides to the typical Civil War narrative. Ada meets with Ruby, played by Renee Zellweger, and their relationship paints a different narrative for women in the south. They were not damsels, they were doers. There is also an uncomfortable realness to the battles that Law's character Inman in subject to. While we will never know what it was like to be alive during the Civil War, Cold Mountain gives us a glimpse of how difficult life truly was.
In addition to Law, Kidman and Zellweger, the film's cast is rounded out with Natalie Portman, Brendan Gleeson, Phillip Seymour Hoffman, Donald Sutherland and Giovanni Ribisi.
Closer (2004)
Out of all the films on Jude Law's resume, Closer has to be one of my favorite. The film is comprised of four characters, Dan (Law), Anna (Julia Roberts), Alice (Natalie Portman) and Larry (Clive Owen). At the beginning of the film, Dan and Alice meet and start a relationship. Anna and Larry follow suit shortly after. But Dan is secretly in love with Anna. Midway through the film, Dan and Alice split and Dan and Anna begin a relationship. Distraught after the breakup, Larry runs into Alice and they have a sexual encounter. And by the end of the film Larry and Anna are back together and Dan and Alice reunite, before splitting again. Confused yet?
The film was directed by Mike Nichols and was based on the stage play written by Patrick Marber. Even though the play was adapted for film, the flow of the story was closely formatted to that of a play. Nichols had started his career in theatre, like Jude Law, so this piece showed to be a comfortable fit for both.
Topically the movie deals with love and deception, but the core of the film asks what humans are capable of and how and why we choose the actions that we do. Each character in the film is rich and fully developed, which made the viewer feel like they were a fly on the wall to these relationships.
Sherlock Holmes (2009)
If you look up the definition of "bromance" you will see a picture of Law and Robert Downey Jr. Ok, that might not be true, but it should be. Guy Ritchie brought Victorian England back to life with the reboot of Sherlock Holmes. Sherlock, played by Robert Downey Jr. and Dr. Watson, played by Law, team up to fight against evil and criminals who wish to cause harm to people in London and the world at large.
While Sherlock stories and films can be thrilling, Ritchie made his film a bona fide comedic thriller. The two films, with a third just announced, are full of action, suspense and dry humor. The traditional Sherlock tales depict Sherlock and Watson as separate entities who happen to work together. But in this film, Downey and Law show a psuedo-domestic partnership where they bicker like old lovers. It's not a sexual relationship, but it is like the Odd Couple gone awry and set in London.
While Law doesn't generally do broad comedy, his Watson gets in a few laughs while holding up the traditional straight guy demeanor. The interaction between Law and Downey is one of magic and is not a tad bit forced. When the casting was first announced, I will admit that I thought it was an odd pairing. But after seeing both films numerous times, I'm happy to say that I was proven wrong.
Dom Hemingway (2013)
Jude Law has commonly been referred to as the "eye candy" of the films he has been in. That is definitely not the case in Dom Hemingway. In fact, I have to admit that I have a huge appreciation for actors who are willing to jump into a role that is not at all glamorous; it shows that their true focus is on the art and not the vanity.
Dom is a criminal whose specialty is cracking safes. At the beginning of the film we see him being released after serving a twelve year stint in jail. He certainly has not forgotten what put him in jail and immediately upon his release he goes on a quest to get what is owed to him. He meets up with his friend, Dickie Black, played by Richard E Grant, who acts as Dom's unstable sidekick.
Law is unlike any character we have seen him play before. He embodies a vulgar, gross, Cockney gangster who makes no apologies for being vile.
Jude Law: Conclusion
Jude Law is one of the handful of actors who has not abandoned theatre roots, with lead roles in Hamlet and Henry V. While his film career continues to grow, Law has proven to be an actor of range and substance.
What are some of your favorite Jude Law performances? Do you think he's more than just a pretty face?
---
Opinions expressed in our articles are those of the authors and not of the Film Inquiry magazine.