RETROSPECTIVE: KOREAN CINEMA'S GOLDEN DECADE: THE 1960s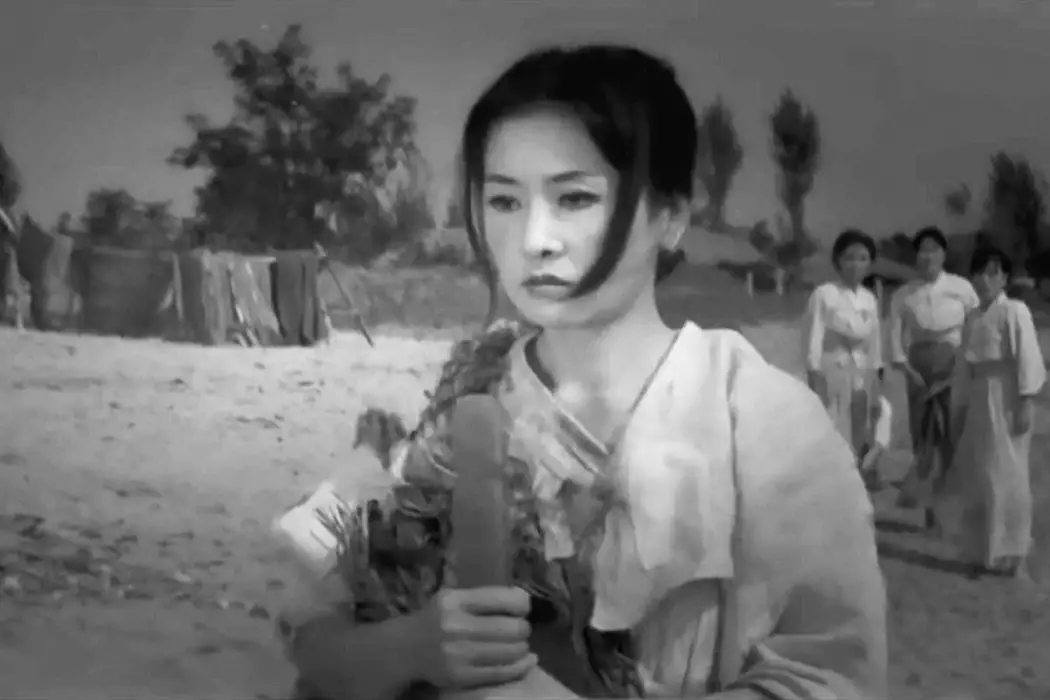 Two of Korean cinema's post-war landmarks are The Housemaid (1960) and Aimless Bullet (1960), which ushered in a new era of artistic excellence in Korean film. I was aware of both of these films, but there were so many remaining blind spots in my knowledge of this pivotal period in the nation's cinema history.
Now thanks to a partnership between Film at Lincoln Center and curator Goran Topalovic's Subway Cinema, Korean Cinema's Golden Decade: The 1960s brings together an eclectic assortment of films covering many genres, directors, and performers.
The retrospective, which includes many restored films and some 35 mm prints, will be welcomed viewing for neophytes and avid fans alike. Here are a handful of titles worth keeping an eye open for during the exhibition in September.
A Woman Judge (1962)
The fact A Woman Judge still exists is a cinematic miracle in itself. It was thought to be lost until a print was rediscovered decades after its initial release. As is, it stands as a relic of one of Korea's first female directors (Hong Eun-won) boasting a subject matter that feels especially groundbreaking considering the era.
It follows an ambitious young woman (Jeong-suk Moon) who must balance her career as a judge with married life and of course, there must be some salacious family drama thrown into the mix. Regardless of any moral posturing, it is an intriguing curio about both the changing and doggedly complacent societal expectations in 1960s Korea.
The Marines Who Never Returned (1963)
Director  Lee Man-hee would go on to make many films in a workmanlike career (see Devil's Staircase and A Day Off), but this war film would be his first domestic hit. It has the gritty aesthetic of black-and-white war films like Battleground or Pork Chop Hill.
It's a pleasure to watch the camaraderie of the Marines be developed across their campaign, and there's a bit of surprising pathos provided by the orphaned girl they keep as a company mascot. Given the context, the movie also includes a rather comical representation of Korean and American military relations across cultural lines.
But the movie is hardly light viewing. There's a sense the story is lauding the valor of these soldiers while still contending with the ambiguity of such a war less than a decade after its conclusion. Likewise, it boasts a startlingly bleak finale that shows no qualms about depicting the carnage of such a conflict. It's hardly a spoiler to say the dramatic situation is right there in the title.
The Devil's Stairway (1964)
The Devil's Stairway sounds like it could be a gothic horror movie. Instead, it offers up a sensual love triangle involving a medical doctor, a nurse, and the precocious daughter of the hospital's supervisor. A gaggle of gossiping nurses ensures news of any kind travels fast. The slightly skeevy doctor played by Kim Jin-kyu (The Housemaid and Aimless Bullet) is caught between his ambitions for his own hospital and an unexpected paternity.
Lee Man-hee shows off some lovely full-bodied and at times incisive compositions showcasing someone with an eye for drama. The film does play as a bit of a horror picture most obviously in the tradition of Henri-Georges Clouzot's Les Diaboliques, which might explain the movie's translated title in English.
Between a tinkering discordant score right out of a '70s mystery movie and the increasingly disconcerting circumstances swirling around the doctor, we watch his perfectly manicured life slowly disintegrate as the specters from his past come back to torment him.
The Seashore Village (1965)
Watching The Seashore Village, it's easy to hearken back to earlier European works like Stromboli or La Point Courte. In this particular story, the town is made up of "saltwater girls" who practically live in the sea while their male population has been devastated by treacherous fishing voyages. It occurs to me that imagery surrounding the sea suffuses throughout everything from mythology (selkies and sirens) to classic pop songs (Brandy you're a fine girl, but my lady is the sea).
Because it's not so much a film about the harsh realities of such a humble life. It's more of a folk tale with tragedy at its core. One of these "saltwater girls" is a young widowed woman (Ko Eun-ah) who lost her husband in one of the fateful excursions. In his absence, she is the subject of the predatorial advances of another man (Shin Young-kyun from The Coachman).
This toxic situation grows into a dependent relationship as they wander away from the village to find work in the quarries as man and wife. However, the young woman's beauty draws many admirers and her husband grows jealous of the men who ogle her like he used to. The story settles on its conclusion through a bit of poetic justice.
Mist (1967)
Mist opens with a corporate jungle far removed from the seaside mythmaking of The Seashore Village. Still, director Kim Soo-yong finds a way to bring his protagonist back to a rural landscape. There's a disorienting tilt to the proceedings that almost verges on Bunuelesque surrealism.
This is quickly displaced with the more idyllic countryside played in sharp contrast to the cushy but stifling status quo of the city. The mist creates such a churning, swirling atmosphere, and with it comes sweltering romance — a drug of sorts enveloping the rest of the film.
I first became aware of the eponymous song sung by Jung Hoon Hee thanks to Park Chan-wook's recent film Decision to Leave. It does serve as a fitting homage because the music becomes an entrancing underpinning of the entire film.
Shin Seong-il has a slightly expressionless face we can project onto as an audience, and we watch him as he slowly gets pulled into a passionate affair with another woman (Yoon Jeong-hee). It's a wonderful style piece showing a director capable of creating an incomparable mood. Also, it still feels incredibly sensual and steamy.
A Day Off (1968)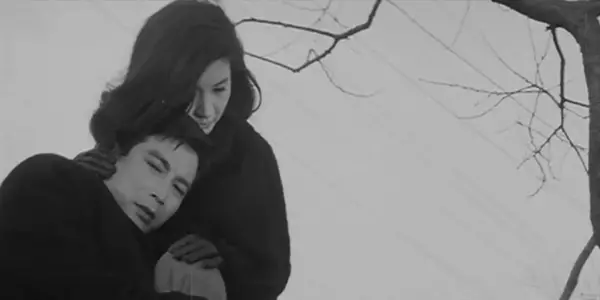 Mist's star Shin Seong-il returns the following year in A Day Off. It's a compact, lyrical romance clocking in at 73 minutes. From the very beginning, it's an intimate story functioning out of the narrative ellipsis and the rapport between the two people at its core.
A man meets up with a woman he's only able to see on Sundays. They're barely eking by an existence on their own. Then, she acknowledges that she's pregnant. Their already tenuous situation feels even more dire. We witness a story full of tenderness, heartbreak, and angst played against a frigid and somber landscape.
Soon we're acclimated to a world of scroungers and deadbeats in a nation going through growing pains. There are obvious parallels to some of the early British New Wave films or Love with The Proper Stranger, at least in content, if not always form.
It's equally hard to shake the upbeat Tijuana Brass playing against the washed-out city streets as the movie takes the Sunday blues to their most despondent conclusion. Because the church bells ring in a new day only to pack a gut punch as our protagonist's dreams are summarily crushed.
There's no way to possibly sugarcoat its portrayal of the emerging generation. If The Housemaid and Aimless Bullet brought in the '60s, A Day Off might be an impeccable symbolic capstone, both of this golden decade in Korean cinema and a thoroughly worthwhile retrospective.
For a full list of the retrospective schedule please visit the Film at Lincoln Center Website. The program runs from September 1 through September 17. 
Does content like this matter to you?
---
Become a Member and support film journalism. Unlock access to all of Film Inquiry`s great articles. Join a community of like-minded readers who are passionate about cinema - get access to our private members Network, give back to independent filmmakers, and more.
Tynan Yanaga
Tynan loves nagging all his friends to watch classic movies with him. Follow his frequent musings at Film Inquiry and on his blog 4 Star Films. Soli Deo Gloria.