The Beginner's Guide: Ben Wheatley, Director
Director Ben Wheatley is one of the most prolific directors in Britain, always directing with a passion that shows in his finished works.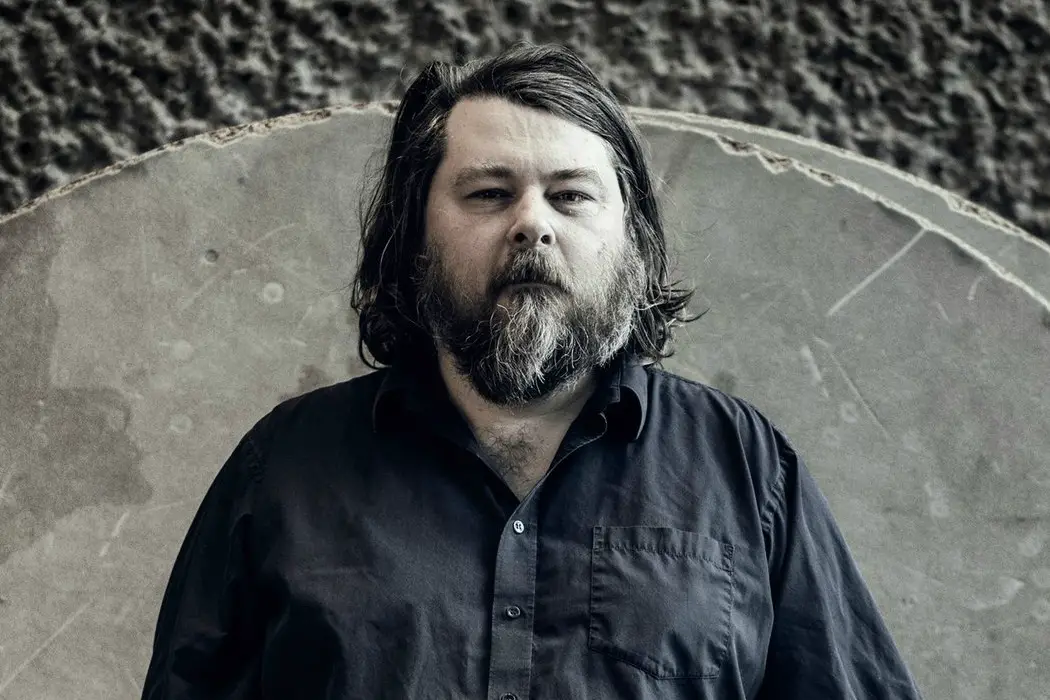 Director Ben Wheatley is one of the most extraordinarily prolific directors in Britain, burning through six feature films since the release of his debut, Down Terrace, back in 2009. As well as having various film projects in perpetual stages of production, he regularly directs TV episodes (including Peter Capaldi's inaugural Doctor Who episode in 2014) and commercials.
No matter what he's making, or how neatly it fits into his filmography, he always directs with a passion that shows in the finished product. With this mentality, there really is no surprise how quickly he rose to prominence as one of Britain's best loved cult filmmakers- a cult status that is likely to change with Free Fire, a 70's set shootout with an all-star ensemble and an executive producer credit from Martin Scorsese. As a larger audience prepares to see one of his films for the first time, lets take a look back at his eclectic filmography to date.
Down Terrace (2009)
Shot in just eight days on a minuscule budget in his adopted hometown of Brighton, Down Terrace is a confident and frequently hilarious subversion of the tropes that have come to be expected in crime and gangster films. It's a portrayal of a mundane, working class lifestyle with a healthy amount of observational humor earned many comparisons to the works of Mike Leigh and Ken Loach, even if the many violent excursions can now be seen as being distinctive to the director.
Prior to Free Fire, this low budget oddity could be confidently described as Ben Wheatley's most accessible film – the violence isn't as grueling as we've come to expect, while the straightforward storyline about a gangster and his son trying to find a rat in their organization, isn't told in the esoteric style his later films come to favor. It is very rare that a filmmaker's debut feels fully formed in terms of channeling their personality, as well as being the most accessible to a novice audience looking to get acquainted with their work. Down Terrace is inarguably the perfect starting point to the dark-hearted and intrinsically British stories Wheatley is interested in telling, as they only get more experimental from here on in.
Kill List (2011)
The most nihilistic British film of this decade, Kill List is a hitman thriller that is the closest English language comparison to the boundary pushing "Extreme Asia" films that gained prominence during the early years of the new millennium. It is also one of the most divisive films to have emerged in recent years, due to the innovative juxtaposition between slice of life kitchen sink drama, arthouse stylization and eminently disturbing psychological horror, with frequent bursts of ultra-violence – including one of the most disturbing screen deaths in recent memory, courtesy of a hammer, a sequence somewhat inexplicably inspired by JA Bayona's The Orphanage.
After Down Terrace, Wheatley wanted to make a horror film, using the inspiration of Stanley Kubrick by starting with gothic imagery and weaving a plot around it. The screenplay, co-written with his wife and regular collaborator Amy Jump, was largely abandoned during filming, in order to create authentic improvised dialogue between the actors – and also to make the film more ambiguous, by not overly explaining what had been written.
The film's third act is one of the most intense in recent memory, as the film increasingly takes inspiration from classic British horror, heavily indebted to disturbing folklore, in the same vein as The Wicker Man and Witchfinder General (which would be an influence again on his later film, A Field in England). Ultimately, this is a film best left unspoiled, working effectively as the only British horror in recent memory that stands equal to the psychological masterworks that have recently emerged from Japan and South Korea.
Sightseers (2012)
And now for something completely different. Sightseers is Wheatley's most distinctively British film made to date, even if he has previously argued that he went out of his way to ensure it didn't feel too culturally specific. Relocating Bonnie and Clyde to Britain's Lake District, removing any traces of stylistic glamour, Sightseers is a joyously satirical look at British life, as filtered through the eyes of two incredibly boring serial killers- played by screenwriters Alice Lowe and Steve Oram.
The duo had spent years trying to get their screenplay into production, repeatedly being turned down for being "too dark". A copy of the screenplay fell in to director Edgar Wright's lap and he prioritized producing the film – and its combination of observational British humor and dark-hearted silliness proved to be a perfect fit for Ben Wheatley.
Although mainstream success, even in Britain, proved to be elusive, the audiences who did latch on to Sightseers made it his biggest cult success to date. Most impressively, this feat was managed by doing the opposite of what a director is supposed to do – instead of going more stylish, as a terrific genre work like Kill List (and its Kubrick influence) would suggest, he fell back on his prior work directing sitcoms to produce his most aesthetically ordinary film. As innovative as he is behind the camera, he is also completely aware that introducing any distinctive visual ticks would have distracted from the consistently funny screenplay. The end result is not his best film, nor is it the best introduction to his work, but it is the easiest and most enjoyable to rewatch, with a plethora of quotable lines that make repeat viewings an utter pleasure.
A Field in England (2013)
After a film that flirted with mainstream recognition, even taking home the Empire Award for Best British Film, Wheatley chose to follow Sightseers with his two most experimental films to date. All but defying classification, A Field in England is a black and white period piece set during the English Civil War in the mid 17th century. The influence of Witchfinder General, previously present in the third act of Kill List, is more present here. Ultimately, this influence is overshadowed by the exposition free, period appropriate dialogue and the foreboding surrealist tone, as we follow characters abandoning the battlefield in search of a buried treasure, only to be trapped in the titular field, where psychedelic, mind altering mushrooms are on the menu.
Narratively recalling The Treasure of the Sierra Madre on paper, A Field in England doesn't make for easy comparisons upon viewing. It has plenty of disturbing sequences, such as a demonic Reece Shearsmith emerging from a tent while tied to a rope (a scene he has no recollection of filming), as well as the strobe light infused psychedelic freakout towards the film's close. The production was risky to the extent that, upon its 2013 UK premiere, it was released the same day in cinemas and on DVD/Blu-Ray, as well as airing on TV in the evening – which brought Wheatley his largest audience to date, but also his most sharply divided one.
For me, A Field in England is his most accomplished film, even though the foreboding unease created within makes revisiting it for multiple viewings feel like a daunting task. It is the true evolution of Wheatley as a filmmaker, seeing him ascend to true auteur status and cementing his status as Britain's most unpredictable director, proving more than capable of working in disparate genres successfully.
High Rise (2015)
Producer Jeremy Thomas had been longing to find a director to adapt JG Ballard's satirical sci-fi novel High Rise since the 1970's – at one point with Nicolas Roeg attached to the project. With over forty years passing since the novel was first optioned, Ben Wheatley stepped into the frame to direct his book adaptation. Choosing to set the film as a period piece in the 1970's, instead of a forward-looking, more overt science fiction piece, was Wheatley's distinctive idea – portraying Britain's ongoing class struggles in an alternate past, as opposed to an alternate future, is a more direct way of addressing the problems society still has.
That being said, High Rise rejects clear classification as a dark comedy, drama or slice of sci-fi. Only Wheatley could make his biggest budget film to date, with an all star cast, on his own terms – sharply dividing audiences into whether they found the end product to be pretentious and overbearing in its socio-political commentary, or a work of surrealist genius worthy of comparison to the acclaimed source material.
Although High Rise has plenty of stand-out sequences, such as a strange sequence of Luke Evans dancing, intercut with the apparent suicide of a background character, it is also Wheatley's most difficult to dissect as a whole. It's the rare film you can label pretentious and a work of genius, and be accurate as a result of both charges. Regardless of what you think of the end product, Wheatley's ambition and lack of compromise on this startling piece of work is utterly commendable.
Free Fire (2016) & Future Projects
At a production budget of $10 million, Free Fire is Wheatley's most expensive film to date – and the first which feels like it may have a shot at mainstream success, as well as an enduring cult status. The elevator pitch for the film is simple: two gangs of criminals disagree over an arms deal, leading to a relentless, bloody shootout. Some critics have compared the film to Quentin Tarantino, due to the quip heavy dialogue and consistent violence, as well as the single shooting location – although it seems more likely he was taking inspiration from the same films that drove Tarantino to make films in the first place.
The 1970's New York setting was deliberate, as Wheatley reportedly approached the project as if it were a seventies movie – a move that paid off, attracting the attention of Martin Scorsese as executive producer. The end result is significantly less macabre than Scorsese's work that decade and as a period piece, is incredibly well realized, transforming a warehouse in Wheatley's Brighton hometown in to an authentic New York City.
In terms of future projects, Wheatley currently has a mid-budget action oriented sci-fi in the works called Freakshift, set to star Academy Award winning actress Alicia Vikander. There is also a planned adaptation of Frank Miller's graphic novel Hard Boiled, set to retime Wheatley with his High Rise star Tom Hiddleston, and in a move designed to bring Wheatley's career full circle, a feature film spin-off of British sitcom Ideal, which he directed multiple episodes of. If these three films all go in to production, they will only add to the fact that Wheatley is one of the most ambitious British filmmakers currently working, able to craft interesting works in a variety of genres and styles.
What is Ben Wheatley's best film to date? Tell us in the comments below!
Film Inquiry supports #TimesUp.
"The clock has run out on sexual assault, harassment and inequality in the workplace. It's time to do something about it."
Read the Letter of Solidarity
here
. Make a donation to the legal fund
here
.
Opinions expressed in our articles are those of the authors and not of the Film Inquiry magazine.