Berlinale 2018, Days 3 & 4: Provocation Reigns Supreme
In this report from day 3 and 4 at Berlinale 2018, we cover Dovlatov, Eva, Transit, Our House, The Real Estate and Jahilya.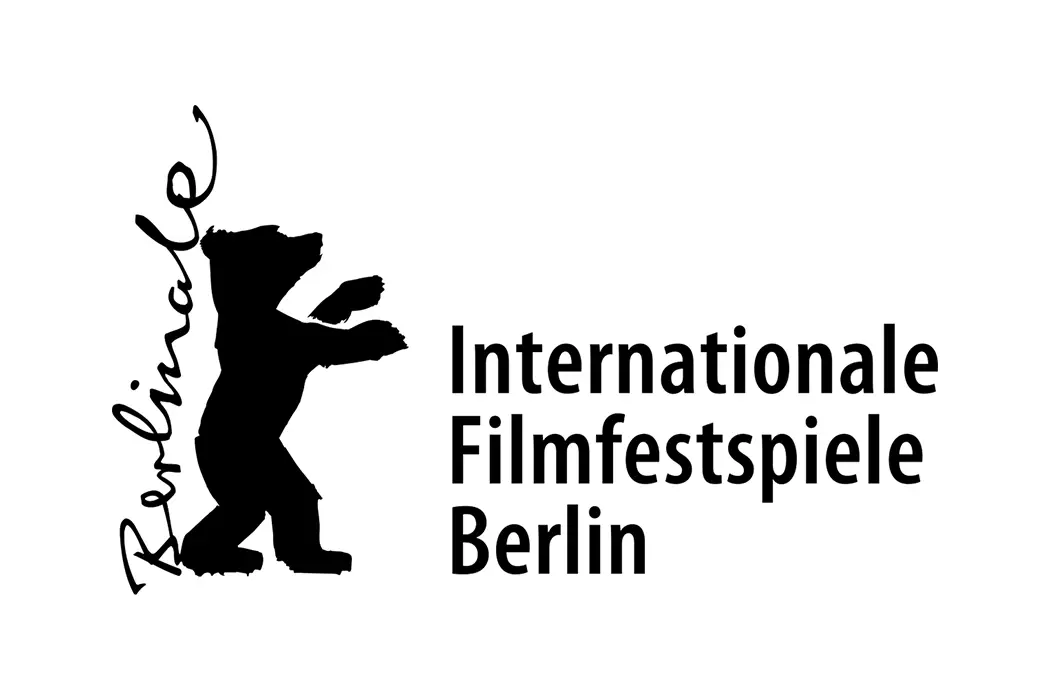 With a slow start out of the way, the 68th Berlinale begins to heat up with six films to flaunt. Yet there's an unmistakable sense of deflation as I finish the halfway stage of the festival; in spite of the Competition section's pedigree, a stand-out is yet to make itself known. Perhaps a smaller, more experimental film can play to my preferences? (Hint: Yep.)
Move over, defeatist biopics. Get outta the way, cringey French not-thrilling-thrillers that waste Isabelle Huppert. You've had your day, second-rate-Apichatpong surreal dramas. There's a new bear in Berlin, and its name is Jahilya.
(Transit and The Real Estate were also pretty great).
Dovlatov (Aleksey German Jr.)
Aleksey German Jr.'s follow-up to his Silver Bear-winning Under Electric Clouds is an experimental biopic that cares more about the setting – a 1970s Soviet Russia swamped with oppression and stifled artistry – than its subject matter. Which is just as well, because that subject matter, the great Russian writer Sergei Dovlatov, is presented as a dreadfully dull figure to spend over two hours with.
Played by Milan Marić, the drabness of his character's monotone demeanour is only outmatched by Dovlatov's colour palette, a sepia wash cloaked in so much fog that it has Paul Thomas Anderson running for the hills. Sure, the writer's defeatism is apt considering the tone of the era and his inability to get published, but there has to be something to cut through the dour – instead, Dovlatov settles into a onenote mood-setter.
At least that note is beautiful to listen to: slow-moving though Dovlatov may be, there's a consistent dreamlike atmosphere that reels you into its rhythm. Characters flit in and out of the writer's life and obfuscate his narrative like smoke machines, sparse Bunuelian dream sequences arrive without warning and contribute to the haze, and morbid set-pieces involving attempted suicide and an unfortunate death carry weight, even if Dovlatov himself seems unmoved.
Dovlatov may not accomplish anything more than picking apart the world it's created, but it's a world that I could easily have immersed in for yet another two hours. A shame I'd have to spend it with the man himself.
Transit (Christian Petzold)
Christian Petzold's latest following his widely-acclaimed Phoenix is an ambitious modern-day WWII film caught somewhere between a valiant mess and a bonafide masterpiece. To tell you the truth, I'm still not sure where on the spectrum it lies.
At least I have justification: Petzold's flick is as perplexing as they come. Following an intentionally cyclical few days in the life of Georg (Franz Rogowski), a German refugee, Transit attempts so damn much – it's difficult to wade through its thematic density. Georg begins his journey by narrowly avoiding German troops at the heart of Paris and fleeing to Marseilles. After bringing along documents that belong to his now deceased friend, Weidel, a farcical mistaken identity drama ensues.
With talk of refugees, visas and vicious law enforcement, it's easy to see how Anna Seghers' 1942 novel relates to the present day. In adapting it, Petzold has cut out the middleman and applied a timelessness to the tale; it's fascinating, beguiling stuff.
Transit may parallel our current socio-political climate, but there's more to it than that. It's a film about the stories we tell, the stories we listen to, and the stories we ignore. It's a cruel black comedy that dips into the surreal. It's a lyrical depiction of a world settled into a state of purgatory. And it's a tragi-romance, that, if we're being honest, may veer into the hokey.
Most of all, Transit is what you make of it: an enchanting soliloquy addressing the modern era, and the despondent souls that inhabit it.
Eva (Benoit Jacquot)
What did we do to deserve Eva? Benoit Jacquot's disastrous adaptation of James Hadley Chase's eponymous novel can't decide whether it wants to be a riotous erotic thriller or a mature arthouse study on a peculiar relationship dynamic. In the end, it's neither.
Though it's not for want of trying: Gaspard Ulliel plays Bertrand, a male escort-turned-widely-acclaimed-playwright. He's a shitbag, you see, and swipes the original owner's play as soon as he keels over. A few months later and he's living the high-life, with a stunning wife, a lavish apartment and an inordinate amount of turtlenecks. He comes unstuck when his audience clamour for a new play, however, and so he seeks a muse in the form of Isabelle Huppert's prostitute, Eva.
Cue a series of repetitive interactions in which Ulliel and Huppert are faced with a mountain of queasy French genre tropes to try and act through. Their conversation is tedious, their mannerisms annoying. And if I had a nickel for every train ride we endure with each character (I could have sworn Jacquot used the same shot on multiple occasions), I could pay for Eva myself.
By the time the third act loses any restraint it once had (and also loses sight of its playwright angle), you'll probably have already checked out. The problem may be that Eva doesn't seem aware of its own preposterousness – it's not so bad it's good, it's just bad. A crying shame, considering the talent wasted.
Our House (Yui Kiyohara)
It speaks volumes that, a day on from watching this enigmatic quasi-surreal drama, I've forgotten nearly everything about it. The intentions are admirable, and the premise ambitious: two disparate groups of people – a mother and her daughter, and two strangers that attempt to grow close to one another – inhabit two disparate houses that occasionally morph into one. With shades of Apichatpong Weerasethakul (Uncle Boonmee), we follow these characters through their everyday life, as their interconnected tissue remains intact and impenetrable.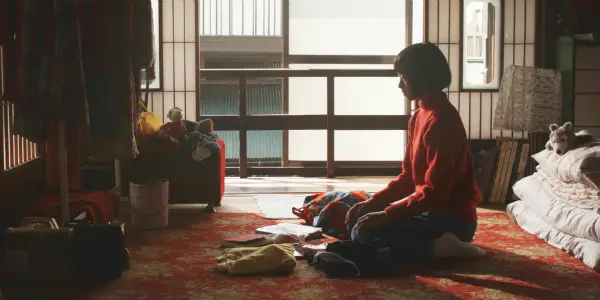 Statements on displacement or belonging are sadly lost among scenes of inane discussion ('I wished for it. But I didn't want it.') and blatant obfuscation of information. Cheesy moments of song and dance are miscalculated, rendered disingenuous through sudden shifts in tone, and the lives of these characters do nothing to hold your attention. It's a bold choice to remove the answer for why the parallel timelines are, well…parallel, but the film comes across as a bit of a nothingburger, rather than mustering up the intrigue it so desperately strives for.
The Real Estate (Axel Petersén & Måns Månsson)
Playing out as an inverted Aquarius draped in Good Time's grime, Axel Petersén and Måns Månsson's The Real Estate bombards our screen with a collage of restive and jaw-dropping sequences. It touches on old age, and a scathing undercurrent of political unrest concerning Sweden's housing crisis and corruption is also present, but there's an unmistakable sense in this rapturous opening half that we've seen it all before – though not quite as stylistically adventurous.
Then The Real Estate goes all Rambo, as 68-year-old Nojet (Léonore Ekstrand), tired of her half-brother's (and his son's) negligence of the hotel she's recently inherited, takes to anarchist manuals and machine gun training.
It's a shift in tone destined to make or break the film – for many, it seems to have accomplished the latter. And it's true that in honing in on the action and loss of sanity, the film loses plenty of its nuance – the 'antagonists' here are sympathetic and their actions (save for a thwack with a vase) are understandable, for instance, but they fall by the wayside to let Nojet's wrath engulf the frame. No matter: it's a thrilling decision that rids The Real Estate of any early comparisons and separates it as its own distinct piece of work.
Jahilya (Hicham Lasri)
In Hicham Lasri's Moroccan pseudo-anthology, no-one is content. There's a suicidal construction worker who has his death all planned out. A woman, staunchly against her arranged marriage, chained by her feet for fear of escaping her own house. A blind father, who is ironically a dedicated racist. And a wife/house servant whose dreams of becoming a belly dancer have all but disappeared.
These characters, and many more, populate Jahilya's kooky, half-tragic half-screwball world, where everything is off-kilter (including the camera). Tellingly, the only figure who seems to have fun is a young boy; it's difficult to know whether he's too young to understand the gravitas of the violence surrounding him, or if he's already desensitised to it.
A fascinating microcosmic dreamscape, Jahilya contains Alex Ross Perry's flair for ennui by way of Gondry, with a dash of Foxtrot thrown in for good measure. Structured through 12 seemingly randomly separated segments, the narrative is a discombobulating concoction that weaves a furious indictment of the state of its country with plenty of farce, shock, and fancy camerawork.
There's perhaps nothing quite like it – it's Berlinale's finest film so far this year: a provocative and scattershot tapestry of inspiration that demands successive viewings in order to pick out the tangled strands that may form some sort of cohesive narrative. Or it may not. It doesn't matter.
---
Opinions expressed in our articles are those of the authors and not of the Film Inquiry magazine.