Berlinale 2018 Days 7 & 8: The Best The Festival Has To Offer
In this report from the Berlinale in Berlin, Germany, Gus Edgar reviews Golden Bear winner Touch Me Not, Chinese film An Elephant Sitting Still, Soderbergh's Unsane and more.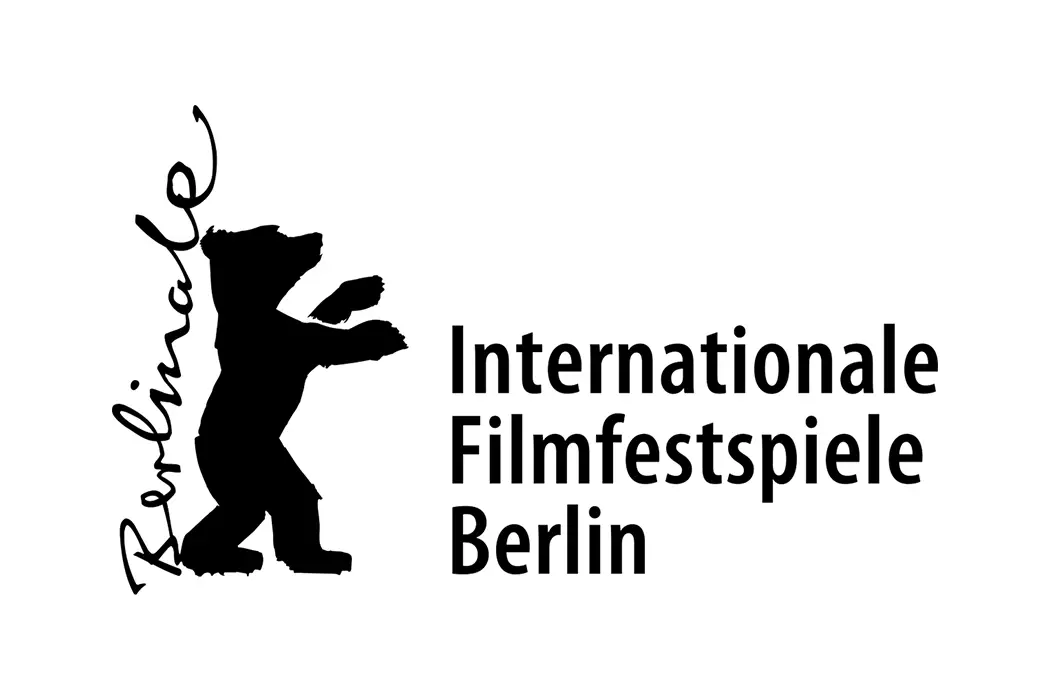 The opening half of the 68th Berlinale may not have been all too impressive, but the latest batch of German goodies is all the convincing I needed to reaffirm that the trip has been worthwhile. It's telling, however, that the greatest two films of the festival aren't situated in its Competition section, but in its Forum section – a category designed for risk-taking, experimental works.
From a Soderbergh iPhone experiment and a quasi-documentary on sexual endeavours to a depressive four hour Chinese odyssey and a fascinating mental illness cacophony, the Berlinale has laid bare its staggering range. The only disappointment is that day 7 & 8's worst film managed to pick up the Golden Bear.
Madeline's Madeline (Josephine Decker)
Josephine Decker's heady, swooning babble of a film proves that drama classes are just the worst. She's created a film about the making of a play about the making of her own film, where identity is temporary and power struggles are permanent.
Madeline's Madeline (at least attempts to) close in on, well, Madeline, a teenage girl with an unspecified mental disorder played by a phenomenal Helena Howard. In the opening scene, she's a cat – next, a turtle, the soft focus bleeding images into one another and creating an impressionistic collage of roles and images. It's abstract stuff, and would perhaps be alienating if not for the film's fierce emotional core.
This core is anchored by Madeline and her mother, a superb Miranda July whose concerns over her daughter's well-being meld the lines between maternal love and paranoia. Complicating matters is Madeline's pregnant theatre instructor, Evangeline (Molly Parker), who clearly sees her as a trial-run daughter, but also the show-piece for her next production.
An enthused and compelling take on mental disorder fetishism and power roles, Madeline's Madeline is so full of wonderful ideas that its protagonist's headspace seems barren in comparison. Stretches of its second act may occasionally reiterate their message, but the film's climax rids any notion of enervation: Madeline's Madeline finally becomes Madeline's Madeline – and not her mother's or her theatre instructor's – and Decker's whirlwind drama comes to a cathartic close.
Unsane (Steven Soderbergh)
Shot with an iPhone that fixes its gaze on Claire Foy's Sawyer Valentini, Soderbergh's Unsane is an injection of pulp that's the perfect antidote for the preceding torrent of dour Berlinale dramas. A paranoia thriller that focuses less on whether Valentini's stalker is a figment of her imagination and more on how she copes with that very real threat, this is tense and intensely watchable filmmaking.
The film is silly fun until it becomes plain silly, but the first two acts – composed of twists, dread-inducing situational horror, and a cracking cameo – make Unsane worthwhile viewing. Valentini here is characterised against the archetype of victim; at times, her tenacity and downright demented demeanour muddying the lines between prey and predator.
With so much attention afforded to her, it's the supporting cast who inevitably suffer: her stalker, played by Joshua Leonard, possesses every trait you'd expect of one – from his scruffy beard and bipolar mannerisms, it's all rather contrived.
No matter – Soderbergh's semi-successful iPhone experiment manages to muster enough midnight movie magic to keep you entertained. There's a scathing indictment of the capitalist stranglehold on healthcare institutions that gets lost amid the raucous, but in a Hollywood environment entrenched in sexual allegations, his more pressing concern is loud and clear.
To read my full review of Unsane, click here.
Museum (Alonso Ruizpalacios)
One of the more popular films at the Berlinale, Museum is a quasi-heist movie furnished with visual flourishes and yet another enjoyable Gael Garcia Bernal performance. A shame, then, that it all feels rather empty.
The film follows Bernal's Juan Núñez, a temperamental cipher, and his partner-in-crime, Benjamín Wilson (Leonardo Ortizgris), whose only form of characterisation is his narration of events. Introduced goofing around with a Rubik's cube and an arrow, their relationship is teased as the film's primary concern; later on, philosophical ponderings on archaeology and what it means to humanity is dangled in front of us, as we urge director Alonso Ruizpalacios to dig a little deeper into the subject matter and uncover a relic of his own.
But, no, in truth Museum's ambition comes to a rest at its narrative. A deft eye for arresting imagery aside, there's very little to separate this film from standard heist fare. A brief, almost-cameo from Simon Russell Beale as a seasoned artefact collector is the pathos-peppered tonic the film could do with more of – instead, narrative gives way to narrative as themes are left to the wayside.
As the film comes to a close, the amateur robbers' motives are never explained – there are hints, of course, to discontentment with family life and a lust for recognition – but Museum seems almost proud of this obfuscation, drawing attention to it as if it's something to be hailed. It's a clumsy final touch to a film that's simultaneously kinetic and lifeless.
Touch Me Not (Adina Pintilie)
The Berlinale's Golden Bear winner was a brave choice, but has been criticised by many for also being an incomprehensible and undeserving one – and for good reason. For Adina Pintilie's Touch Me Not is a fiction-non-fiction mishmash study on human intimacy that manages to feel remarkably distant.
Its subjects are Laura, Christian, and Tomas (each named after the actor who plays them, in yet another method to blur the lines between fiction and reality), who each react to sexual relations in their own, unorthodox way. Documentarian, asexual conversation gives way to strobe-light sex clubs, all surface-level sheen with little in the way of insight.
It seems the more we are told of these characters, the less we know, as Pintilie's approach sees her cast labouring through unnaturally 'naturalistic' monologues in an attempt to normalise their sentiments. Why, though? Touch Me Not is under the impression that there's an inherent prudishness to proceedings – normalising is ineffective when there's nothing that needs it.
In truth, the blare of skin and sex is less forceful and more forced, the quasi-documentary adopting a standoffish tone to compensate for a lack of dramatic impetus. Monochromatic corridors and an experimental acapella score all contribute to the film's stale and stilted approach – which works well in the context of Laura, sure, whose distancing is an integral characteristic. But the same methods are used for, say, Christian, whose brazen body-confidence and sexual indulgences are rendered just as alien.
An Elephant Sitting Still (Hu Bo)
The best film of Berlinale goes to Hu Bo's An Elephant Sitting Still, a four-hour electric epic and a staggering achievement in pacing, mood-mustering and thematic integration.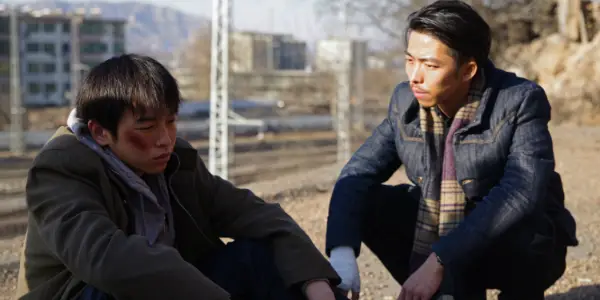 We follow a day in the life of four discontented individuals through a smog-soaked city in Northern China as their lives intertwine. They each talk of a fable, where an elephant in Manchuria is said to remain still in spite of the mass of spectators that prod and poke at it. It's a symbol of the apathy that Bo is claiming to have consumed mainland China – yet to these four individuals, it's a monument of introspection and connection for them to work towards.
Novelist-turned-director Hu Bo committed suicide last year at the age of 29, and it's impossible not to look at his debut – and his magnum opus – through that lens. The four hours fly by before culminating in a rigorously powerful final stretch that sneaks up on you; by the end, you feel both emotionally and physically exhausted.
The path to this elephant is paved with misfortune and anguish – one character sees his best friend jump out a window to his death, and another accidentally shoves his bully down a flight of stairs. No one is content, but the atmosphere is alive and bristling with dread, substantiated by a consistent use of long takes. By the end, it's unclear whether the four characters have found the coveted elephant – but in finding each other, it's also unclear whether they even need it.
---
Opinions expressed in our articles are those of the authors and not of the Film Inquiry magazine.