Chicagoland Shorts Vol.3: The Sidelined Speak
Despite some reservations, the short films featured in Chicagoland Shorts Vol. 3 are creative, thought-provoking and accomplished.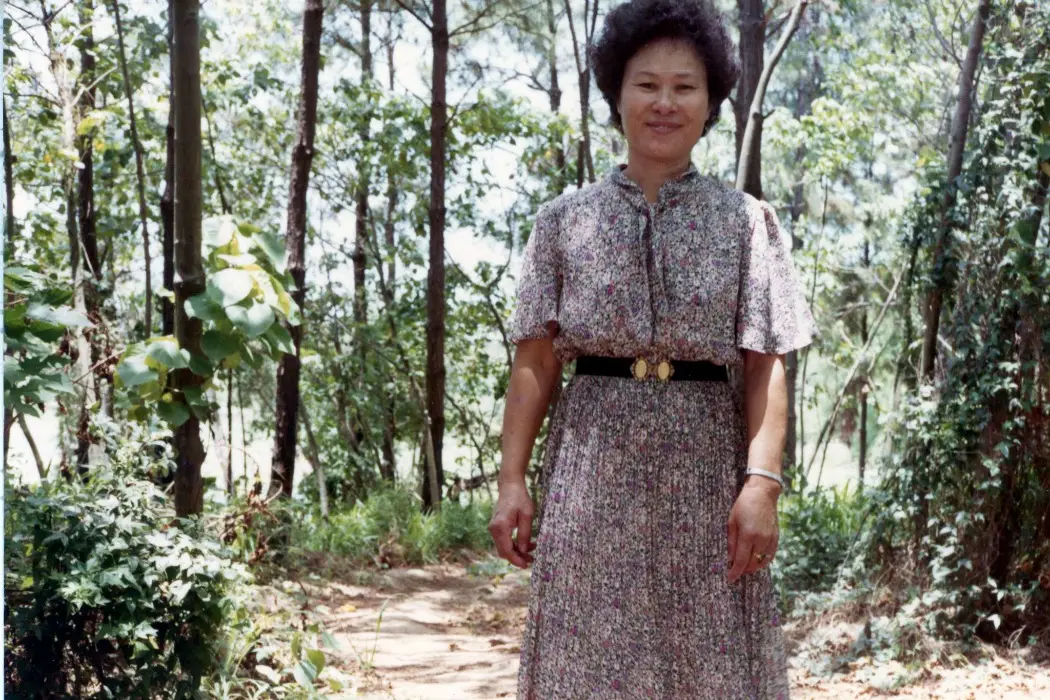 Chicagoland Shorts Vol. 3 brings together the best of the city's so-called "niche" cinemas, including experimental genres and works by queer filmmakers, women, and people of color. The work spans many disciplines, including experimental animation, observational doc, and music videos. The filmmakers run the gamut from internationally renowned auteurs to young voices, and include an Emmy-winner, a Fulbright Fellow, and a Wexner resident.
So without further ado, let's have a look at the ten short films that make up Chicagoland Shorts Vol. 3…
Zwischen (2.22)
By Lori Felker

Chicagoland Shorts Vol. 3 opens with Zwischen, which is German for 'between'. The programme describes the film as 'dirt [moving] over light to a hand-drawn soundtrack of noise and space'.
The way the dirt moves resembles magnetised iron filings; the shapes the dirt creates made me think of an animated Rorschach test. Some of the shapes are easily identifiable, like the planet Saturn, and a swing set. Other shapes are a lot more abstract.
Though the animation styles are markedly different, Zwischen and collection closer Sparrow Duet provide Chicagoland Shorts Vol. 3 with a pair of vivid and distinctive experimental bookends. There are many more experimental films in this volume, so opening with one gives you an accurate idea what's to come.
Blokd (7.00)
By Martin Mulcahy

Blokd is narrated by the grandson of little known avant-garde cinema pioneer, Vladimir Morokov (he's so little known in fact, that a Google search of his name doesn't yield any results). The short describes Morokov's move from Russia to Chicago in 1933, where he worked at the now defunct Essanay Studios. Morokov's grandson recalls how he used to tell tales of his fellow cinematic pioneers like the Lumiere Brothers, Dziga Vertov, Georges Melies, Lotte Reininger and Sergei Eisenstein.
In the second half of the short, the grandson's animated form takes a trip around Chicago at night, where he notices the legacy of these famous directors everywhere.
Mulcahy's short is an interesting melange of styles. He uses a range, from found-footage and vintage photos to cardboard animation. There are echoes of the famous works of the directors he name-drops; the influence of both Man With A Movie Camera and The Adventures of Prince Achmed  is clear to see. Blokd is certainly one of the collection's most visually appealing entries.
My only problem with Blokd is that we never get to hear any of the tales from these legendary directors. To boast of having them and not to share any seems a little bit cruel!
Yo No Soy Esa (6.09)
By Diana Delgado Pineda

On a Chicagoan winter evening, a girl and her mother are doing laundry. When the mother leaves the room and her phone buzzes with a text alert, her daughter reads it. The message she sees inspires an all too common self-examination that should not be necessary for any woman, let alone one so young.
Yo No Soy Esa is the only one of this selection of shorts with an obvious moral; it's a plea for body positivity and a reminder of the increasingly young age of people affected by society's harmful messages. Delgado Pineda makes this point clearly and effectively with the long look that the girl takes in the mirror at the film's end.
Unfortunately she gets too heavy-handed with her point by putting her closing credits over a childlike drawing with the words 'Misogynists get owned.' She got her point across perfectly well in the main body of her film, this final screed trivialises her important message, and it's a shame.
Ant House (1.44)
By Valia O'Donnell

The first of two entries from frequent Chicagoland Shorts contributor Valia O'Donnell, Ant House is a hand-drawn animation. It takes place in the unhappy family home of an alcoholic, which by the end of the short is torn apart by a demonic colony of ants. The children manage to escape, but the adults crumble to dust with the house.
The simple but kaleidoscopic animation style fits the tragic story perfectly. The short progresses as a nightmare might; O'Donnell's lines ebb and flow and morph into evermore frightening creatures. Though this short is indeed short, it leaves a poignant, lasting impression.
Giants Are Sleeping (11.03)
By Amanda Gutierrez

Giants Are Sleeping tells the story of Kenneth Corrigan, who spent the summer of 1981 living in a Chicago substation overlooking the river. Though it doesn't sound like the most pleasant existence, with holes in the floor, no glass in the windows and no running water, Corrigan's recollection is a fond one.
He would be woken up each morning by a tour guide on a boat steaming along the river below. He developed a love of the radio that helped to assuage his sporadic loneliness. In the few months he was living there, he'd even adorned the walls with art. He'd made a simple, happy, life for himself.
Corrigan's remembrance is paired with animation largely made up of old photos and maps of the substation. They are drawn on and moved around as we listen to Corrigan talk. Despite being 2D, the animation does add a texture to Giants Are Sleeping, but what we see never becomes as interesting as what we hear.
Selfie (0.57)
By Valia O'Donnell
The second entry from Valia O'Donnell is Selfie. According to the programme, Selfie is 'A multi-media animation contrasting tourism in Rome with the experience of a Bangladeshi immigrant selling selfie sticks'.
Thanks to both the film's experimental style and it's brevity, I found it difficult to ascertain how that was the message of this piece. I've watched it three times now and I still can't see it.  I do enjoy O'Donnell's artistic technique, but I think it works much better in Ant House.
Chosen People (18.00)
By Qihui Wu
At eighteen minutes, Chosen People is the longest film in Chicagoland Shorts Vol.3, and I would have been happy for it to have been longer.
It's a fly-on-the-wall documentary that takes place in Chicago's Israel Of God Church. We spend time with different members of the congregation; the choristers, the preachers, the ushers, the kids. We meet a boy bringing his friend for the first time who has a list of questions he wants to ask, an usher discussing his love of history and excitement at meeting people from Kyrgyzstan, and a man whose been carefully compiling photo collages of everyone in the church and has spent hours making sure that no-one is left out. Together with the many other members of the congregation, they present as a warm, endearing group of people you'd like to know.
The film ends with a shot of the building from the road outside. You can hear the faint sound of the church's music muffled by the noise from the passing cars. The point of that final shot is unstated but clear; who would have though such an unassuming building could contain so much vibrancy and life?
Grandma & Me Dancing With Hibari (1.53)
By Elliott Chu
Unquestionably the most bizarre of the ten shorts, Grandma & Me Dancing With Hibari features a music video from a female Japanese singer, overlaid with the above picture of the titular 'Grandma & Me', plus a video on a phone of a man (presumably director Elliott Chu) dancing blindfolded.
Perhaps this short is ripe with meaning for Chu; for the outsider though, it is an incomprehensible couple of minutes.
Hail Mary (16.20)
By Emily Esperanza
Five scantily clad women walk one at a time into a mysterious room. They undertake strange tasks (two of them use a Ouija board, two fight over a mirror, one sorts Tarot cards). And then one by one, they leave again.
In the Chicagoland Shorts programme, Hail Mary is described as 'An exercise in holding space', and that seems like an accurate description.  The short is the second longest of the ten, but despite having no dialogue and little action, Hail Mary does manage to hold your attention. Somewhere between the eerie soundscape, the faded glamour of the bordello-esque production design, and the mystery shrouding everything, your eyes won't leave the screen for the entirety of the sixteen minutes and twenty seconds.
Sparrow Duet (3.55)
By Steve Socki
Sparrow Duet closes out the compendium with an experimental short featuring coloured lines dancing and swirling in a way that abstractedly recalls the movement of sparrows; in fact, at one point the lines do briefly coalesce into the shape of birds. The combination of these swirling movements and the gently stirring piano soundtrack works to create a calming, almost meditative experience.
Conclusion
My favourite of the ten shorts was Chosen People. I loved the way that Wu's fly-on-the-wall style of filming puts you inside the church right alongside a host of charming, funny characters.  Though it is less than twenty minutes long, it gives you a tremendous feel for the life of such an important institution.
I also enjoyed Giants Are Sleeping. Hearing Corrigan describe that one lonely but happy summer was extremely evocative; since watching it I have wondered a lot more about the apparently empty buildings I pass every day, and their potentially unseen inhabitants. Any film that makes you look closer at your own life is one worth watching.
My main problem with the collection as a whole, is that it is weighted far too much towards experimental films; only a few have anything approaching a conventional narrative, and only one (Yo No Soy Esa) has a clearly defined message.
I don't resent the presence of experimental films in this volume; it is after all part of Chicagoland Shorts raison d'être. It's just that when so many of the films don't have a clear directorial voice, it's hard to appreciate that the voices that are speaking are different to those you usually hear. This is made all the more frustrating by the fact that less than half of the shorts had anything to do with Chicago. There seems to be little tying these films together as a collection, however well they may work on their own.
Despite these reservations, the individual short films featured in Chicagoland Shorts Vol. 3 are creative, thought-provoking, expressive and accomplished. There wasn't one short which didn't have something impressive or interesting about it. I'm excited to see what's next from this diverse and talented collection of directors.
What's your favourite Chicagoland short so far?
The Chicagoland Short Vol. 3 have their premiere on May 30 at the Museum of Contemporary Art Chicago.
---
Opinions expressed in our articles are those of the authors and not of the Film Inquiry magazine.