ECHO PARK: A Quiet But Genre-Defying Romance
You may be wondering why you are reading a review for a film initially slated for release in 2014, after its première at the Los Angeles film festival, in the here and now of 2016. It tells us a lot about contemporary cinema and the struggle independent films face in finding distribution that this well-made film has waited two years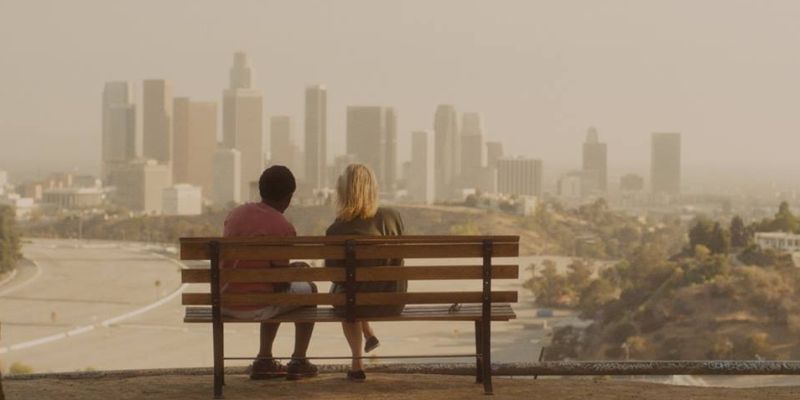 You may be wondering why you are reading a review for a film initially slated for release in 2014, after its première at the Los Angeles film festival, in the here and now of 2016. It tells us a lot about contemporary cinema and the struggle independent films face in finding distribution that this well-made film has waited two years for a wider release when there have been countless lesser films clogging our screens in the intervening time.
It has been with the recent support of Ava DuVernay's company ARRAY that Echo Park has found a cinematic release in LA and New York as well as an international release through Netflix and, if you are looking for something different to the sometimes saccharine cuteness of US indie romances, I would encourage you to seek this film out.
Echo Park offers us a short glimpse into the lives of several residents of the eponymous LA neighbourhood. The film centres around Sophie (Mamie Gummer), who has escaped from a world of cashmere stuffed toys and suffocating social expectations, and Alex (Anthony Okungbowa) who has made Echo Park his home but we learn is returning to the UK in a few weeks to give up on his Hollywood dream.
The two meet when Sophie responds to an ad to buy Alex's couch and, despite Sophie being freshly separated from both her long term boyfriend and her life of privilege in Beverley Hills and Alex feeling that Sophie is the embodiment of the gentrification changing his neighbourhood irreversibly, romance develops between the two.
Attention to Detail
The way in which we are introduced to these two characters in the film's opening scenes immediately hints at one of its strengths: a distinct attention to small visual details which convey a huge amount while saying very little. We see deliberate shots of objects scattering Sophie and Alex's individual homes; shoes, perfume, records, books. This serves to place their lifestyles in immediate opposition before the two have even met and this attention to the small details continues throughout the film, with the camera lingering on a steaming coffee cup or a rip in a shirt without the director feeling the need to cut away to something more 'interesting'.
It is in these tiny moments that the film really excels. You feel that you begin to know these characters and this neighbourhood intimately through this canny use of visual style. This makes sense when you know that director Amanda Marsalis has a background in photography, as there are many shots in this film which remain beautiful in isolation but work together to create an accomplished visual lyricism.
As with many low-key independent dramas, this is a film rooted in naturalism and realism. The dialogue is naturalistic and conversational, but this is no 'mumblecore' rambling; the dialogue is sparse and considered, with the actors deftly conveying nuanced performances through measured action and expression in a way mirroring the deliberate and careful shot choices. This is not to say that the lead performances are so controlled as to lack heart; there is a genuine warmth and chemistry between Sophie and Alex, resulting in a believable and engaging on-screen relationship that the viewer will genuinely care about.
Although the premise of a privileged woman escaping to another neighbourhood and 'slumming it' on the wrong side of the tracks might suggest that Sophie would be an unsympathetic character, she is never played as a cliché and Mamie Gummer imbues her with a likeability and humanity that mean we are not distanced from her but are encouraged to empathise with her sense of being lost.
Likewise, Alex is not portrayed as a one-dimensional love interest but as someone with his own parallel story and quest to find fulfilment in his life. The two open each other's eyes to their preconceived notions of life and other people and challenge each other. There is a moment early on in the film which is both warm and gently funny when Alex is walking Sophie to his house through the residential streets of Echo Park and greets everyone he meets, seemingly knowing every single resident of the neighbourhood by name.
Sophie finds this unbelievable as she is wary of getting to know one's neighbours, but as an audience, we have seen the distance she has from other people, with this scene placed in stark contrast to one in which she talks to her boyfriend without ever seeing him, her back firmly to the camera.
Final Thoughts
Depending on how much you enjoy the generic conventions of romantic dramas, you may either find Echo Park refreshing or frustrating. It deliberately works to subvert our expectations of how these stories might usually play out and succeeds in distinguishing itself from the pack in this way, as well as in its accomplished visual style.
The marriage between the subtle performances and the hazy, sun-drenched cinematography is often quietly wonderful. The minimal narrative may not be engaging enough for some, but overall this is a gently poignant film in which we are caught in time with characters who are striving to move forward.
Have you seen Echo Park? If so, what did you think? Let us know in the comments.
Echo Park will be screened on three more dates around the US, find the screening dates and locations here. You can also find the film Netflix.
---
Opinions expressed in our articles are those of the authors and not of the Film Inquiry magazine.