Rising Up: Female Actors Taking Positions Of Power
In the middle of the sexual abuse scandal in Hollywood, we highlight the actors who were amidst it all and others who are rising to more power.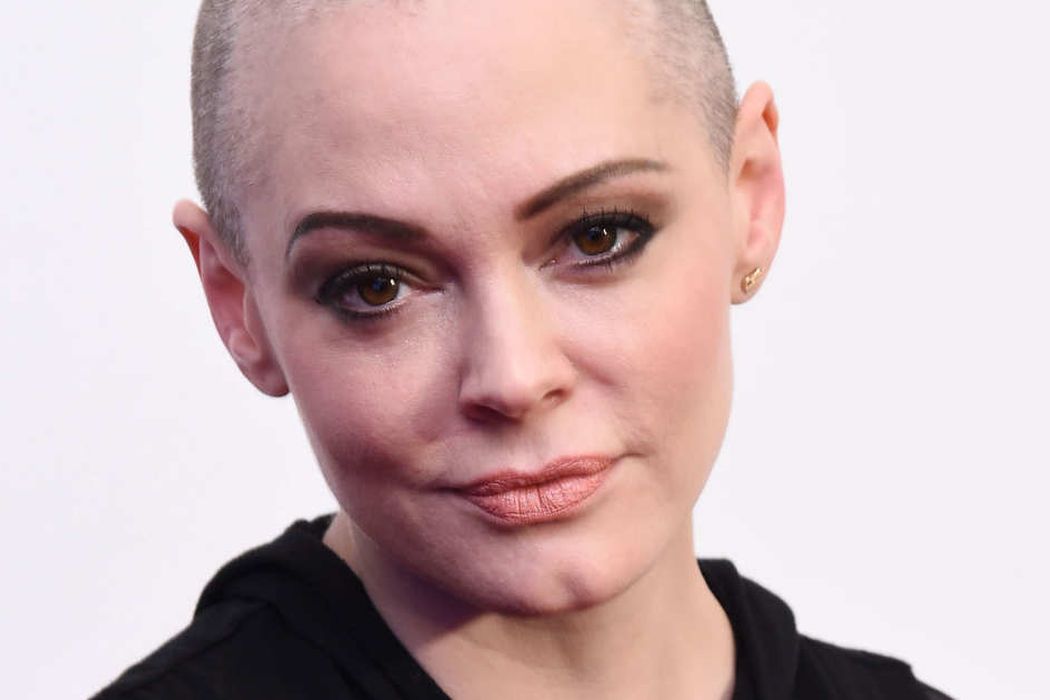 Being a woman has never been a walk in the park. We have rarely been considered equal in any time through out history and even in modern times. From pay gaps, to holding positions of power: being a woman has always been in the "less than" category. Even in industries that consider themselves open minded, like the arts, women are still in a subservient position to men.
With the Weinstein scandal and the subsequent cases that have followed, it has solidified that the position of women in Hollywood is still stuck in an archaic role. The horror stories of the casting couch are still alive and well. Female actors have been forced into silence about the abuses out of fear of never working again. For all intents and purposes, female actors have been forced into prostitution like circumstances: give sex for work and money. It's sick and does not belong in any industry in the modern world.
Now more than ever it is vital that women take up positions of power in Hollywood. We need to ban together to get rid of the old ways of oppression. Giving women a voice allows for Hollywood to get different stories and different perspectives. Women are more than capable of running production companies, directing films and being the voices of their own stories.
Because of the stifling environment there are a plethora of female actors who are taking their careers into their own hands. No longer is it an option to be a puppet for an industry that doesn't respect our sex. Two women have risen up out of the Weinstein case to be front runners for the movement, Asia Argento and Rose McGowan. They are the faces of the movement.
Asia Argento
One of the numerous women to come forward for the Ronan Farrow piece on Harvey Weinstein was Asia Argento. She is an actor, writer, director and daughter of legendary director, Dario Argento. Filmmaking is in her blood and she has 16 director credits and 11 writer credits under her belt. Argento had garnered attention in the U.S. from her roles in xXx and Marie Antoinette, but felt that Hollywood fame was not for her. She went back and made multiple films in Italy and France and continues to write and direct.
In 2000, Argento wrote and directed the film Scarlet Diva. After the Weinstein news broke, Argento revealed that a scene in the film between herself and a Hollywood executive was the retelling of her actual assault. I cannot imagine how hard this must have been for her to do. And as audience members, it's chilling to know that she was revealing real life events to us through her work.
The bravery and artistry it takes to unmask her assault in this way is one of the many reasons that Argento should be applauded. The film is semi-autobiographical, but its topics speak of the nature of fame that goes beyond Argento's experience. In essence, the film shows how women are used for what they can provide and then discarded when they are no longer needed or deemed worthy.
Argento had the advantage of coming from a prominent film making family, but she has forged a legacy of her own. And that legacy is forming to become the revamp that Hollywood desperately needs.
Rose McGowan
Along with Asia Argento, Rose McGowan has become one of the loudest voices to emerge from the Weinstein scandal. Now, if you're anything like me, you would equate McGowan with catch phrases like "Bam, bitch went down!" from Scream or "Life's a bitch, then you die." from Jawbreaker. It's safe to say that McGowan was the indie alternative queen of the late 90's and early 2000's. Even with her more mainstream work, like her five year stint on the television show Charmed, she maintained an underground and loyal fan base.
In 2007 McGowan was part of the Quentin Tarantino and Robert Rodriguez double feature, Grindhouse. While the films were highly successful and McGowan received great reviews, she would slowly start to back out of the mainstream film world. She would appear in bit roles in film and television, but McGowan was becoming disillusioned with the role that Hollywood wanted her to play.
To take back her creativity, McGowan wrote and directed her first short film, Dawn, which she released in 2014. The film takes place during the Kennedy era and depicts how chauvinism stifles the development and sexuality of a young girl. The intention of the film was to show how little we have come as a society to advance the role of women.
After receiving an audition from her agent that had suggestive and sexist notes, McGowan took to Twitter to vent on the experience of being a female actor. She was then dropped by her agent, but that would not be the last from McGowan. She continued to talk about Hollywood's double standards and slammed the industry for sexualizing under aged girls.
When the Weinstein news broke in 2017, McGowan revealed that she was one of the assaulted women and called out many other males in the entertainment industry to hold them accountable. She created #ROSEARMY, a social justice platform that allows for a dialogue on many issues and helps to promote change.
Industry Veterans
Apart of the recent scandals that are surfacing, women have been slowly fighting their way into the production side of Hollywood for years. Veterans like Barbara Streisand, Kathryn Bigelow, Geena Davis and Oprah Winfrey have been directing and producing in Hollywood for years, but women have still had to fight to be taken seriously in this male dominated industry.
Here are some women who started as actors, and are taking their knowledge and talent behind the lens, taking more prominent positions of power.
Regina King
With over 50 film and television credits, Regina King certainly has had a rich and exciting career thus far. And she has had quite the range of roles, like comedic pieces as Marcee in Jerry Maguire and Sam in Miss Congeniality 2 to more dramatic pieces as Margie in Ray and the multiple characters she has played on televisions American Crime.
While King is recognizable for her film and television work, what some may not know, and I certainly didn't know prior to researching this topic, is the amount of directing that King has done. Many prominent television shows, like Scandal, This Is Us, and Shameless, have all hired King to direct episodes of their series. And to add to her directing, she also has a few producer credits on her resume.
But she didn't blindly start directing, she actually put in the work. The idea to get behind the camera started when King appeared in and directed a music video for R&B artist, Jaheim. She was then encouraged by director Paris Barclay to enroll in a directing program. He suggested that really going back to school and learning the elements of directing would prove that she was serious about the craft. So, King enlisted none other than Shonda Rhimes to help her learn the ropes.
King certainly didn't have to get behind the camera, her acting career was steady. But she decided to take on the second career as a way to have more control over the story telling process. And as a director, she has had the advantage of knowing how to work with actors and work with their sensitivities to give compelling and truthful performances.
Demi Moore
As a member of the Brat Pack, Demi Moore was one of the actors who ruled the film world in the 80's and early 90's. St. Elmo's Fire, Ghost and A Few Good Men were just some the highlights to her longstanding career. But it's what Moore has done behind the camera that has kept her as a Hollywood heavyweight.
Moving Pictures Production Company, which Moore is a partner in, has produced films such as Now and Then, G.I. Jane, and the TV Movie If These Walls Could Talk. Moore had starred in all of these films as well as her producer role. Another film franchise that Moving Pictures was responsible for was none other than the Austin Powers films. While she is no longer a full time movie star, Moore continues to act in film and television.
Apart from Austin Powers, the films that Moore has helped produce have been films focused on women, with large female casts and strong female characters. Without having to actually verbalize her intentions, it's apparent that Moore helped to create these films to bring a different narrative to women in film.
For instance, the whole message of G.I. Jane speaks of women's hardships when going into a male dominated field. The message of G.I. Jane mirrors what Moore, and women in general, struggle with in regards to being in a male dominated society.
Reese Witherspoon
As an audience, we have watched Reese Witherspoon evolve from the young girl in The Man in the Moon, to the woman who won the Oscar for playing June Carter Cash in Walk the Line. And while there were superficial parallels to be made between Witherspoon and the character of Elle Woods from Legally Blonde, a certain fact remains to be true: both ladies know how to get things done. What? Like it's hard?
Witherspoon is one of the main women on the front lines of taking over production in Hollywood. Hello Sunshine Production Company was founded by Witherspoon, with another company she helped fund, Pacific Standard, as its subsidiary. The film and television that she is responsible for bringing to light is Wild, Gone Girl and most recently, Big Little Lies.
Witherspoon has a track record of finding books or stories, buying the rights and bringing women on at the helm to help produce. Big Little Lies, for example, was as female led cast that took HBO by storm and swept the awards at the Emmys. Witherspoon is currently in pre-production for a new television series being co-created by Jennifer Aniston.
What brought Witherspoon to this point started after she won her Oscar and was sent a script from her agent that she thought was absolutely horrible. She questioned her agent as to why the script was sent to her and her agent replied with "every woman in Hollywood wants this part". Witherspoon saw this as an opportunity to take her love of books and put that to action. She began to buy the rights to some of her favorite books and felt like that horrible script was a sign that she needed to start making films with woman as more central, rounded characters.
And her instincts were spot on. Witherspoon is now one of the most powerful producers in Hollywood, proving that women can control their narrative and be successful doing it.
Natalie Portman
In the same vein as Witherspoon, Natalie Portman is an actor whose career we have all followed since she was a child. We were introduced to Portman in The Professional and followed her to a galaxy far far away in the Star Wars franchise. But this Harvard graduate was not fulfilled with just being an actor.
Handsomecharlie Films is Portman's production that she started with a partner in the hopes of making more female driven films, specifically comedies. The company produced No Strings Attached and Pride and Prejudice and Zombies. To add to her producing role, Portman has also written and directed. She was one of the many writer, directors and actors to contribute to the film New York, I Love You. And in 2015, she adapted the book A Tale of Love and Darkness into a screenplay for which she acted in and directed.
Taking on the directing role for her first feature film, Portman chose a story that was close to her heart. Based on the book by Israeli writer, Amos Oz, A Tale of Love and Darkness follows the life of a Jewish family living in Israel during the early days of the creation of the state. As a fellow Israeli, Portman shot much of the film on location in Jerusalem. She felt that this was an untold story and that it was her responsibility to bring it to film.
While Portman is certainly a sought after actor, taking on the role of director provides her the ability to express and show things from her point of view. Whether it's from her Israeli perspective, or her childhood actor perspective, she is able to bring a unique narrative to a story that differentiates from the mainstream.
Salma Hayek
Salma Hayek got her start in Mexican telenovelas before heading to Hollywood. Most of her American audience was introduced to her in her sexy, serpent dance in From Dusk Til Dawn and starring opposite Antonio Banderas in Desperado. But she made her transition to producer relatively early in her career. In 2000, she started her production company Ventanarosa.
Like Portman, Salma Hayek has gotten behind the scene for passion projects that she wanted to get made. One of the first projects from her production company was Frida, which she also starred in. Not only does Hayek take the reigns of getting this film made, she hired female director, Julie Taymor, to bring the story to life. Hayek's performance received wonderful reviews and she was nominated for an Oscar.
Ugly Betty, another project to be produced by Hayek, was a Colombian telenovela that was adapted for American Television. The show was a great success and was nominated for the Golden Globe in 2007. What Hayek brings to the table, aside from a female prospective, is her Latin influence. Her contribution to film and television, whether in acting or producing, brings diversity to the landscape.
The Future
While the film industry is still trying to recover from the scandals that have recently been brought to light, the role of women is being discussed now more than ever. Does bringing these heinous crimes to light finally push film, and the world at large, toward a path that allows for a more prominent role for women?
The women that were discussed above are just a small slice of what the film industry has to offer. And as you can see, there are still large parts of the population missing by way of minority voices and different ethnicities. While it's hard to tell what the future holds for women, the emerging artists seem to be laying a path for change. A change that is long overdue.
Conclusion
While the wounds of these crimes are beginning to heal, women are coming together in ways that they haven't before. Instead of clawing for the same roles, women are taking power into their own hands and creating roles for themselves and others.
What do you hope to see change in the film industry? What kind of perspectives do you hope a more female dominated film industry will bring? Tell us your thoughts in the comments below!
---
Opinions expressed in our articles are those of the authors and not of the Film Inquiry magazine.