FEMME: Portraying Vengeance In Today's World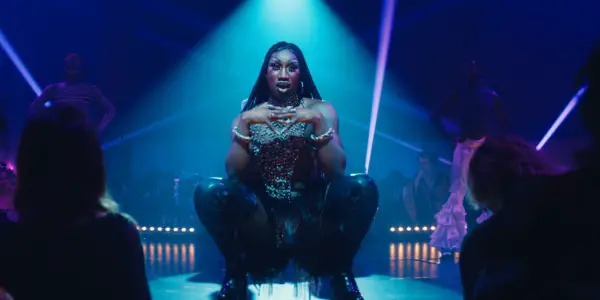 It all started with the 2021 Bafta-nominated short film Femme. Sam H. Freeman and Ng Choon Ping directed and wrote this short film about revenge and violence after a homophobic assault. It was two years later when both directors released Femme, this time not a short but a feature film with the same themes. The movie's poster stated "Seduction is revenge" and it premiered at several film festivals, including Berlinale and New Horizons.
New Horizons Film Festival
I had the opportunity to see it at the New Horizons Film Festival in Wrocław (Poland). I was invited to the program "A Sunday in the Country", a weekend for journalists and film critics from all over Europe, organized by the European Film Academy and the mBank New Horizons IFF. We spent a whole weekend in a cottage by the Bystrzyckie Lake, just outside Wrocław, watching some of the films screened at the festival, commenting on them, and meeting their directors. An incredible experience for a film lover like me, I also stayed a few days in Wrocław and enjoyed the city and the film festival. I was able to see films from all over the world such as Past Lives, Femme, Slow, Club Zero, and La chimera.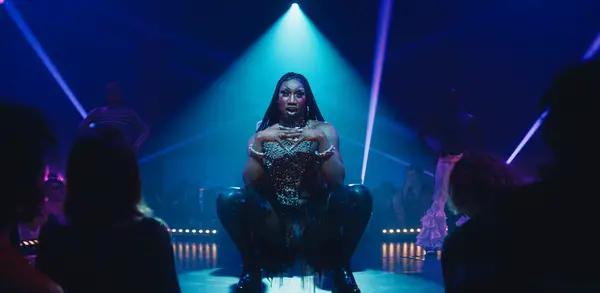 New Horizons has been around since 2001, has a wonderful program, is very well organized (you can see five films a day if you want – one day I watched four!) and brings in films from previous festivals like the Berlinale, Sundance and Cannes. It is definitely worth going since it's organized by a group of people who have a passion for movies from all over the world.
Seduction is revenge
While the quote from the Femme poster may seem a bit commercial and trying to entice audiences to go see the film, it completely describes the theme of the film. Please, don't read on if you want to avoid spoilers! The movie tells us the story of Jules (Nathan Stewart-Jarrett), a drag queen who works in a club in London and who is the target of a horrific homophobic attack, which destroys his life and career. Sometime after that event he meets Preston (George MacKay), one of his attackers, in a gay sauna and starts an intense journey towards revenge.
The destructive power of revenge is a subject that has been treated a lot in the movies. From Kill Bill (Quentin Tarantino) to The Skin I Live In (Pedro Almodóvar) or the more recent Promising Young Woman (Emerald Fennell), it is generally a very interesting theme since it appeals to the most intrinsic part of humanity. In Femme, this subject is an additional character in the story and follows Jules throughout the story. When he meets Preston in the sauna, he decides to approach him and his circle, getting close and satisfying Preston's gay urges while planning his counterattack.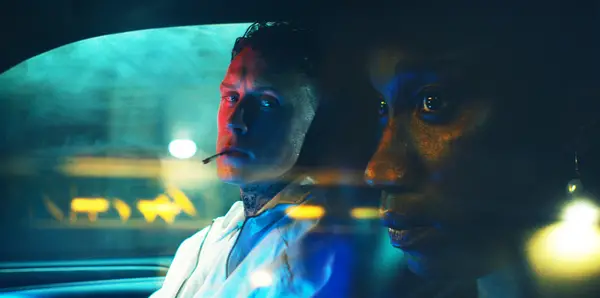 It seems like the typical revenge story we've seen before. However, it's very interesting to see how Jules, a lovely man who is openly gay, gets into a group of dangerous, violent and hateful people like Preston's circle. Femme is revenge adapted to the present day. Just as Promising Young Woman was about a woman's vengeance after the rape of her best friend, Femme is about revenge after a hate-filled and senseless beating, which sadly we have seen reflected in many real cases around the world today.
Increasing tension and chemistry
For me, Nathan Stewart-Jarrett, the actor who brings Jules to life, is a new face that I haven't seen previously and will definitely be keeping track of. He goes from the most sophisticated and proud drag-queen, to a depressed man with post-traumatic stress after the beating, to a smart and meticulous Jules who infiltrates Preston's life. And he performs in all three roles in a compelling and effortless way.
His chemistry with George MacKay, who plays Preston, Jules' attacker, is palpable. Even though Jules knows what Preston has done, there is a great deal of attraction, to the point that even Jules begins to feel some sort of empathy for Preston. The truth is that George MacKay plays a very complicated role. I'm used to seeing him in other types of characters, like the good guy in Captain Fantastic, or the brave English soldier in 1917. Preston is dark, complicated, violent; a man with an unknown past, but one that we sense. A man who tries to hide who he really is through his behavior, the people he surrounds himself with, or the hate-filled tattoos that run down his body.
The tension of the film increases as the characters get to know each other and as the complicity and empathy between them grows. It is true that we never forget Jules' intentions. But, as the film progresses, we doubt whether he will carry them out. The film reaches very high points of tension, especially in one of the final scenes. It is true that the film talks about empathy as well as revenge, about being able to understand your enemies and empathize with them. But, is empathy more important than taking revenge when we have been hurt? Can we leave behind the harm that has been done to us by simply understanding the intentions of the one who has hurt us? There are no simple answers here.
Femme premiered at the Berlin International Film Festival in February 2023 and was also screened at the New Horizons Film Festival in July 2023. It has no release date in US cinemas just yet.
---
Watch Femme
Does content like this matter to you?
---
Become a Member and support film journalism. Unlock access to all of Film Inquiry`s great articles. Join a community of like-minded readers who are passionate about cinema - get access to our private members Network, give back to independent filmmakers, and more.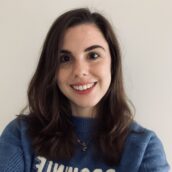 Silvia Mariscal
Freelance writer from Madrid. Silvia is a film and series lover, yogi, tireless traveler, she is addicted to Murakami's books and declares herself number 1 fan of The Beatles. The Wizard of Oz was her favorite film when growing up - she would watch it almost every week on VHS! Her passion for film is palpable and she loves talking and writing about it.