GOOK: A Character Study With A Raw Emotional Power
Gook is an irresistible film that manages to breathe new life into a narrative set within the confines of this particular historical setting.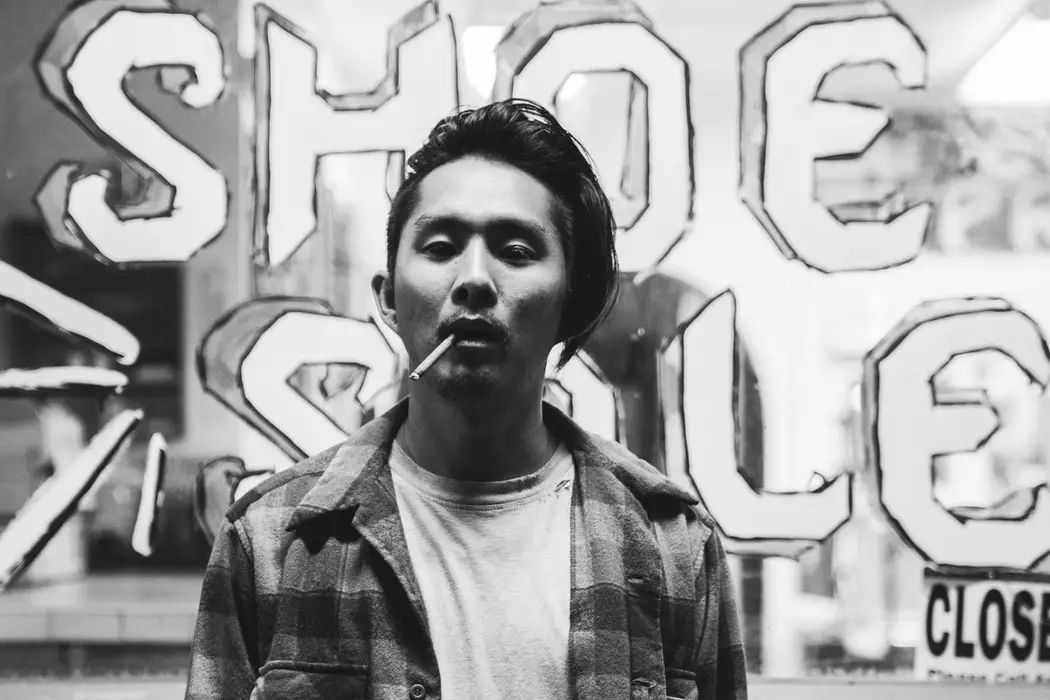 2017 marks the 25th anniversary of the LA Riots – and a shameful reminder that race relations are as ceaselessly hostile in contemporary American society today as they were a quarter of a century earlier. Any narrative feature dealing with the seismic events of April and May 1992 would have to tie itself in knots in order to avoid highlighting how the systematic racism and the corrupt nature of governing forces that caused these events are still major issues worth being angry about today.
Gook, the sophomore feature from writer/director/star Justin Chon, manages to breathe new life in to a narrative set within the confines of this particular historical setting by simply removing any white perspectives to highlight a completely different racial tension simmering through the inner city streets. Although it is on the nose at times when addressing surrounding social events (Rodney King is mentioned within the first few lines of dialogue, for example), the riots are a mere backdrop to a powerful character study, with a raw power that never loosens its grip until the closing credits.
Equal Parts Harrowing and Hilarious
Chon stars as Eli, who alongside his brother Daniel (David So) runs a struggling shoe shop in the LA neighborhood of Paramount. The pair are two months behind on their rent, and in debt to various neighborhood gangs – with threats so commonplace to their existence within the neighborhood, Eli shrugs off being given a black eye and contending with racist graffiti spray painted on his car.
The pair are joined at the store by 11-year-old Kamilla (Simone Baker), who frequently bunks off school to spend time at the store, much to the anger of her older brother Keith (Curtiss Cook Jr), who has a troubled relationship with the two owners – something which seems to be increasingly heading towards a drastic conclusion in the anger-fueled hours following the announcement of the Rodney King verdict.
If this sounds like a sobering, brutal and unflinching look at racism in America, then that couldn't be further from the truth. Although these elements are inherent, Gook operates as a comically foul-mouthed character study for a large portion of its running time, with many of the most emotionally harrowing moments complemented by everything from surrealist comic set pieces to joyously choreographed dance routines.
Due to the beautiful black and white cinematography from Ante Cheng and the action mostly restricted to one in-store setting, this combination of highbrow style and the lowbrow nature of the foul mouthed dialogue makes Kevin Smith's Clerks feel like a unexpected point of comparison.
This comparison doesn't appear to be lost on Chon – in one scene, we are even momentarily introduced to two characters, one an obnoxious loudmouth and the other going by the moniker of "silent", which instantly signals a likeness to Jay and Silent Bob. Despite being an irrelevant interlude, this is a funny wink to the camera – an acknowledgement that he understands the superficial similarities between the two films, even though his effort possesses an intellect and emotional complexity that ensures it is far superior.
Powerful even without the period setting
The emotional heavy lifting is helped in no small part by uniformly superb performances by the entire ensemble. Chon's leading performance may be brimming with anger, yet it's the intimate moments that leave the strongest resonance – the scene where his character explains the origin of the word "Gook" ends with a single line of dialogue that reclaims a racial slur as a point of cultural pride, without overstating the scene's significance.
Chon is frequently outshone by newcomer Simone Baker, one of the most instantly likable child actors to emerge in recent memory, whose preference for a nuclear family over her own provides a tense emotional struggle that overshadows the surrounding riots to become the real emotional and narrative core of Gook. Her character is frequently plunged in to depressing scenarios, acting with the same distress a real 11-year-old would if thrown in to, say, a convenience store where the owner is happy to pull a gun on a child, or a verbal face-off with an older brother who hates her spending so much time with the Asian men he despises.
Curtis Cook Jr, who portrays her older brother Keith, delivers the most outrightly angry performance in Gook – both verbally and physically. His every second on screen is defined by an uncontrollable rage, that makes it the most memorable and impactful performance, if not the strongest in the ensemble.
Although this is a refreshing take on a highly documented socio-political event, the narrative still possesses an inevitability as it marches towards its solemn conclusion. Chon uses this to his advantage, by exploring and deconstructing several inter-character relationships, to show that it isn't just racial tensions so much as several factors, from generational to cultural tensions, that are leading to widespread angst across the wider community.
The central narrative is well developed in its examination of these themes to the extent that I did find myself wondering if the impact would be strengthened further if it was entirely divorced from the context of the LA riots. These themes are addressed in a delicate, subtle manner – whereas the events unfolding in South Central are portrayed with all the subtlety of a brick being thrown through a shop window.
It is hard to argue against the fact that the weakest moments all revolve around on the nose discussions of then-current events, the screenplay equivalent of a Wikipedia skim-read, which are all entirely peripheral to a more intimate story in the foreground. Even if Gook had a contemporary setting, it would still have an identical cumulative effect when it comes to exploring themes and a diverse array of characters –  the only difference is that there probably wouldn't be a period-appropriate dance routine to Hall & Oates Maneater.
Gook: Conclusion
Gook is an impressive sophomore feature from Justin Chon, who may be an even more impressive talent behind the camera than he is in front of it. With appropriately fiery performances from the entire ensemble, the end result is irresistible – equal parts harrowing and hilarious, not to mention thoroughly moving throughout.
What pop culture has offered the most insightful examination of the LA riots? Tell us in the comments below!
Gook is released in the US on August 18, 2017. For all international release dates, see here.
---
Opinions expressed in our articles are those of the authors and not of the Film Inquiry magazine.