SXSW Review: HALF THE PICTURE: Death By A Thousand Cuts For Hollywood Misogyny
Amy Adrion's must-see documentary HALF THE PICTURE features many prominent women filmmakers who open up about their experiences with discrimination in Hollywood.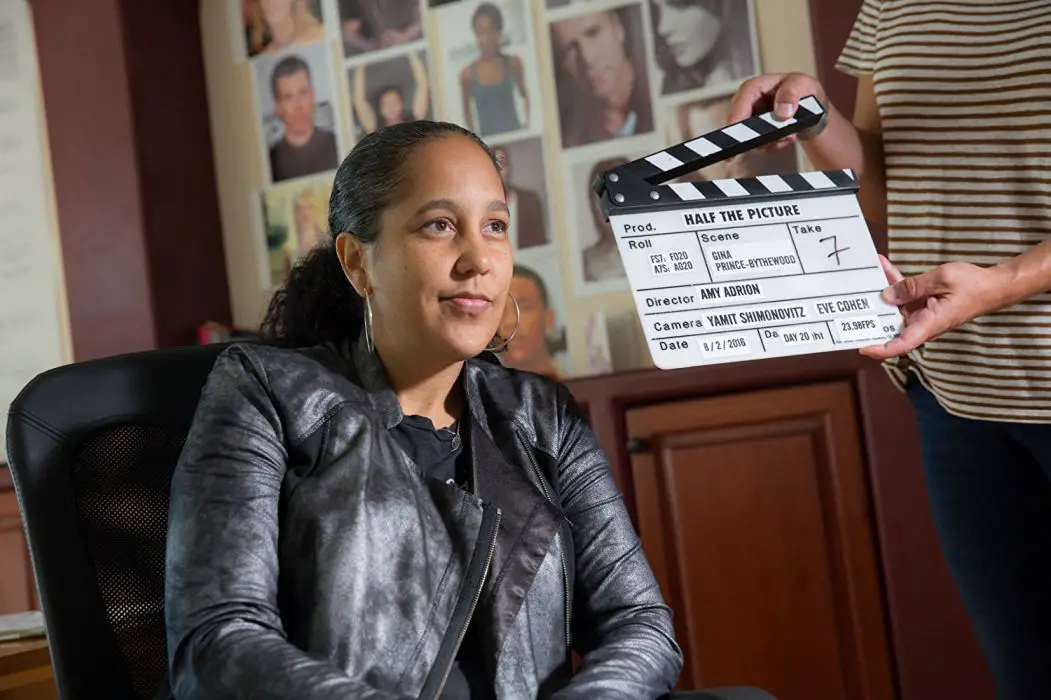 Women directors are discriminated against. Hollywood denies them work and doesn't finance them, and the stats of women working in Hollywood are grim. The women are fed up and have been trying to fight this problem for decades. Yet, things don't seem to be improving; in 2018, the number of women directing for the studios has dropped even further.
However, it looks like change is imminent, what with the furor around the #MeToo movement, the women activists clamoring for change and the EEOC investigation into systemic discrimination against women in Hollywood. Although Half The Picture was already being worked on two years ago, it couldn't be better timing for this film to come to the festival circuit in 2018, adding to the already feverish pitch.
Women Filmmakers In Front Of The Camera
Half The Picture features a great number of prolific female filmmakers: Ava DuVernay, Mary Harron, Penelope Spheeris, Tina Mabry, Catherine Hardwicke, Jamie Babbit, Brenda Chapman, Kasi Lemmons, Patricia Cardoso, Rachel Feldman, Sam Taylor-Johnson, Miranda July, Lena Dunham, and so on. All of them have years, if not decades of experience directing, producing, and acting.
The film is largely a talking head-style doc, cutting between the women talking about their experiences, archival footage, and clips from the women's films. Adrion and her crew are frequently shown, too, emphasizing on their mostly women crew. We see Adrion, who speaks with the filmmakers, always empathetic. We see the highly pregnant DP Cat Deakins, as well as DP Soraya Sélène, and stills photographer Ashly Covington. According to Adrion, this was purposeful; they wanted to show their women crew, that this is a film made about women, by women.
Who Needs Movies Anyway?
The women talk about their struggles in Hollywood, but what shines through in particular is their love of filmmaking. Each of them professes their dedication to the craft and their love for it, despite the constant struggle they face.
The most hilarious is Penelope Spheeris – director of Wayne's World and The Little Rascals. Still an anarchist punk rocker at heart, she spares no one, in particular not the men of Saturday Night Live. She has pretty much given up on making films; according to her, "who needs movies anyway?", and now builds houses. She still gets to order men around and gets a finished product afterwards that no one is "dicking around with". Hilarious, but also very poignant.
There's no denying the similarities in the filmmakers' stories. Tina Mabry, director of Mississipi Damned and TV shows like Insecure and Queen Sugar, was present for the screening and participated in the Q&A after. She said that before, she felt very alone in her experiences, but now that women are coming together and talking about their experiences, she feels stronger and more positive about the future.
Mothers and Critics
The documentary leaves no stone unturned. It touches upon combining filmmaking and motherhood – many of the women believe that mothers have been erased from Hollywood film and that this contributes to a lack of empathy towards mothers. They feel that mothers in particular are suited for filmmaking; after all, you're pretty much herding a group of people.
The documentary also highlights the issue of inequality in film journalism; Rotten Tomatoes' recognized critics are largely white men (73%). Consistently, over the years, they have rated films by women much lower than films by men. They don't seem to appreciate stories told by women; some of the directors quote terms that are frequently used to describe their stories, like "annoying", or "quirky", some stating that the critics destroyed their chances.
This in particular resonated with me – I've always considered the inequality in film journalism a big problem as well, and am happy that Film Inquiry is at least contributing to changing those numbers of Rotten Tomatoes.
Maria Giese is perhaps the most striking subject in this film: Giese sacrificed her directing career for this cause. She essentially banded the women directors together – since there was no change coming from within Hollywood, she decided to take the problem to the federal level. Because of her plea, the ACLU took on the case and has convinced the EEOC (who initially didn't want anything to do with it) to investigate the systemic discrimination in Hollywood.
Half The Picture: Conclusion
The EEOC has interviewed many women directors, and continues to investigate the problem. They are currently in settlement negotiations with large production companies and the studios. The hope is that the fear of losing money will make them reconsider hiring women. It's sad that that's what's necessary, but if that can finally make them see reason, I'd say it's a success.
After the panel, someone asked the question, how can we make this problem more visible for men, how can we bridge this divide? Adrion's husband and fellow producer of Half The Picture, David Harris answered that he feels like Half The Picture contributes to making as many people aware of the problem as possible. They will see Half The Picture, or hear about the issue in the news through the #MeToo movement or articles about discrimination against women directors. Hollywood misogyny will die a death by a thousand cuts, and Half The Picture is one of these cuts.
This is an inspiring, important documentary that should be seen by as many people as possible, particularly by those not aware of the problems women face in Hollywood. I hope it finds its audience, and won't end up just preaching to the choir. Thankfully, Gravitas Ventures has already picked up the film for distribution, and is bringing the film to a wider audience later this year.
Half The Picture had its world premiere at Sundance 2018, and is currently screening at SXSW. The film will get theatrical release in June and will become available on VOD and Digital HD on July 10.
---
Opinions expressed in our articles are those of the authors and not of the Film Inquiry magazine.