"We're Still In This Dire Situation." Interview With Tema Staig Of Women In Media
We sat down with Tema Staig, the woman behind Women In Media, who has been pushing for the acknowledgement and hiring of women in the film industry.
You may have seen Women In Media around if you're active on Twitter – @WomennMedia has over 80K followers and tweets continuously, promoting women in film, but also the awareness of the lack of women in film – in front of and behind the camera. Women In Media, founded in 2014, is largely a networking group for women in the film industry, and it's their goal to connect the women with the right people in the industry. They are actively trying to make it easier for the studios and independent filmmakers to find and hire women. Moreover, they also host regular networking events and support a number of women-focused screenings and film festivals such as Seeking Our Story, Etheria Film Night, and Bluestocking Film Festival.
The woman behind Women In Media is Tema Staig. Tema Staig is a production designer and has worked on films, commercials and music videos – she also teaches production design at the Los Angeles City College. She also recently ventured into directing, completing a short spot for someone who is running for LA Community College District Board.
I've been lucky enough to befriend Tema over the past year and a half. Last week, we "met up" through Skype to talk about Women In Media – and that turned into a 1.5 hour long chat.
A Quick History of Women In Media
A few years ago, while working at LA Film School, Tema was contacted by one of the women who ran a little group, Women In Film. The woman was soon leaving LA Film School, and she needed some help organising an event. Tema helped her out, and had tons of ideas for what they could do next – networking events, screenings, awards – which led to her taking over, and eventually changing the name to Women In Film to Women In Media to be more inclusive to students at other departments of the school, as well.
Tema saw a real need for women to be included and promoted more at the school. She saw a lot of bullying of women, sexist comments would be casually inserted into conversations among students, and it frustrated her. There was no real support for women at the school, so it became her purpose to offer support and networking and an opportunity to make friends and lasting working relationships through Women In Media. At the events she would keep track of everyone's contact information through a contact sheet and would share this with everyone so that they could get in touch with each other afterwards.
Seeking Our Story Screening Series
"Women have always been part of the film industry, to varying degrees, and that history has been deleted. I think that's criminal. I think it's horrible that women have been brushed under the rug. If you don't know there's such a rich history of women filmmakers, you just think that you're a pioneer, that you're starting from scratch. When you realise, that oh, we do have a rich history of women in film, you don't feel so alone."
This was the main reason for Tema to start working with Samantha Shada of Seeking Our Story. With Seeking Our Story, Women In Media has been screening historical films by women directors. These are usually films that are hard to get hold of. Before they started doing this, there were little to no screenings of female-directed (historical) films in LA.
Obviously, it's a lot of work to organise these monthly or bi-monthly screenings for Tema and Samantha, who still organise these events themselves, so they decided to make sure to make themselves obsolete. Tema said: "people will be so used to seeing or hearing about historical films by women directors that we have done such a good job that we're out of a job". She feels that this is already beginning to happen – the UCLA has since started to screen and preserve films by women directors. She hopes more other theaters to follow, and that just as a matter of course, it will become normal to include women directors on classic film screenings.
More Women Should Be Hired On Film Crews
"There's a lot of things that we need to fix in the film industry. I don't believe we will have real change in the industry, we will not have parity and equality until we get more women in the crew. The feminist film movement, for the last 30-40 years, had a top-down approach – that if we only get more producers and directors and actors, and writers, in time, it will trickle down, that they will hire more women. That' not happening. It's not. We're still in this dire situation. My belief is that if you push from the bottom up, as well from the top down, we will achieve quality and have better stories. By having just one type of person on set, you reinforce the same kind of story we see over and over again. If you're around other people who are and look different, you get more comfortable with other stories."
Tema strongly believes in the power of film and how, by filming and distributing more diverse stories, that people will learn to understand each other better, and fear each other less, which is so vital in the current political climate in the world. For instance, through film, people have long been taught that women are inherently untrustworthy. She said: "we're only getting the straight white male narrative which suggests that women are not trustworthy, or has no agency, or any life outside of her husband – this has translated to people being less likely to trust women. That's why people have such a hard time with Hillary Clinton."
Even after long, successful careers, women often need to prove themselves three times over before people believe that they are capable professionals, or they will say that only the team behind her are the ones who made her successful. "This is the narrative we inhale, every day all day, and as long as we continue this narrative, people will not trust women to be talented, to advance, we're always going to be treated as less, that we can't control our own bodies, that we're incapable of so many things." She feels it is vital to see women in technical roles, on set, hauling cables, pulling focus, doing the things the guys do, in order to be taken seriously.
The Crew List: One Step Towards More Inclusive Hiring
Now, years after Women In Media's conception, it's grown to a networking group with a reach that is growing bigger and bigger, and the contact sheet she once created for the group at the LA Film School has seen a reimagination – Tema recently created the "Crew List", to help people who are looking to hire more women (preferably 50%!) to actually find them.
In her own words (from an article she wrote for Women and Hollywood):
"Even though I maintain tons of contacts, a Facebook group, and multiple contact sheets of women crew members, I found it frustrating to find female crew at the lighting speed needed in production. I needed something easy, organized, and sortable, so I put together a Google doc with tabs for 20 crew departments and started inviting female filmmakers to sign up. Within a week, hundreds of women added their information to our document."
One woman told her that when she put her name on the list, the next day she was called and was working, and Tema herself has used the list to find people to work with on her spot.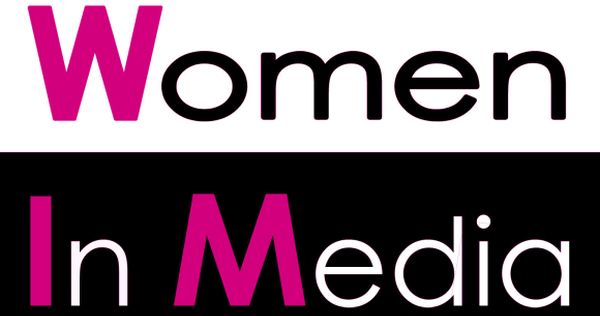 Filmmakers are warmly invited to sign their names on the crew list. Female filmmakers, for obvious reasons, are encouraged to sign up, but men who would like to hire more inclusively are invited as well. Tema says that many men she has spoken with to express to her that they want more women on their crews but don't know where to go to find them; they feel a crew with more women is more pleasant, more comfortable, less of an aggressive environment, and women work hard (they have something to "prove", after all). She would also love for more people outside of LA to sign up – in the US or internationally!
You can find the complete Crew List here.
The guidelines: The Women In Media Crew List s a Google doc for women crew and people who want to hire them. There are tabs for each department, 20 in all – so please scroll across at the bottom.  The top row is frozen, so scroll up and down to see the list. It helps to have a Gmail account.
Women must populate the information themselves. Once they are on, they may invite other women, using the editing privileges setting. They must accept and populate it themselves. We want to be sure the information is 1) accurate  2) included with their full consent/participation. Please invite men who believe in fairness in the crew and want to hire more women.  They may be invited to view, not edit.
Do you want to be included? Signing up is easy. Send an email to WomenNMedia@gmail.com with a request to join the Crew List.
#AltOscarParty: Boycotting The Oscars Until They Are More Inclusive
Since 2009, when Kathryn Bigelow was the first woman to win the Oscar for Best Director, no woman has been nominated. This year, like last year, Tema is hosting #AltOscarParty with Women In Media; the Academy refuses to acknowledge and nominate women.
Often, people will say there are no women to nominate. Tema states, if there are no women to nominate for studio films, the studio people, most of them Academy members, have to hire more women. Their films should also get the budget for advertising or schedules so they can be Oscar contenders. "They need to do better – there is plenty of talent out there and they are leaving money on the table. Films by and about women – they actually do quite well." Then her husband joked, in the background, that they were only making money because they only need to pay women 60 cent on the dollar! We laughed – "so the margins are very good, apparently!" We agreed it's a woman's prerogative to make her money.
Tema believes Cheryl Boone Isaacs, Academy president, is doing a great job, trying very hard to bring the Academy into the 21st century, to include more women and people of colour. Still, the numbers are too low. It's incredibly important to nominate women to be included in the main Oscars outside of Best Actress – name recognition is incredibly important in the film industry, and getting an Oscar nomination helps enormously to achieve that recognition.
#AltOscarParty is Women In Media's call for a boycot – Women In Media invites everyone who believes more women should be included by the Academy to skip the ceremony on the 26th of February. Instead, have a nice dinner, have some drinks, and watch movies directed and created by women. You can join the conversation by using the #AltOscarParty hashtag on Twitter.
Some films Tema suggests to watch on the 26th: The Fits, Raw, The Babadook, A United Kingdom, Queen of Katwe, Belle, 13th, Dance, Girl, Dance, Cleo 5 – 7, anything by Kathryn Bigelow, especially:  The Hurt Locker, Point Break (original) and Near Dark. American Psycho, Love and Basketball, Punisher: War Zone, Madchen in Uniform, The Piano, The Adventures of Prince Achmed, Fast Times at Ridgemont High, Clueless, Deep Impact, The Love Witch, Monsoon Wedding, Bend it Like Beckham, An Education, Things We Lost In the Fire, Fat Girl, Big, Winter's Bone, A League of Their Own, Thirteen, Dudes, Wayne's World, Titus, Boys Don't Cry, The Whale Rider, The Kids are All Right, Laurel Canyon, Lost in Translation, Selma, Desert Hearts, The Hitch-Hiker, I Shot Andy Warhol, The Wild Party (silent or talkie), Girlfight, The Invitation, Eve's Bayou, American Honey, Ratcatcher, Morvern Callar, Valley Girl, and if you have the stomach for it…. Triumph of the Will and Olympia.
There's something of every genre and era there, so everyone should find something to their liking.
---
All in all, it was a pleasure talking with Tema, and I continue to follow Women In Media and what they do with great interest. I hope you will too – you can find Women In Media on Twitter, and find more information on their website, WomennMedia.com.
---
Opinions expressed in our articles are those of the authors and not of the Film Inquiry magazine.