London Film Festival 2021, The Final Days: KING RICHARD, LITTLE PALESTINE, LAMB & MOTHERING SUNDAY
Another year over, as John Lennon said. In relation to something completely different, sure. Anyway, as this year's BFI London Film Festival draws to a close, we bring you our final report of the films from the closing days.
King Richard (Reinaldo Marcus Green)
Paddy Wilson: Not another adaptation of the niece-and-nephew killing English king, Reinaldo Marcus Green's King Richard is the story of Richard Williams (Will Smith), father and initial orchestrator of tennis champions Venus and Serena. Culminating in Venus' 1994 second professional game against then-World No. 1 Arantxa Sánchez Vicario, it's both a biopic-by-stealth of the Williams Sisters origins, and of their flawed but extraordinary father.
We see none of Richard's youth, the film focusing on a few years in Venus and Serena's late childhood – but we hear about it. Through Richard's recounting of his own childhood, we see why he acts as he does with his family. We hear of the racism he endured as a child and young man. It's a portrayal that's generous and sympathetic to Richard, which, while showing his flaws, always characterises him as a loving father, in contrast to many of the other demanding-but-loveless tennis parents.
And he's brought to life by Smith, who hasn't been this good since The Pursuit of Happiness. He's funny and ferocious and his holding-back-the-tears emotion remains unrivaled. Young Venus (Saniyya Sidney) and Serena (Demi Singleton) smash aces, too.
Due to the sisters' success, however – and Richard's success in getting them there – the obstacles at times feel light and easy to overcome. There are bad lads at the tennis court who hit on his 16-year-old daughter and beat Richard up. Richard's decision to remove Venus from the junior tournaments so that she can enjoy her childhood is portrayed as a potential breaking point with Venus, though this never threatens to have any real consequences.
Race is another obstacle which is raised surprisingly often, no doubt thanks in part to an African-American director at the helm. Such has been the Williams' sisters dominance, my ignorance of the overwhelming whiteness of the sport and therefore likely discrimination in the pre-Williams era (and perhaps still today) was laid bare. Some of the film's most moving moments come when discussing this real obstacle, as Richard rightly sees how Venus and Serena will come to represent and inspire Black girls and boys across America.
A championship-winning performance from Smith, King Richard is an entertaining and moving sports drama. All the better that it's based on a true story.
Little Palestine: Diary of a Siege (Abdallah Al-Khatib)
Faisal Al-Jadir: In Damascus, Syria, the area known as Yarmouk Camp is home to the largest number of displaced Palestinians in the world, who were largely provided for by the Syrian people for some time. From 2013 to 2015 (after the Arab Spring), however, the Syrian government (under Bashar Al Assad's regime), cut them off from the rest of the world and lay siege to the area. With the roads blocked, and shelling a common occurrence, the refugees were denied food, water, electricity and numerous resources, leaving them dependent on humanitarian efforts.
During those years, filmmaker Abdallah Al-Khatib would document the experience, while his mother, Umm Mahmoud, would care for the elderly and the sick.
Little Palestine: Diary of a Siege may paint an even bleaker picture of the world beyond the footage captured. It is most certainly implied that very few efforts are undertaken to help the destitute not only survive, but exist as a people (this message is more urgent after the horrifying events of Sheikh Jarrah in 2021). But this isn't a PSA disguised as a documentary. This is meant to show us all how resilient people can be when they have nothing. Ethnic cleansing may be a threat, but that won't stop them from fighting.
Amidst scenes of residents carrying out the dead (who suffered from malnourishment and a lack of medicine) from shabby, wrecked structures, there are heart-warming moments of people singing, playing piano in the streets, and having communal gatherings. It's their home, one that inhabits the Palestinian spirit.
With every act of martyrdom, the community grows more desperate, and yet, so much stronger. It's quite telling when Khatib asks one particular child what they dream of now. The answer is "Bread".
This is a harrowing, poignant documentary that not only pleads for the existence of Palestinian identity but that even a microcosm is enough to hope for a better future.
Lamb (Valdimar Jóhannsson)
Faisal Al-Jadir: Somewhere in Iceland, an unseen, unstoppable being makes its way through the foggy, snow-laden landscape into a barn where sheep dwell. Sometime later, farmers Maria (Noomi Rapace) and her husband Ingvar (Hilmir Snær) discover that a newborn lamb sports unusual features. Most notably… it is part human. Surprising for the couple, sure, but they decide to raise the child as their own, filling a void they've endured for so long.
There are a number of strange forces at play in Valdimar Jóhannsson's ambitious Lamb. From the opening, it is made painfully obvious that it will play like a horror fairytale. As we get further into the proceedings, however, it shifts between dark, psychological drama and the ambiguous tone that accompanied the infamous absurdist parables of the Coen Brothers.
All of that, but with a little lamb walking around, dressed like a human child. Make no mistake, this is an adult fairy tale, though not in the vein of Guillermo Del Toro narratives. Its significance lies in the farmers' location.
Emphasised by Eli Arenson's rich cinematography, the farming couple and their estates are dwarfed by the majestic mountain range, misty to the eyes, and oozing mystery. It becomes apparent over the course of the film, that there is something ancient about this location, dating back to centuries, or perhaps millennia past. This makes the farmers and their little world not only insignificant compared to the vastness of this universe… but also intruders.
What really transpires is a haunting journey into how much our desires both confuse us and corrupt us, forgetting that the world outside our domain is a cold and unforgiving one, filled with indifference to our plight.
With stunning performances, convincing visual effects, and an eerie and ominous sound design, Lamb is an outstanding piece of filmmaking that makes us question where we belong and how entitled we are to claim anything as our own.
Mothering Sunday (Eva Husson)
Paddy Wilson: Based on Graham Swift's novel of the same name, Mothering Sunday follows a writer's recollections of her time as a maid in the aftermath of World War One over one day of her secret relationship with a son of the wealthy Sheringham family, Paul (Josh O'Connor).
Split into three time zones, with the writer Jane as an old lady (Glenda Jackson), as a young woman as a maid, and when becoming a writer (Odessa Young), writer Alice Birch and director Eva Husson amp up the dreamy ruminations of memory. We linger in close-ups on mouths and eyes, portraying the details of nostalgia-seared memories rather than any attempt at objective reality.
The grief of those left behind after the war is well evoked. Colin Firth and Olivia Colman, the bereaved husband, and wife for whom Jane works express this grief in opposing ways, and in turn in sweet and standoffish performances. Such a pairing can hardly go wrong. Australian actress Young portrays clear growth and distinction between Jane as a maid and as a writer alongside her first lover, Paul Sheringham, and second lover Donald (Ṣọpẹ Dìrísù). There's an excessive amount of nudity, I think gratuitously so. Jackson meanwhile, who only gets to do a Vanessa Redgrave in Atonement-lite, is underused as a narrative bookend.
The main issue is the weight of the story. It's too light. We flit back and forth between time zones, but this structure acts as padding to give the illusion of something fuller, but it doesn't quite work. Its climax is easy to read before it comes, and offering no surprises or jolts, plays through its final act with a sense of obligation rather than enjoyment.
Though evocative of grief and the nostalgia of memory, visually elegant and with good performances, these qualities can't overcome the story's slightness.
That wraps up this year's coverage of the London Film Festival! Until next year!
Does content like this matter to you?
---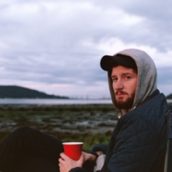 Paddy Wilson
All I know is that Oscar Isaac would make a great Heathcliff.