NOSTALGIA: Looking For A Chance To Be Remembered
Loaded with a star-studded cast, Nostalgia is an emotional trip down memory lane. It's a poetic, yet melancholy look into the transitions of life and how it affects those around us.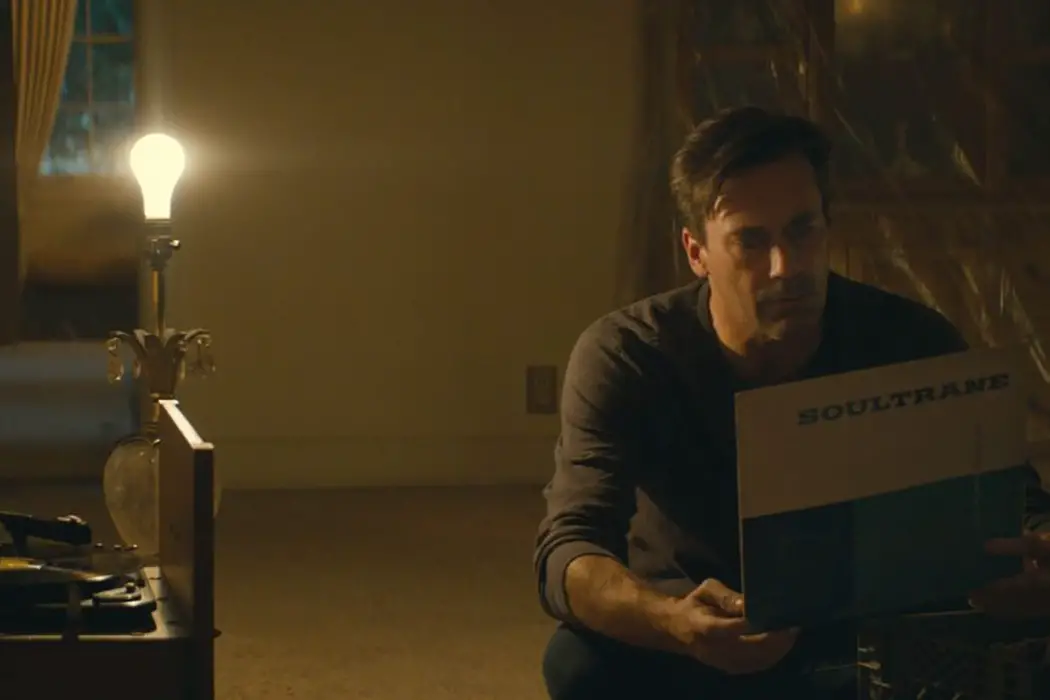 Think about the commonplace items resting in your home – perhaps a table, an old photograph, or some jewelry. Do they mean anything to you? When changes come into your life, what will happen to those items? Will you transport them to the next destination, store them away, or simply throw them away? Never into material possessions, I do have a few belongings that have sentimental value to me. In my tiny bedroom I can name a shoebox of mementos, a personalized autograph from my favorite actor, and a carved wooden fish from the Bahamas. Each item I have represents positive memories in my life. They evoke a sense of nostalgia.
According to Miriam-Webster, the definition of nostalgia is: a wistful or excessively sentimental yearning for return to or of some past period or irrecoverable condition.
Nostalgia – the film is a series of vignettes centered around simple objects that define our lives. It's a poetic, yet melancholy look into the transitions of life and how it affects those around us. Loaded with a star-studded cast Nostalgia is an emotional trip down memory lane. It's heavy on the existential subjects we're often too afraid to think about. Director and writer Mark Pellington (along with writer Alex Ross Perry) have created a film that is beautiful, yet painful at the same time.
More of a Visual Poem than a Story
What works in Nostalgia's favor as well as its detriment is the extensive amount of monologues throughout the film. The film itself is called Nostalgia, so it isn't a surprise that the dialogue is centered around memories and pure emotion. Similar to the film For Colored Girls, the characters speak poetically at pivotal points. This seems to be intentional. Much of the dialogue is not natural, but intended to be profound and illicit an emotional response from viewers. Depending on your take, the monologues can seem thought-provoking and eloquent, but at the same time, they can be viewed as out of place. While the film provides some food for thought, some parts of the film are certainly difficult to remember.
What else certainly works in Nostalgia's favor is the cinematography (Matt Sakatani Roe). It places an emphasis on the characters' environments, and the objects they pine over such as photographs, jewelry, and other commonplace items. Nostalgia's opening shot is a closeup of a waitress's necklace and ring. Daniel (not yet revealed) asks her about her jewelry. Throughout the film, there are many shots like this.
It ties into the idea that the characters' identities are intertwined with the objects they possess. After the fire, the most valuable things Helen owns are her husband's baseball and some vintage jewelry that she carries in a blue case. We see her constantly staring at the items, trying to figure out her identity, since most of it was destroyed in the fire. After the passing of another character, there are various shots of her photographs, her empty bedroom, and small tokens of her existence such as a flash drive and a backpack.
Only Scratching the Surface of Characters
In each vignette, Nostalgia focuses on characters and their attachment (or lack of) to material items. At the beginning of each story, we're introduced to a new character that is somehow connected to the other.
Nostalgia begins with a claims adjuster named Daniel (John Ortiz). Daniel's job is to travel to clients' homes after a loss and assess the amount of damage for an insurance claim. During a day of work, John comes across Helen (Ellen Burstyn), a woman who has recently lost her home in a fire. With the few items she has salvaged, she recovers a highly valuable baseball maintained in her family for generations. Helen travels to Las Vegas and visits a highly reputable appraiser named Will (Jon Hamm). Will then travels back home to visit his sister Donna (Catherine Keener) in order to help her clean out their parents' empty home. There are a host of many other characters that make brief appearances in each vignette.
Nostalgia is overflowing with star power, but I wish everyone could have been utilized better. There are appearances by the likes of Amber Tamblyn, Patton Oswalt, Bruce Dern, and Nick Offerman, but their time is fleeting. Nostalgia doesn't even seem like the same film at points. The tone changes from vignette to vignette, and characters exit before we can even get a chance to truly care about them.
Nostalgia Leaves You Thinking About Simpler Times
While Nostalgia wasn't a bad film, it is one of those rare films that after the screening, I needed to do something immediately after. I wanted to ease my mind from what it made me think about. Nostalgia is a film that you don't watch to escape life's problems, it's a film that you watch (or try not to watch) to remind you of them.
Did Nostalgia make you think of anything that's sentimental to you? How did you feel after the film was over?
Nostalgia had a limited release in the US beginning February 23rd, 2018.
---
Opinions expressed in our articles are those of the authors and not of the Film Inquiry magazine.