ONE MORE TIME: The Ups & Downs Of Fame And Family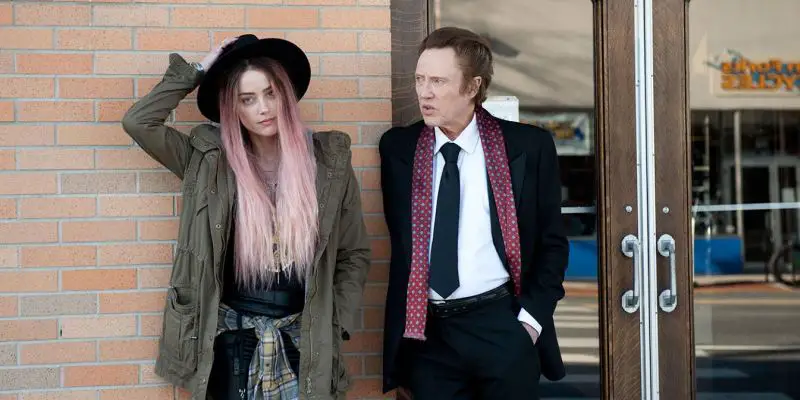 A subtle yet intriguing glimpse at family built on celebrity, One More Time spins a much darker story into a lighthearted drama. Indie earmarks set the tone of the film, as the dialogue-driven character study deftly navigates each family member's individual flaws while also allowing for a lasting bond with the audience. Pepper in the oddball charm of its male star alongside a borderline Gen X female protagonist, and the foundation is set for a well-crafted, yet easy-on-the-emotions watch.
Dinner With The Family
From minute one, director Robert Edwards makes sure we know our players, beginning with a "day in the life" of angsty pink-haired Jude (Amber Heard), a talented singer/songwriter who lives in the shadow of her formerly successful father Paul Lombard (Christopher Walken), a self-adulating crooner in the twilight of his career. Sabotaging any fame she could have garnered by masking fear through sarcasm, the now thirty-year-old is forced to swallow her pride and move back in with her dad.
With the structure of a stage play, Paul's house becomes the common ground in which the supporting characters begin to peel away the layers of who they represent to the story, dinner conversations being some of the most telling scenes.
Utilizing a technique used heavily by auteurs such as Steven Spielberg in his early work, Edwards establishes each family member by overlaying several discussions while the group breaks bread. What begins as simple squabbles evolve into caddy arguments, which effectively shape the cast and their motivations. Paul sits at the head of the table reminiscing about his past, those he has known, and accolades achieved; immediately spurring eye-rolling counters from Jude.
Quick to earn the approval of her father, obsessively over-achieving older daughter Corrine (Kelli Garner) instinctively combats Jude's snark while navigating her smart phone incessantly. Like a crescendoing chorus, the garrulous back and forth works well to establish everyone's idiosyncrasies in a realistically humorous way, without singling out any major character as the hero or the heel.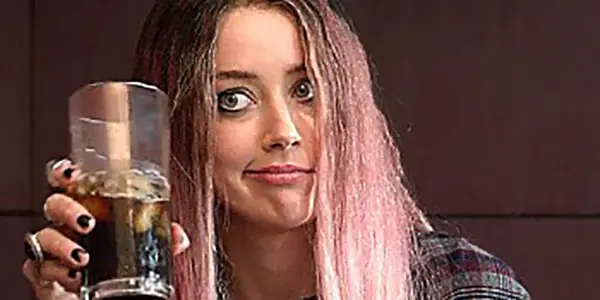 Walken's engaging portrayal of Paul brings a desperate optimism to what could have been a one note character. Balanced beautifully by Jude's negative stance on her own career foibles, Robert Edwards, who also penned the screenplay, does well to keep the tension without tarnishing the loving bond these characters are too proud to outwardly show one another.
That same balance can be found in the non-blood members of this clan in the form of Lucille (Ann Magnuson), Paul's latest doting fan turned wife, and Tim (Hamish Linklater), Corrine's nice guy husband, as well as Allen (Oliver Platt), Paul's manger and closest family friend. Their importance to the narrative shines through in the last act when deeper conflicts spawn from their presence.
A family of means, though residing in the lower end of the affluent Hamptons, the familial conflicts stem from issues befallen of even the most humble of households. Sympathetic of the human condition, the film speaks to a broad spectrum of relatable issues, making the characters empathetic and potent.
When I Live My Life Over Again
If one had to select a moment which defined the emotions of the family as a whole, it would be the duet sung by Paul and Jude. What begins as a Norman Rockwell image of family and friends gathered around a piano soon morphs into a pseudo-therapy session for the audience. Sweetly convinced into performing with her dad, Jude warms up to him through a common love of music.
Enter the impactful tonal shift as Paul overshadows Jude's singing as he plays to the crowd. It is here that one realizes Paul's need to be in the spotlight once more, Jude's broken confidence because of who her dad is, and Corrine's jealousy of Jude's connection to Paul through music. It is a defining moment handled with a soft touch so as to not derail the compassion built for them earlier.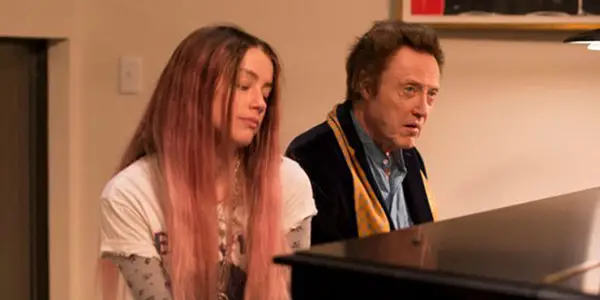 Aside from the family as a whole, the film digs through the lives of the less prominent characters, drawing upon their fears and flaws, which help steer the overall narrative. An example of this can be found with the seemingly underwritten Lucille, who for much of the film plays like the agreeable trophy wife. Not to mention Tim, a square peg amongst the dysfunctional round holes of his co-stars. Unassuming and forgettable, these role dupes allow for solid pay-off in the third act, which glues the story together with the ideal of family cohesion during stressful times.
Not a stretch in storytelling technique, the film is an easy watch as it never treads down a hurtful path with its character interactions. The feelings portrayed play as relatable and not out of the realm of possibility even with the fame built on the father's name. In another creator's hands this could have been a very different tale to be told.
Conclusion
When one tackles celebrity in film these days, the themes of decadence and selfishness tend to be in the forefront of any issue the characters are forced to overcome. One More Time never plays that tune. A catalyst for events, sure, though these characters never knew any other way of living other than famously, allowing the focus to stay on strain they put on one another rather than the toll the industry might have had.
A family drama with a clever setup, One More Time, although not a ground-breaking film, is charming throughout. A top-notch cast, strong writing and competent filmmaking make for a pleasurable 98 minutes of indie storytelling.
[highlighted_p boxed="false" center="false"]Family and drama can go hand in hand. What films about family have made significant impact in your opinion? Join the discussion. 
One More Time will be in theaters and on demand on April 8 in the U.S. International release dates are currently unknown.
Does content like this matter to you?
---
Become a Member and support film journalism. Unlock access to all of Film Inquiry`s great articles. Join a community of like-minded readers who are passionate about cinema - get access to our private members Network, give back to independent filmmakers, and more.
Adam Mock
Spent most of my life watching and discussing movies. Writing is a way to keeping the conversation going with the rest of the world.