Profile: Audrey Hepburn
Audrey Hepburn was one of the biggest icons Hollywood has known - here we guide you through her career, and highlight some of her best films.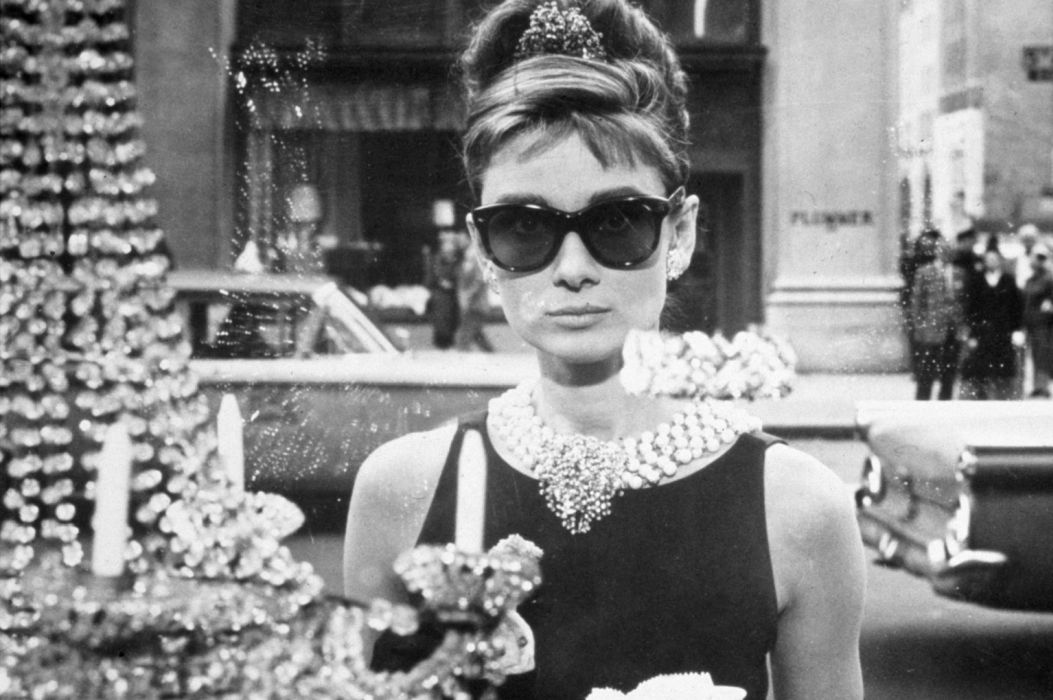 Perhaps no other classic Hollywood figure has been catapulted into mythical status as quickly as Audrey Hepburn. The British actress only starred in about 27 films, but her cinematic footprint still reverberates throughout the industry today. During her career, Hepburn managed to enchant the hearts and minds of film fans and critics alike. So, it's no surprise that she's one of the most celebrated and recognizable movie figures of all time.
It's been well documented that Hepburn was a of beacon of charm and compassionate wherever she went. She's always been gracious when reminiscing over her storied career and never really let it define her. When she was alive, instead of boasting of what her legacy could be, she channeled that energy into other areas of her life that were important. Whether it be going into a semi- retirement in the late sixties to raise her children, or going on humanitarian missions on behalf of UNICEF, she was eternally humble.
That's the appeal of Audrey Hepburn. In an era that reveled in its lavishness and excess, she was one of the few actresses who didn't let the bright lights of Hollywood's 'Golden Age' blind her permanently.
Early Life and Experiences During WWII
On May 4th 1929, Edda 'Audrey' Kathleen van Heemstra Ruston was born in Ixelles, a small municipality located in Brussels, Belgium to parents Joseph Victor Anthony Ruston and Ella van Heemstra. Wanting to make his name sound more 'aristocratic,' Audrey's father thought it be appropriate to double barrel his last name to 'Ruston-Hepburn.' He accidentally assumed that he was a descendant of James Hepburn, the third husband of Mary, Queen of Scots – thus subsequently giving his daughter her future stage name.
Audrey Hepburn's early childhood was one of privilege and reclusiveness. During her adolescence, she learned how to speak five languages – this was because her father would continually uproot the family, taking them wherever he needed to be for his job, forcing a young Audrey to adapt rather quickly. Unfortunately in 1935, just six years after her birth, Hepburn's father abandoned his family. She would later describe that part of her existence as the "first big blow I had as a child."
Hepburn's parents would divorce in 1938, leaving Hepburn and her mother to re locate to Kent, South East England, where she would continue her academic studies at small school located in Elham. In 1939, Britain declared war on Germany, and with the panic of imminent war brewing, Hepburn's mother sent her daughter to the Arnhem Conservatory located in the then wartime neutral country – The Netherlands. While she was studying ballet during the last year of her residency, Germany invaded The Netherlands.
The occupation was a very difficult time period for her family to get through. Hepburn would later say that her family would've "shot themselves" if they knew the Nazi reign would last as long as it did. To fight back against this oppressive regime, Hepburn lent her talents to the Dutch resistance, where she would covertly deliver messages and packages while trying her best to keep morale high by performing impromptu ballet dances.
By 1944, the living conditions at Arnhem were atrocious – the Germans obstructed the Dutch resupply route thereby causing most of the residents living there to find alternate ways of feeding themselves. Because of this, Hepburn was malnourished and developed acute anemia among other ailments. Finally, on May 1945 the Allies liberated The Netherlands heroically restoring order to a country that desperately needed it.
Early Acting Roles
After being liberated, Hepburn and her mother moved to Amsterdam where she continued her ballet studies under the tutelage of Olga Tarassova and Sonia Gaskell, a well known and revered Dutch ballet instructor. During this time Hepburn took a few small modeling jobs and finally made her film debut in the travel guide movie Dutch in Seven Lessons, in which she played an air stewardess. Later that year, Hepburn moved to London where she was offered a ballet scholarship to join the Rambert Dance Company in Notting Hill, a wealthy district snuggled in the the north west of London.
Hepburn supported herself by continuing to model part time, that was until her her dance company informed her that despite being very talented, her weight and delicate frame weren't enough to obtain the status of a prima ballerina.
It was because of this that Hepburn began to focus on acting full-time, first appearing as a chorus girl in West End musical revue High Button Shoes, then appearing at the Cambridge Theatre in Cecil Landeau's Sauce Tartare in 1949 and Sauce Piquante in 1950. The next year Hepburn would go on to appear in five films, with the fifth being her first major supporting role in Secret People directed by Thorold Dickinson.
While filming a small part in the movie Monte Carlo Baby, Hepburn was spotted by the French novelist Colette, who coincidentally happened to be at the Hôtel de Paris where the movie was filming. Colette jumped at the chance to cast the young starlet at the titular character in her Broadway play Gigi.
Gigi opened on November 24 1951 at Fulton Theatre, with Hepburn receiving the majority of adulation from critics. The play would run for two hundred and nineteen performances, touring in about six cities, and eventually close on May 31, 1953. For her performance Hepburn would receive the Theatre World Award awarded for the best newcomer debut on Broadway.
This was the beginning of a very memorable string of success for Hepburn. The next project she would take on is the first and perhaps most illustrious film of her career. The overwhelming acclaim that came with it was something that no one, not even Audrey could've ever dreamed of.
Her Big Break
After dipping her toes in the pool of stardom, Hepburn got her first starring role in the William Wyler's  romantic drama Roman Holiday, co-starring (and receiving top billing) along side Gregory Peck. According to this interview, Wyler was in England looking for an unknown to cast in the lead role of Princess Ann. He found Hepburn and deemed her physically perfect for the part, but Wyler was apprehensive of casting her before a proper screen test. Fortunately for Hepburn, her naturally charming and ethereal nature won Wyler's heart over. Wyler later would go on to say that Hepburn's screen test was, "as good as any I've seen in a long time."
In the film, Hepburn portrays the repressed and hopelessly bored Princess Ann. Having grown exhausted and discontented from her rigorous royal schedule, she's given a sedative to help her rest easy. The sedative was so effective, she proceeds to sleep walk throughout the city of Rome – barefoot and all.
She finds a bench and promptly falls back to sleep. This is where Gregory Peck's character saunters in. Peck plays Joe Bradley, an expatriate American writer who works for an American news service. He finds Princess Ann sleeping on the bench, but he doesn't recognize who she is.
Bradley takes pity on her. He gives her a wad of cash and calls taxi to take her home, wherever that may be. Princess Ann, or 'Anya Smith' as she would later go by, gets a bit irritated at the fact that this stranger is forcing her to do something she doesn't want to do. Bradley gets fed up with her attitude and decides to take her home to his apartment, a fairly scandalous thing to do if you're unmarried strangers in 1953.
Later, they travel around Rome doing what the Romans do by getting gelato, visiting the "Mouth of Truth", and eventually end their day by dancing under a moonlit dance floor. This is abruptly disrupted by a couple of plain clothed government agents who've come to escort Princess Ann back to her rightful place. While fending off the henchmen, Bradley gets ambushed and thrown into the nearest river. 'Anya' jumps in after him to prevent him from drowning and they swim away to avoid the henchmen. After that ordeal, they consummate their relationship by sharing a kiss on the riverbank.
Fully aware that she has to return to her royal duties, 'Anya' bids a tearful farewell to the man she met just 24 hours ago. Princess Ann returns and is scolded by her father on the responsibilities of royal life. She snap backs, arguing that if she could've ran away permanently, she would have.
First Time's The Charm
Roman Holiday was massive box office success grossing $12 million dollars out of its $1.5 million dollar budget, with Audrey getting the majority of critical praise for her portrayal as the sweet and sentimental Princess Ann. With the adulation she received for her performance, Hepburn gained a BAFTA, Golden Globe and Oscar nomination, eventually winning the Best Actress award for all three in 1954.
Even Hepburn herself was shocked that new comer like her could win an Academy Award in her first starring film role. Hepburn was so surprised at the outcome, she allegedly left her award in the restroom, only to remember where she left it, then quickly retrieve it later to take some photos with it in front of the press.
This, of course, wouldn't be the last time Hepburn would get an Oscar nomination. In fact, the next film she would sign on to star in, she would do just that.
1954 Was A Very Good Year….
For Hepburn's next role, it would truly be a star studded affair. In the movie, Humphrey Bogart and William Holden play two brothers who vie for the affection of Hepburn's character in the on screen adaption of the Samuel A Taylor play, "Sabrina Fair."
Hepburn plays the titular role of Sabrina, the homely and isolated daughter of a chauffeur (played by John Williams) who works for the fictional Larrabee family. She's hopelessly in love with the younger Larrabee brother, David, played by Holden; so much so, she attempts suicide by carbon monoxide poisoning, ultimately failing when David's older brother Linus, played by Bogart, intervenes.
Sabrina is then sent to a Parisian culinary school where she transforms into a sophisticated, worldly, young woman. When she returns from her sabbatical, she's almost unrecognizable. David fails to identify who she is and immediately becomes enamored with her.
The only problem with this is that David is already engaged to another, rather attractive young woman named Elizabeth Tyson, played by Martha Hyer. If David were to pursue a relationship with Sabrina, it could prove dangerous to the business relationship between the Larrabees and Elizabeth's father, who's also a very wealthy business man. Linus tries to snuff out the potential fire by courting Sabrina for himself. At first he did out for the sake of the company, then he inevitably ends up falling in love with her.
Reception
During the filming of Sabrina, Holden and Hepburn had a small, but well publicized affair. That didn't go over too well with Bogart who wanted his wife, Lauren Bacall, to play the lead role of Sabrina. This led to some on set tension between Bogart and the production crew, specifically towards Holden and the director Billy Wilder.
Bogart was also upset that he wasn't Wilder's first choice to Linus. Wilder initially wanted Cary Grant for the part, but the aging star passed on the role. Once the reviews for the film were published and Bogart saw how lauded he was for his performance, he later apologized to Wilder, stating that his personal problems were the cause of his irritation.
Despite all the hubbub that arose behind the scenes of the film, the movie was a pretty big success. The film gained six Oscar nominations including Hepburn in the Best Actress category. Unfortunately, the film would go on to win only one, and that was for Best Costume Design by Edith Head.
Return to Broadway And Her Year Off.
After Sabrina, Hepburn would return to the Broadway stage later that year, this time co-starring along side her future husband Mel Ferrer in the fantasy drama Ondine. Her performance as a water spirit who falls in love with a mortal man earned Hepburn a Tony Award for Best Performance by a Leading Actress.
1954 would be the year Hepburn would win both a Academy Award and a Tony Award for her acting performances. In 1955, she would take a year off, just to cope with rising to success so quickly.
Hollywood's 'It' Girl
After her brief break away from the silver screen, Hepburn was a hot commodity. She would finish out the decade by starring in a string of critically successful films, with the first one being a film adaption of the Leo Tolstoy war novel War and Peace co-starring alongside Henry Fonda and her husband Mel Ferrer. For her role as Natasha Rostova, Hepburn was nominated for both a Golden Globe and a BAFTA Award, bringing her career total of acting nominations to six.
Hepburn's next two films would be the romantic comedy-musical Funny Face co-starring Fred Astaire, and the romantic drama Love In The Afternoon starring alongside Gary Cooper. After these two moderately successful movies, Hepburn went on to co-star with Anthony Perkins in the forgettable romantic adventure Green Mansions, directed by her husband Mel Ferrer.
With three movies that finacially flopped, Hepburn would redeem herself, earning an Oscar nomination for her role as a young Belgian woman who devotes her life to joining a convent in the The Nun's Story. Although she didn't receive an Academy Award for her effort, she did win her second BAFTA Award stamping her footprint on a very successful decade.
The 1950s saw Audrey Hepburn go from a regular, shy, chorus girl/part-time model to a household name. In the 1960s, however, Hepburn will finally cement her legacy as a movie and fashion icon.
Heburn Fever
The 1960s would be a career defining decade for Audrey Hepburn. She would start it by co-starring along side Burt Lancaster in the John Huston directed western, The Unforgiven.
In the film, Hepburn plays Rachel Zachary, the adopted Indian daughter whose presence causes racial tension among the townsfolk and the Zachary clan, a well-to-do family that lives on the Texas frontier. Although a very ambitious project, the movie completely bombed, grossing $3 million of its $5 million dollar budget.
Hepburn's next and arguably most recognized film would be Breakfast at Tiffany's, a role that Truman Capote originally intended for Marilyn Monroe. In the movie, Hepburn plays Holly Golightly, an 'escort' who lives a lavish lifestyle of partying and excess. Her world suddenly changes when she gains a new neighbor in struggling writer Paul Varjak, played by George Peppard. The rest of the film sees both Holly and Paul go through, love, heartbreak and self discovery which inevitably sees the pair fall in love.
Hepburn's portrayal as the New York socialite Holly Golightly kick-started her transition from innocent, more 'virginal' roles to mature, more progressive ones that were very prevalent throughout the highly political decade that were the 1960s.
Continuing on that streak of more mature themes, the next movie Hepburn would star in would be the somewhat controversial drama, The Children's Hour. Directed by William Wyler, and starring Shirley MacLaine and James Garner, The Children's Hour is a cautionary tale about how gossip can ruin a life, and in this movie's case, lead to death.
In The Children's Hour, Hepburn and MacLaine play Karen Wright and Martha Dobie, two former college roommates who agree to open up an all girls private school together. That all quickly turns sour when some unruly students decide to spread a rumor about the two of them being lovers. The rumor affects both of their reputations equally, but Martha, played by MacLaine, takes it to heart, eventually hanging herself (literally) from embarrassment.
Because of the social restrictions of the time, this film went largely unnoticed from both critics and regular moviegoers. Fortunately for Hepburn, the next few films she would have the pleasure of doing would immediately wash out the bitter taste of box office failure.
Audrey In The Sixties
Two years after The Children's Hour, Hepburn would return to the silver screen, this time starring opposite Cary Grant in the romantic-mystery-comedy, Charade. Hepburn plays Regina 'Reggie' Lampert, a widow who's being pursued through the streets of Paris by three men who are searching for a stolen fortune that her husband looted shortly before his 'untimely' death; Cary Grant plays a CIA agent who, at first, seems like an innocent stranger, but as the movie progresses it's later to be revealed that he's really there for Reggie's protection.
Also co-starring Walter Matthau and James Coburn, Charade was critically and financially successful, grossing over $13 million dollars from a $3 million dollar budget. In addition to this, Hepburn would win her third and final BAFTA award for her performance.
The following film Hepburn would make after Charade would be the screwball comedy Paris When It Sizzles, again co-starring with William Holden. The movie's production was hampered by a number of problems. It starting when Holden, unsuccessfully, tried to rekindle an affair that he and the now married Hepburn had 10 years ago.
To add insult to injury, Holden's excessive alcohol consumption caused some unrest on the set, forcing director Richard Quine to bring in Tony Curtis to film a cameo while Holden was undergoing a one week stint in a rehabilitation facility. The movie had less than rave reviews, but Hepburn was commended for her performance.
Hepburn's follow up to Paris When It Sizzles would be collaborating with George Cukor on the movie adaption of the stage play My Fair Lady, also co-starring Rex Harrison. As most film fans know, Hepburn plays Eliza Doolittle, a flower girl woman who has a rather strong Cockney accent that severely hinders her chances of finding a proper job.
Hopelessly trying to rid herself of this 'burden', she's selected by a man named Professor Higgins, who snobbishly declares that he could turn any random street dweller into a person of high society – just by changing the sound of their voice. The rest of the film sees Eliza transform from a uncultured, rough looking flower 'girl', to a woman of class and poise.
The reception that My Fair Lady received was quite favorable. The hype surrounding the movie reached stratospheric levels, and was compared to the hysteria Gone With the Wind created nearly 25 years earlier. But with success also came controversy.
With Julie Andrews originating the stage version of Eliza, Hepburn was confident that Andrews would get the part of Eliza, Jack Warner, however, had a different idea. Warner originally intended for Elizabeth Taylor or Hepburn to star in the role, due to their names having more box office pull. Hepburn even asked Warner to give the part to Andrews, only to fall on deaf ears. The press unnecessarily played up this "rivalry" even more when Andrews won an Academy Award for Mary Poppins in 1964 and Hepburn didn't even get nominated.
Nevertheless, Hepburn's performance was lauded, despite refusing the role when it was first offered to her.
The next few films Hepburn would do wouldn't be a memorable as My Fair Lady, but they're certainly representative of the general feelings that were widespread throughout the 1960s.
Semi-Retirement/ Actual Retirement
As the 1960s came to a close, in a sense, so would Hepburn's acting career. Starting in 1966, she would go on to star in only three more films before taking time off to devote more of her attention to her family, only acting four more times between 1976 and 1989.
The first film of this phase would be How to Steal a Million, a heist comedy directed by William Wyler and co-starring the late Peter O'Toole. In the film Hepburn plays the daughter of an art collector, whose entire collection is made up of forgeries. Fearing that he'll be found out, she seeks the help of a man name Simon Dermott, played by O'Toole, who helps her preemptively steal one of her father's sculptures. The film was critically and financially successful, grossing around $4 million dollars receiving favorable reviews.
The final two films during this era of Hepburn's career would be the Stanley Donen directed dramedy, Two for the Road and the suspense thriller Wait Until Dark. Both of these films see Hepburn taking on roles that, early on in her career, most movie fans and critics alike would've agreed that these characters were certainly betraying a typecast.
After those two films, Hepburn went into a nine year semi-retirement, unsuccessfully attempting a comeback in 1976 starring as alongside Sean Connery in the period piece Robin and Marian. Before fully retiring, Hepburn would have one last feature role in the comedy They All Laughed in 1981 and a supporting role in the made for television movie Love Among Thieves in 1987. Hepburn's last on screen role would be a quick cameo in the Steven Spielberg directed fantasy, Always, where she plays an angel who guides the main character through a particularly rough time.
Death & Legacy
After a long career in show business, Hepburn spent the rest of her life spending time with her family and traveling the world on behalf of UNICEF as a Goodwill ambassador before dying of appendiceal cancer on January 3rd 1993 at the age of 63.
Audrey Hepburn was the least problematic actress of her time. Compared to the classic Hollywood actresses of her era, Hepburn single-handedly changed the way Hollywood looked at female beauty. During the age of curvier women like Elizabeth Taylor or Marilyn Monroe, Audrey Hepburn introduced a style that most of the movie going public had never seen before. So, it's even more astonishing that even with being credited with changing an entire generation's way of looking at the female form, she only had this to say about herself:
"I never think of myself as an icon. What is in other people's minds is not in my mind. I just do my thing."
It's astounding that an actress of Hepburn's caliber, who has worked with the likes of George Cukor, William Wyler, Stanley Donen, Billy Wilder and a plethora of other brilliant classic Hollywood filmmakers, had the ability to see herself as nothing more than an ordinary woman. That is a true testament to Hepburn's humble and carefree nature. In an age of excess and 'insta-fame' in Hollywood, we can only hope that another extraordinary soul, similar to Audrey Hepburn, can waltz into the Hollywood establishment and shake things up, just like she did 64 years ago.
What is your favorite film of Audrey Hepburn's filmography? Let me know in the comments!
---
Opinions expressed in our articles are those of the authors and not of the Film Inquiry magazine.