Shawn's SXSW Diary – Monday: Something New, Something Borrowed
Shawn Glinis reviews the two films he saw on the Monday of SXSW: Bo Burnham's Eighth Grade and Bart Layton's American Animals.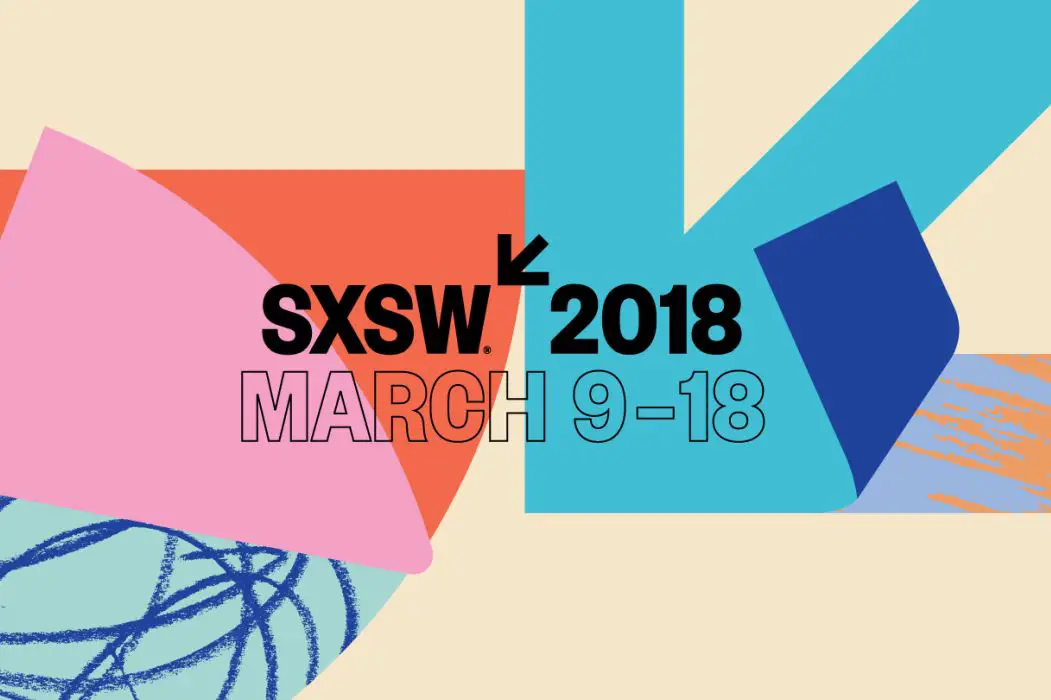 Monday at the SXSW Conference and Festivals meant time for the first film I was really anticipating coming into the event: Eighth Grade, the directorial debut of stand-up comedian Bo Burnham.
Eighth Grade (Bo Burnham)
Before the screening started, Burnham introduced the film as his attempt to explore both the worst period of his life (the titular grade) and one of the weirdest moments in our collective history (right now, regarding our current navigation of what role the internet will play in our lives). He said he couldn't imagine being in eighth grade right now, so he wanted to find out what that might be like.
Eighth Grade is an insular film, teasing out larger observations about this confluence of awkward and unfamiliar territory from the subjectivity of Kayla, a girl about to graduate middle school (played by real life eighth grade-graduate Elsie Fisher). Kayla has an underviewed vlog, a somewhat fraught relationship with her only parent, played by Josh Hamilton. She's ignored by the popular kids but looks up to them.
Through the framework of her vlog recordings, we see Kayla's attempts to deal with feeling self-conscious, less-than, anxious and lost. Fisher, whom Burnham said wasn't cast in her middle school's production, is wonderful, injecting an incredible amount of pathos into this young girl's life. Burnham deserves credit as well for, like Greta Gerwig did last year, breathing perspective into a demographic that is typically only valued in capitalist society as a rich vein to tap for profits.
Conceptually, Eighth Grade is a film about transitions. In the beginning of the film, Kayla and her fellow eighth graders get the time capsules they made in sixth grade. She riffles through it, depressingly realizing how naive she was just two years prior. She clearly didn't expect to feel, at the end of middle school, as lonely and confused as she does now.
One of the strongest attributions of the film is how Burnham allows the character to find warmth and orientation by meeting new people. One of them is her high school shadow Olivia (Emily Robinson), who becomes a beacon of hope for Kayla just by being nice to her and inviting her to hang out with her and fellow high schoolers. Albeit simple, their relationship is really touching and imparts the significance of small gestures of role modeling and mentorship.
At the end of the film, Kayla makes a time capsule for her future self. You get the feeling that her future self will undoubtedly find out how naive she was going into high school. But the film ultimately wants to give itself over to the unknown, the idea that we don't have it figured out.
This sentiment reminds of something a writing instructor (author Brett Lott) once told me. He said it's important to write what you know, but that you can write what you don't know about what you know. Eighth Grade strikes me as Burnham's attempt to do just that (he said after the screening that he approached the project like he was making a World War II film, research-wise).
It also reminded me of something Olivier Assayas talked about on Sunday, regarding his films Demonlover and Personal Shopper, which both have a significant relationship to technology. He spoke about how he's less interested in making bold claims about how technology is changing our lives than he is in simple portraying that it is changing our daily lives, particularly how we communicate. Burnham is smart enough to recognize the advantage of taking the same approach.
There's another scene in Eighth Grade that puts the new director's instincts on display. I don't want to go too much into it; you'll know it when you see it, but suffice to say it carries the tension of a horror film. It's a prolonged and very loaded sequence where you wonder how far Burnham is going to take us. He ends up handling it with such regard for his character, dismissing the easy, provocative road for a moment that I can best (but perhaps boringly) call responsible.
American Animals (Bart Layton)
With Bart Layton's American Animals, we transition from Bo Burnham's responsible filmmaking to something I feel comfortable calling irresponsible. American Animals is a genre hybrid, weaving documentary together with narrative filmmaking to tell the story of four young white men in Kentucky who plan a heist in an attempt to escape their boring, dead-end lives.
If you've ever taken a film production class, you probably know the feeling of watching the projects of the student who is most technically talented, yet has absolutely nothing to say. That's what watching American Animals is like. Layton makes sure to immediately let us know how many arrows he has in his quiver of visual gimmicktry — the opening pre-title sequence is literally just a trailer for the film. I would call his style inventive were it not so indebted to *gulp* Guy Ritchie and Quentin Tarantino (who the film ends up aurally calling out in a Reservoir Dogs gag).
But why is it irresponsible? Well, for starters, have you ever wanted to see a version of Baby Driver that cared even less about women? If so, I've got just the thing for you. There is literally one woman in the film who has more than one line of dialogue (Ann Dowd of The Leftovers fame), and she plays the honored of being fairly brutally hogtied.
Of course, the film sheds one crocodile tear for her at the end to let you know it has its priorities in place, in case you doubted it. But, realistically, the film's stakes are drawn from whether or not these men end up in prison or not (they do) than who they senselessly hurt along the way.
Throughout the film, I was nagged by a burning question: why should I care about these dudes? One of the primary characters, Barry Keoghan's Spencer, is literally motivated to commit crime because he feels like he needs to do something that will inspire his art, drawing parallels to famous suffering artists like Vincent Van Gogh. I'm having trouble thinking of a character less dispensable in cinema.
The film's conclusion shows us what has become of the men following their insipid foray into crime, telling us what kinds of careers they've pursued and offering us talking-head footage of the men lamenting their foolish decisions. Where I asked the question "why should I care about these dudes?", Film Inquiry founder Manon de Reeper asked a more direct and incisive question after our screening: why do these men get to be humanized? She was alluding to a representation of white criminals who are given a favorable treatment that people of color are never afforded. As is metabolized in the media, our culture routinely thinks that we must reckon with the souls and inner turmoil of bored white men who turn to crime, whereas crime must be inherent to the lives of non-white men. American Animals doubles down on this unsavory narrative.
Judging by the audience's reaction (and the critical reception to films of a similar DNA), I won't be surprised if this movie enjoys quite the easy stroll into festival favorite-dom. Coming to a dorm room poster near you: Bart Layton's American Animals.
---
Opinions expressed in our articles are those of the authors and not of the Film Inquiry magazine.