Chicagoland Shorts Vol. 1: An Original Collection Of Marginalised Viewpoints
Chicagoland Shorts is a new series of films curated by Eugene Sun Park and Kayla Ginsburg (with the aid of Beckie Stocchetti). The series pulls together an eclectic mix of shorts all made by Chicago-based filmmakers. The films range from original narratives to real stories, from animations to found footage pieces (those made using pre-existing film or photographs).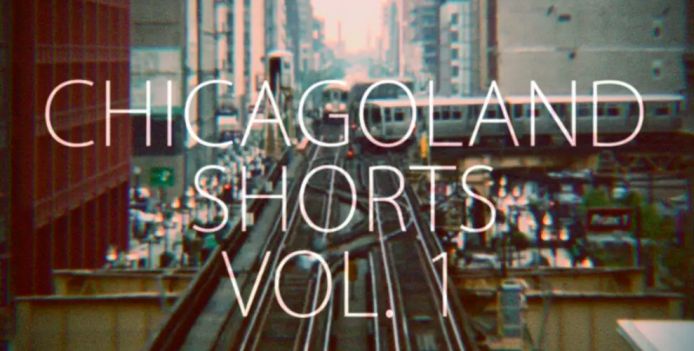 Chicagoland Shorts is a new series of films curated by Eugene Sun Park and Kayla Ginsburg (with the aid of Beckie Stocchetti). The series pulls together an eclectic mix of shorts all made by Chicago-based filmmakers. The films range from original narratives to real stories, from animations to found footage pieces (those made using pre-existing film or photographs). These filmmakers, and hence their films, emerge from a number of different racial and sexual backgrounds. Because of this Chicagoland Shorts represents a great number of viewpoints on the city and the cultural space the filmmakers occupy. As they put it themselves:
Chicagoland Shorts brings together the best of the so-called niche cinemas – queer, Asian American, black, experimental, etc. – culled from local film festivals, micro-cinemas, and film schools. This eclectic collection boasts award-winning films including a finalist for the 2014 Student Academy Award and the recipient of a Human Rights Award from Nielsen Reviews. The films featured in Chicagoland Shorts have screened nationally and internationally at museums, galleries, and over 100 competitive film festivals.
Permute (4:00)
By Lydia Fu
Combining real photography and hand-drawn animation, Fu creates a visually unique Noir-esque narrative. A young woman is alone in a café at night, she receives a phone call, and embarks on a chase after a mysterious man. The woman's pencil drawn figure set against the black and white still photography is visually spellbinding, while her voice and the sound effects used only serve to draw you further in to her story. A story which is a little ambiguous, but which is deliberately so. It is almost dream-like in its portrayal of a woman, sad? In danger?
My only problem with the piece is that I feel that when actual footage of people is used, it is quite jarring, and destroys the unreal atmosphere that Fu has created. The film is dedicated to the life of Christopher Fu (who died at the age of 21), a family member of Fu's, I would assume. It is this final note that would suggest there is a lot more to this tale than Fu is willing to communicate, and this only serves to add impact to Permute's effect.
Jaspa' Jenkins (4:00)
By Robert-Carnilius
A meditation on the treatment of the black male, Robert-Carnilius uses a classic newsreel format to discuss arcane but surprisingly contemporary impressions of the black male. A white man in black minstrel make-up sits in a bath listening to the radio, through inter-titles we are exposed to the questions the well-spoken male voice on the radio is asking. Questions which are passively racist and only serve to upset the man in the bath.
But while these questions are clearly based on some kind of outdated treatment of the black male, Robert-Carnilius' message is clear: if you treat the black male like he is not important, that he is less than you, he will begin to feel this way. It is a troubling and surprisingly contemporary message when you consider the recent treatment of young black males by US police officers, and sheds light on the difficulties that young black men face today. Jaspa' Jenkins is an impressive piece of filmmaking with a powerful message that deserves to be heard.
Self-Deportation (19:30)
By Eugene Sun Park
Self-Deportation is the tale of a young Asian American woman and her dream-like subway journey in which she visits with a number of American cultural types: a cheerleader, a politician, an American football player. It is unclear whether the people she is imagining/visiting are versions of the ones on the subway car with her, what is also unclear is whether she feels concerned with the way they are treating her. The subtitle for Self-Deportation is 'The Untold Tale Of A Marginal Woman' and would suggest that as a Asian American she feels alienated by the cultural images she is exposed to. However, she appears quite happy to meet these people, although their ignorance of her presence is confusing. Are they ignoring her because she is not part of their society? Or is it because of this Lynchian dream-like setting where she is merely an observer?
Self-Deportation's point is perhaps better seen in an explanation of the term. Self-deportation is used to describe the complex legal structure used to confuse and ultimately shut immigrants out of the US. With this in mind this short's meaning becomes clearer, but in its use of outdated stereotypes and the lack of clarity in the narrative and in the female protagonist's feelings (is she enjoying her visits to these people? Does she feel worse off?) I feel like its message is lost.
Mae's Journal (12:13)
By Amir George
Mae's Journal is a formulation of found footage and contemporary recordings, chronicling the event which saw Mae Jemison become the first African American woman in space. Jemison made her one and only mission into space in September 1992 as a mission specialist, and the film acts as a journal of her time in orbit. It does this by combining official footage of the NASA launch and mission, along with images of an actress before a green screen, all governed over by a female voice speaking Jemison's imagined words.
The film's message is obvious: Jemison is an important trailblazer in the evolution of the African American female, but its formulation is problematic. Outdated inter-titles and music is used, and while this could be in keeping with the 1992 theme, it is very off-putting. In addition to this is the unhelpfully long takes of found footage, which really don't aid the telling of the story and jar the narrative. The whole edit, in fact, is uneven, and while Jemison's story is very interesting and has been communicated with great originality, it is just all too fragmented and two-dimensional to illicit any great feeling from the viewer.
The Carousel, 1952-1987 (4:00)
By Amanda Taves
Although unclear in its title, Taves' Carousel is a tribute to the era of the Kodak Carousel Projector and in this piece she combines found slide footage with the voice of a man retelling the story of a dream he has had. The story of the dream itself is dark and somewhat gripping for the short time it is being told. But it is the images on the screen that add depth to the man's story. We are shown bright, colourful images of tropical places as the man's story begins optimistically. These images then become less ideal and more realistic as the story unfolds.
In her use of found footage Taves' has succeeded in what many found footage filmmakers aspire to. She has given meaning to the images whose stories have been lost, and added new power to an old story. If it is the case that the story of the dream is also a fiction, then Taves' can also be applauded for her excellent storytelling. Overall, this is an insightful piece which encourages us to deliberate on how we assimilate and understand the thoughts and memories of others.
Shirley's Kids (10:00)
By Michael Paulucci
Shirley's Kids is a short documentary about Shirley Chambers and her four children, who all lost their lives to gun violence. Shirley's story is a powerful one and in voiceover, she imparts how she lost each of her children, as we are regaled with artistic black and white images of a cold Chicago and stills of newspaper articles. While Shirley's Kids is a stylish and well-produced piece, its dependence on look-over content is detrimental to Shirley's story.
While Shirley certainly tells her story with great attention to timing and detail, I feel the film would have been better served if the filmmaker had allowed her to talk more about her children, apart from delivering the facts. The imagery on screen, while artistic, only serves to detract from her story. Do we need to see a frozen lake? Dramatisations with actors playing the young children only serve to distract us further from the reality of the story. In fact, the overall use of black and white creates a distance between Shirley and the audience. While Shirley's Kids is a short but solid and informative documentary it does little to inspire real emotion within its viewer. Which is a great shame.
Train (2:00)
By Valia O'Donnell
Train is a short pencil-drawn animation that creatively imagines a subway journey through the city. As it passes by them, houses swell out of the landscape, and crowds of passengers drop from trapdoors in the roof. While not a grand story in itself, it does have great potential to be opened up into a larger narrative, or maybe that narrative is just for us to imagine? Train is an excellent demonstration in how the mundane can be elevated by those with the creativity to reimagine it.
Western Candyland (3:00)
By Robert-Carnilius
Western Candyland is a highly original and entertaining animation. Combining together the recognisable ideas of the cartoon damsel in distress and the Western hero Carnilius has created an intriguing piece about our perceptions of men and women, our sexualities, and how we should look and act. It would appear hyperbolic to suggest that so short a piece could suggest such a depth of meaning but this short really does strike such a chord. The pleasing animation is also visually entertaining, which I feel is also part of Carnilius' message: we don't want sexist archetypes, but why then do we enjoy watching them? What does that really say about us and how does this affect our children? Carnilius is a bold and engaging filmmaker and Western Candyland is another example of his excellent skill.
Moms And Dads (5:00)
By Fred Frederiksen & Dylan Thomas
Moms and Dads is possibly the most confusing and esoteric addition to the Chicagoland Shorts. The film is made in a music video format with a man, against a black background, addressing a crowd. This is intercut with a close-up on the hands of a guitar player as he adds accompaniment. The point of the video is very unclear, the man talks about various subjects, including how we are mothers and fathers to our dogs. There may be a message here, hidden behind the portrayal of the absurd, but I didn't find it. What I found was that this short was a little annoying and frankly pointless, it was as though someone had watched some performance art pieces and thought this was how short films were supposed to look.
The Queen Of My Dreams (3:00)
By Fawzia Mirza & Ryan Logan
The Queen Of My Dreams is a short but insightful piece about Mirza's own difficulties with romantic aspirations. Mirza's voiceover, and the atmosphere she has recorded in, presides over images of Bollywood film and timelapse footage of herself being transformed into a Bollywood leading lady. In the voiceover she discusses her position as an Indian gay woman and the problems she has found in finding herself represented in society and the media.
Mirza and Logan use a host of familiar cinematic tools to draw us in and encourage us to discover something we had never considered. What do you do when you are not represented on screen, and more so should those representations even be that important? The Queen Of My Dreams is sharp and honest and is certainly my favourite of this shorts compilation.
Conclusion
Chicagoland Shorts is an impressive and admirable project which seeks to provide an outlet for films which otherwise may not have been seen by a mass audience. My favourite of this mix certainly has to be The Queen Of My Dreams. While the other films also demonstrate great creativity, style or promote important messages, The Queen Of My Dreams accomplishes all three. In the tried and tested method of creating based on what you know, Mirza (along with Logan) has created something which is honest but also engaging and visually enticing. Furthermore, it asks an important question about representation and how it affects those who feel marginalised.
Permute is also a very powerful film and I find Fu's attention to narrative and creativity an admirable contribution to the making of short films. I was also impressed with Taves' Carousel and her demonstration of the 'found footage film'. A filmmaking style that is executed by many but can so often lack meaning. Conversely, I would have hoped to engage more with Shirley's Kids, which I feel was over-produced to the point at which it lost meaning and could possibly alienate a viewer.
In Chicagoland Shorts, while impressive in its mix of viewpoints, I feel it is the work of Robert-Carnilius that really shines through. In Jaspa' Jenkins and Western Candyland he sends powerful and creatively realised messages on the subjects of race, sex and sexuality. He has recently begun a web series called McTucky Fried High. In this LGBT cartoon, as in Western Candyland, he uses food as a way of discussing sex and sexuality. Robert-Carnilius clearly has a great future as a filmmaker, and one investigating the representations of the LGBT community, which in our quickly changing world is as important as ever.
For the DVD and Bluray, and more information about the Chicagoland Shorts, go here!
(top image source:  Full Spectrum Features)
Film Inquiry supports #TimesUp.
"The clock has run out on sexual assault, harassment and inequality in the workplace. It's time to do something about it."
Read the Letter of Solidarity
here
. Make a donation to the legal fund
here
.
Opinions expressed in our articles are those of the authors and not of the Film Inquiry magazine.