EKAJ: A Young Story That Needs to Grow
Ekaj captures the reality of LBGTQ youth that find themselves discarded by life. When their family doesn't accept who they are, they run to the cities and do what they can to survive. But out of this turmoil, these kids find each other and create the family they need. Through Ekaj (Jake Mestre), we enter this world and take on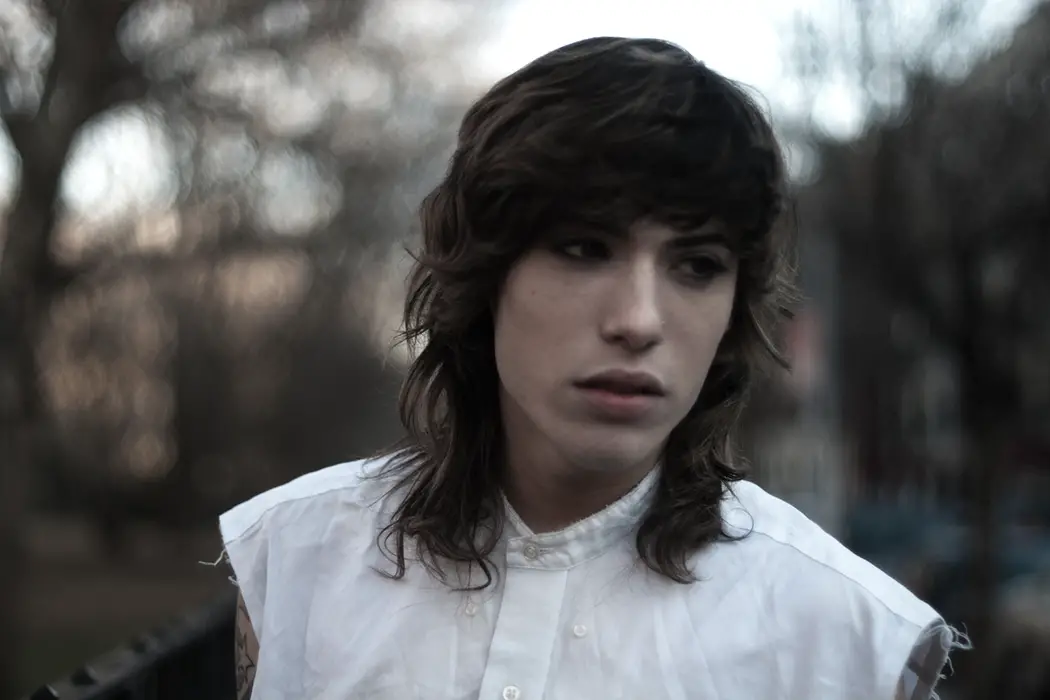 Ekaj captures the reality of LBGTQ youth that find themselves discarded by life. When their family doesn't accept who they are, they run to the cities and do what they can to survive. But out of this turmoil, these kids find each other and create the family they need. Through Ekaj (Jake Mestre), we enter this world and take on his story.
With nothing besides beauty and a rose-colored idea of how to make a buck, Ekaj flees to New York City. Desperate for food and a place to sleep, various men come to his rescue and take advantage of his fragility. On a lonely park bench, Ekaj meets Mecca (Badd Idea) who takes Ekaj under his wing and befriends him.
Together the two battle their addictions and fears, but can never fully protect each other the way they want to. As Ekaj explores the escorting lifestyle, he falls in love with an artist, Johnny (Scooter LaForge). Blinded by his relentless affection, Ekaj can't seem to break away, though Johnny is abusive and manipulative. To cope with their volatile relationship and his unstable life in the city, Ekaj spirals into drug addiction just as Mecca's AIDS begins to take over.
A Much Needed Story
The story unfolds linearly but disoriented. The ambiguity of time and mixture of intense moments and elusive silence puts the audience in the mindset of Ekaj. The days blur together and only a few particular events are experienced in full clarity. While the shaky camera and grainy shots enhance the rough and raw story of Ekaj, it causes the film to feel more like a documentary. With this perspective, it brings attention to the reality of kids like Ekaj who are living this life in New York today. We come to know him not as a character but someone that exists in the world, and we feel with him as he tries to navigate the grimy underside of the city.
Though Mestre's inexperience as an actor is apparent, it plays to his favor. Portraying a naïve teen, the uncertainty of his actions revealed his character's innocence. At the same time, Mestre's attitude and captivating eyes made the perfect combination to create Ekaj's allure. Badd Idea's performance was absolutely effortless. There isn't a moment you doubt he is Mecca and that this is his life. His warm heart contrasting his hard exterior never comes across as cheesy or predictable because of how genuine and real he feels.
Though the story is about Ekaj, the film would have benefited by diving more into Mecca and how his experiences affect the way he feels for Ekaj. Unfortunately, LaForge's performance wasn't interesting and his chemistry with Mestre fell flat. There wasn't enough to believe that Ekaj could be so in love, and LaForge lacked the intensity to believe his abuse. It made what should have been a vital and powerful part of the story feel awkward and unrealistic.
Time To Grow
While the rough style of the film plays to its advantage, there is room for improvement. Ekaj and Mecca's relationship is the heart and power of this story. They represent the connections and relationships of youth in urban LGBTQ communities that are essential to their survival. Though the suffering Ekaj endures alone is vital to his story, Mecca is just as important, and unfortunately, he is only captured in glimpses.
The story would have benefited by spending more time focused on their relationship and how much they love each other. At a glance, it seems that the quick vignettes of Ekaj create a purposeful ambiguity, but after finishing the film it just feels like there was an important detail missing that would have delivered the film's intention.
Ekaj: Conclusion
Ekaj has everything to make an outstanding and essential film, but it just needs a little bit more to get it there. It has the same raw emotion as the 1990 documentary Paris is Burning and too has the ability to open up people's perspectives and allow connection to people we don't normally interact with. It is full of potential and I hope to see it get there. It holds pieces of a story that are too valuable to be lost and need to be told.
What are your thoughts?
Read our interview with director Cati Gonzalez here.
Ekaj is now available to stream on Amazon Prime, Google Play, YouTube, Revry, and Filmdoo.
---
Opinions expressed in our articles are those of the authors and not of the Film Inquiry magazine.