FUTURE WORLD: A Film That's Destined For the Past
Despite its name, Future World, with its interesting premise and a high-caliber cast, is meant to become a film that's a part of the past.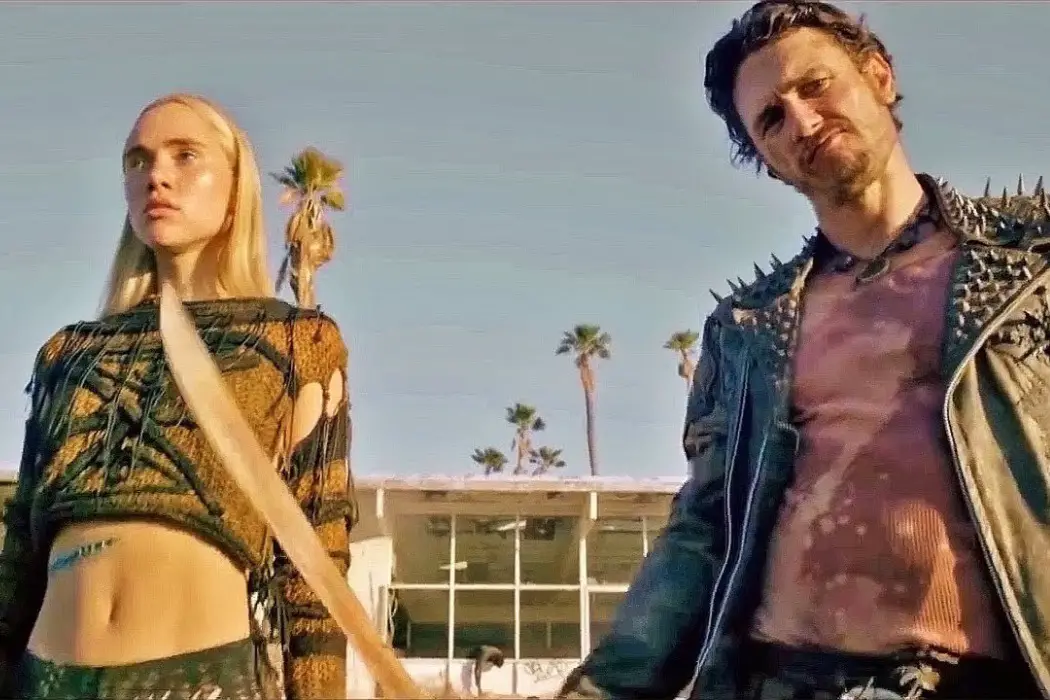 After the success of The Disaster Artist, I was wondering what would be next for actor/director James Franco. In his first release since the critically-acclaimed film, there was a lot to live up to, but unfortunately, Future World did not do that. In fact, I don't even know if many people knew of its existence. Lionsgate Premiere released Future World quietly on streaming services with little promotion, no premiere event, and no press. I don't even recall any of the stars trying to promote this film and there are quite a few (James Franco, Milla Jovovich, Suki Waterhouse, Lucy Liu, Snoop Dogg, and more).
Once I noticed that two days prior to the release there were no reviews from any of the major entertainment outlets, I figured I might be in for some trouble. After the viewing of the film, the completion of this review was definitely a task. Unlike a film that's gloriously awful, I didn't feel anything while watching this movie, or even after it.
Mad Max Again…But Filled with Misogyny and Bad Writing
Future World, even down to the name, is a generic sci-fi flick inspired by the likes of Mad Max and similar eighties films. It's set against a post-apocalyptic desert with motorcycle-riding, leather-clad bad guys, beautiful women, and a baby-faced protagonist. The characters' names are even generic, as if the script wasn't even finished. In James Franco's latest collaboration with director Bruce Thierry Chung, Franco departs from ambitious literary adaptations.
Future World's plot is a convoluted mess of characters. However, it revolves around Prince (Jeffrey Wahlberg) a young man who embarks on a mission to find the cure for his mother's (Lucy Liu) illness. The cure for his mother's illness is a drug that can be found in Paradise Beach, a place where a ruthless drug lord resides.
With a group of friends, Prince ventures into the desert wasteland where he encounters Ash (Suki Waterhouse), an android questioning her existence in the world. She was discovered by the Warlord (James Franco) and taken as his personal sex slave and hit woman. At first Ash seduces Prince, then lures him into the clutches of the Warlord. Shortly afterward, Ash realizes her power and the wrong she is committing and decides to free Prince – and herself. The remainder of the film is spent trying to escape the Warlord, as well as fighting the Drug Lord (Milla Jovovich). Honestly, that's about it. There's nothing much to write about in regards to the plot. Ash's voice-over serves as exposition, but it's pretty useless.
The plot is basic. The cinematography is OK. The writing isn't much either. It reeks of teenage boy fantasy, rife with female objectification, meaningless action, and a lack of substance. There was so much potential in this film, but it simply didn't deliver. It should be a crime to waste action royalty like Milla Jovovich and Lucy Liu. Well, everyone involved was wasted. Newcomer Jeffrey Wahlberg has promise, but he could have been utilized better in another project. And for Suki Waterhouse – she deserves so much better. The issue here is not the lack of acting ability, but a poorly written script.
Final thoughts on Future World
Despite its name, Future World is meant to become a film that's a part of the past. Nothing about it is memorable even though it has an interesting premise and a high-caliber cast. With the amount of resources available couldn't the filmmakers come up with something better, and not have wasted so many great talents? There is a strange purgatory for films that aren't God awful but not great (or even good). While some truly terrible films can achieve immortality, films that are simply mundane fare a much worse fate: fading into obscurity.
Will you still be watching Future World? What do you think of James Franco's latest film? Tell us your thoughts in the comments below!
Future World is currently streaming on YouTube, Amazon, Google Play, and iTunes.
---
Opinions expressed in our articles are those of the authors and not of the Film Inquiry magazine.