Sydney Film Festival 2018: Guns, Girls & Gory Games
At Syndey Film Festival, Alex Lines documents some of the films he was able to see, which range from wuxia films to revenge thrillers.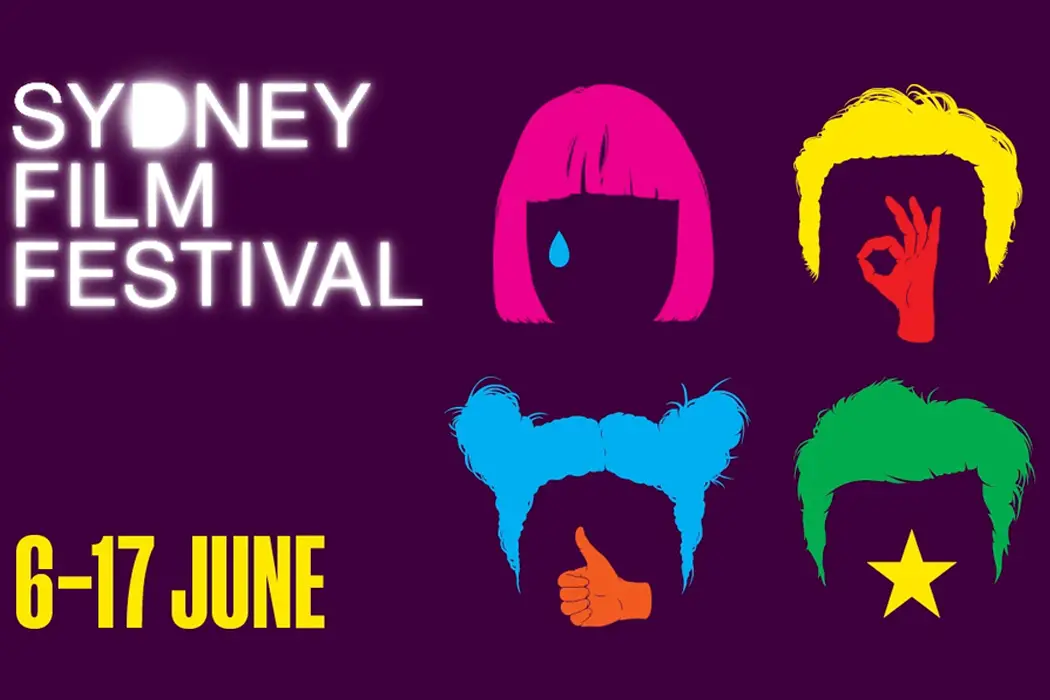 For Australian cinephiles, the start of the Sydney Film Festival is the beginning of the year's continuous run of International film festivals, which includes MIFF, Revelations and Adelaide, all of which showcase different programs of new Australian and International pictures.
This year at the 2018 Sydney Film Festival, the 12 day lineup included a string of recent Cannes hits, such as Shoplifters, Burning, The Man Who Killed Don Quixote, Girl and Climax, as well as a variety of hot new festival favourites like American Animals, Leave No Trace, The Insult and Half the Picture. Unfortunately, I was unable to physically attend the event, but luckily, I had the opportunity to screen a selection of the diverse titles on offer, an assortment of intriguing entries that ranged from exhilarating, fascinating, stale and even surprisingly outrageous.
The Blood of Wolves (Kazuya Shiraishi)
If there's one thing that The Blood of Wolves does well, is remind me how great Kinji Fukasaku's 5 Part yakuza film series, Battles Without Honor and Humanity is. Fukasaku's defining crime epic laid the foundations for hundreds of yakuza derivatives to follow, emerging in an era when the genre was at its peak, truly The Avengers to the Suicide Squads that followed. Nowadays, in a time where high profile Japanese gangster films aren't quite as prolific, Kazuya Shiraishi's Blood of Wolves feels like a nice callback, a stylish homage to an often neglected genre.
Unlike most predictable cops vs robbers entries, the familiarity here breeds affection, not contempt. It never quite escapes the kind of typical clichés which movies of this ilk often fall prey to, but its natural slickness does help in disguising these notable narrative similarities. It's another tale of a grizzled corrupt cop who teams up with a young, idealistic rookie, filled with all of the expected tropes associated with this premise; the older cop is a drunk who makes chain-smoking an art form, the younger lawman is outraged at his partner's dodgy crime-solving skills, and of course – the line between cop and criminal often being blurred.
The veteran cop this time is Shogo "Gami" O'Gami (Koji Yakusho, who demonstrated in The World of Kanako that he plays a scumbag well), a weary degenerate whose retrograde antics include interrogating women in a fashion that would make Hanzo the Razor proud. His unpleasant nature conflicts with the youthful Hioka (Tori Matsuzaka), a perpetual punching bag who must assist his violent supervisor in suppressing an upcoming yakuza war that's about to erupt in the streets of Japan. Gami's casual rapport with the various gangsters they deal with, including a tendency to blackmail them for information, forces the optimistic Hioka to question how much dishonesty he can justifiably live with.
The film really pops when it indulges in the nasty side of criminal behaviour, especially when the chaotic shootouts and gory limb severing sequences get excessively graphic. These moments of risible Grand Guignol are bound to receive visceral reactions from its viewers, especially one gruesome interrogation of a man's private parts that might induce walkouts from a seated audience. It's funny, I'm not sure what's going to provoke a stronger reaction: the horrendous torture, or Gami's passioned delivery of "We're cops, we can do any damn shit we like!", a quote that might feel a bit too real for some people right now.
Good Manners (Juliana Rojas & Marco Dutra)
The basic concept for 99% of all romantic dramas/comedies is the idea of opposites attracting. It's an ideal that forms the backbone for every traditional love story, people of different socio-economical, political and racial backgrounds transcending their differences to find mutual love, respect and co-existence with each other, a classic sentiment that could be used by more people nowadays. Good Manners, the latest feature from Brazilian directors Juliana Rojas and Marco Dutra, takes this concept to its extreme, a fairytale romance that matches its genuine humanity with some startling supernatural carnage.
Alone in her decadent European-meets-Brazilian curated apartment, the heavily pregnant Ava (Marjorie Estiano) is fielding interviews for a live-in nanny, needing someone to assist her as her upcoming baby develops. Her last interview, Clara (Isabél Zuaa), initially confuses her, as the dark-skinned woman has no referrals and zero experience looking after children before, but seems to have a pleasant demeanour and a reliable attitude, demonstrated by being the only applicant to actually help Ava with her consistent painful cramps. After winning the job, Clara's quiet dedication to her new gig contradicts with the carefree nature of Ava, someone who is happy to spend the day shopping and the night drinking, suggesting a history of living off her loaded parents' money.
This illusion of wealth is slowly stripped away, though, as well as the rest of Ava's carefully conceived life – her fiancé and close friends have all rejected her, her father has cut off her allowance and she's not in contact with the baby's father, all revelations which shift Clara from houseworker to friend, a connection which slowly develops into something deeper, a romantic relationship between the two.
Cunningly, the dual directors insert the audience gradually into the flowering of this contemporary fairytale, as the first hour takes its time to develop the affectionate rapport between the two women, who as mentioned before, represent the archetypes of opposites attracting. Removed of its supernatural qualities, this beginning works as a genuine drama about two people falling in love. Luckily, this is not a study in ambiguities but a head-on collision with the supernatural, as Ava's pregnancy is revealed, in one gory setpiece, to not be a normal child but a little werewolf. This turn dramatically shifts the focus of the narrative in a manner reminiscent of Robert Rodriguez's classic From Dusk Till Dawn, but still keeping the thematic link of contrasting beings forming a sympathetic bond.
This is a film which communicates directly through emotions rather than intellect; any attempt to over-analyse it risks dilution of some of its purest pleasures, especially when the second half fully embraces traditional werewolf mythology. Those sick of the apprehensive nature of modern "elevated horror" movies will find some relief here, as well-known werewolf traits are treated respectfully and without irony, which include some real neat practical effects (matched with dodgy CGI), and characters actually saying the term "werewolf" without a smirk.
Unfortunately Good Manners suffers from the modern plague of over-length, a 130 minute genre picture that feels twice as long due to its two part structure. Newcomer Isabél Zuaa, who connects both halves, is wonderful here, as she transforms from a figure of quiet stoicism to a symbol of emotional defiance, displaying an impressive range of different character beats that grounds the whole fantasy into something believable.
Another one of the great strengths is its running motif of music as a universal language, a nice recurring pattern that is neatly woven through the fabric of the film, whether it be Ava's childhood nursery rhyme, a musical number delivered by a busker, or even the lyrics from a pregnancy workout rap song, all which help convoy the sincere messages behind the cleverly-titled Good Manners.
Holiday (Isabella Eklöf)
At first, Holiday is the perfect visualisation of its title's definition. Transported into Bodrum, an island in the Turkish Riveria, the port city is sunny, decorated with blue skies and even bluer oceans, a dream getaway where money is no option. In this centre of paradise is Sascha, a young, bleach-blonde haired teenager whose colour-coordinated wardrobe heightens the postcard imagery we have entered into in Isabella Eklöf's directorial debut. But before saying "Wish You Were Here!", the Danish director gives us plenty of reasons to star far away, a reminder that if it's all too good to be true, then it probably is.
Sascha (Victoria Carmen Sonne) is not alone on her vacation, as she's accompanied by her mobster boyfriend Michael (Lai Yde) and his close-knit group of associates, who all seem to be relaxing on the island for more dubious reasons. Many days of calming sunbathing pass, but it's not long before the darker side of Michael's generous nature is gradually unmasked, an unsurprising turn of events given the treatment of his underlings, including a brutal interrogation of one member who may have alerted the police to their criminal activities (the script, co-written by Eklöf and Johanne Algren, keeps their illicit details purposefully ambiguous, but one can only assume it's drug dealing).
The ambiguities do not end there, bleeding into the portrayal of Sascha, a character who refuses to conform to traditional assumptions of this particular type of female protagonist. An innocent, occasionally narcissistic individual who is just one of the many people kept on a leash by the egotistical Michael, a metaphor made literal when Sascha's scarf is caught in the wheels of a motorised scooter, leaving her with a neck scar that enforces her captured state.
After a series of casual non-sequitors, Sascha meets dutchman Tomas (Thijs Romer), a laidback tourist whose humble abode is his large yacht, a symbol of a potential getaway for the gangster's sweetheart, a possibility contemplated after the film's most absolutely savage sequence. In a violent display of rampant dominance, a pleasant conversation between the main couple becomes horrifying when Michael starts to rape Sascha on the floor of their living room, a stark white space that, thanks to cinematographer Nadim Carlsen's unbroken gaze, forces the audience to watch this unforgivable act, which is depicted in an unflinchingly graphic manner. Its X-rated illustration of sexual assault is genuinely shocking, a bold move that feels like a response to male filmmakers who keep using rape as a go-to plot device. By showing us this horrific action in such explicit detail, it forces us to rethink about other films which have used it as a technique to simply move the plot forward.
This defiant response is realised in the next scene, when the previous violation is not referenced; instead, Sascha and Michael are seen happily celebrating at a late night dinner event, with zero signs of resentment exhibited by either partner. Unlike Revenge, the French rape-revenge picture from earlier this year, Holiday plays with our common expectations of female vengeance, as the slow-burn nature transforms into simmering tension, as we await any form of justified retribution, a gory satisfaction that Revenge gleefully spoiled us with.
Also like Coralie Fargeat's French Extremist picture, Holiday is photographed with an array of sun-soaked colourful visuals, which really accentuate the striking primary colours of the landscape, an ironic decision given the terrible actions that have the beautiful scenery as a backdrop. Eklöf's infatuation with the hypnotic possibilities of static setups invites comparisons to Michael Haneke, especially with her cold, distant displays of sex and violence that mutate audience members from simple viewer to unwilling voyeur. Holiday succeeds as an unsympathetic, subversive spin on the rape-revenge genre, a film which offers no easy answers to its many probing objections.
Wrath of Silence (Yukun Xin)
Thanks to Wrath of Silence, we now know that you can make a great noir film with a mute protagonist, despite what Duncan Jones' sci-fi misfire Mute demonstrated earlier this year. Instead of future Berlin, our silent hero is in Gufeng Village, a small Chinese town that's just existing as accomodation for the large mining mountains that stand intimidatingly next door. It's this idea of the 'miniscule vs massive' that drives Xin Yukun's second feature, a slow-burning mystery that frequently pays off its subtlety with explosive moments of hardcore action that, once again in Chinese cinema, pits one man against the machine.
Returning to his home village in the year 2004 (a strange era to set this story), rebellious miner Zhang Baomin (Song Yang, who gives a terrific silent performance) is back for one reason – to find his missing son. Cast out of the town due to a previous disagreement concerning labourer's rights, Baomin is alone in his futile investigation, an aimless pursuit that puts him in conflict with the corrupt mining magnate Chang Wannian (Jiang Wu), a man who Baomin quickly suspects has taken his child as payback for his past defiance. The plot grows even more complex when Wannian's lawyer, Xu Wenjie (Yuan Wenkang), gets involved, a feeble individual who may need the speechless miner's help in saving his own kid from danger.
Yukun's determinedly stylistic approach works wonders for his script, as the scenes of outbreaking violence are handled incredibly well, comfortably demonstrating Song Yang's natural wuxia skills to great effect, moments which breath some necessary bad-ass charm into the silent hero. This is best seen when a desperate Baomin is forced to take on about 15 different guards just to get inside Wannian's alluring crimson office, a superbly designed space by production designer Lan Zhiqiang that helps in illustrating the sinister nature of Wannian's shifty character. In the fashion of Oldboy's classic hallway fight, Baomin uses a variety of office supplies, and his own fists, to battle his way through the seemingly endless amount of henchmen, a cracking display of martial art proficiency that's captured competently by cinematographer He Shan.
Wrath of Silence is a damning condemnation against the dictatorial elite and their tyrannical control on working class citizens, wrapped up in a slick, commercial package that's sure to satisfy both action and drama fans alike.
Samui Song (Pen-Ek Ratanaruang)
Tell me if you've heard this one before: a dissatisfied partner in a marriage hires a hitman to kill their significant other and of course – trouble ensues. It's not a wholly original premise, but one with enough basic schematics to build a great film from. Unfortunately, Pen-Ek Ratanaruang's version of this scenario, Samui Song, fumbles this setup, favouring a dull atmosphere and lethargic pacing over any narrative creativity or technical invention, delivered in a fashion that leaves you just as dissatisfied as its central protagonist, the middling actress Vi (Laila Boonyasak).
After a minor car accident, Vi meets the mysterious Guy (David Asavanond), a slick stranger whose polite small talk disguises much darker intentions, trying to sell a service that not many would purchase – he's a hitman. There's a good reason Vi is in the market for something so drastic: her wealthy husband, Frenchman Jerome (Stephane Sednaoui), has decided to dedicate his and his wife's entire life to living in the commune of deceitful cult leader the Holy One (played with an expected stoicism by beloved Thai character actor Vithaya Pansrignam). With their lives and wealth being handed over to the enigmatic guru, Vi's last straw comes when she is 'gifted' to the Holy One, forced to spend the night with him as her brainwashed husband sits next door, trying to entertain the rest of the members with corny opera music.
Vi's plan is simple (like all ill-intentioned ones are): she cannot divorce her affluent partner (otherwise she'll be left penniless), but his death would reward her with the money needed to get away and advance her fledging acting career, one filled with numerous references to Ratanaruang's own filmography. Guy is more than eager to carry out the plan, one which falls apart immediately when his assassination attempt on Vi's husband gets pretty messy (an altercation that involves someone being bludgeoned to death with a giant phallic statue, one of the film's lazy visual metaphors).
It's not unbelievable to assume that a planned murder can go wrong, but the level of incompetence displayed by Guy in his supposed main profession is baffling. Anything that he can screw up he does, which for such a straight-faced drama, stretches credibility to a level that makes the rest of the proceedings feel aggravatingly tedious. Leaving a business card next to the buried body isn't just sloppy, it's downright stupid (even the idea of a contract killer having a paper trail with personal details on it doesn't make sense either). The competent, but predictably hazelnut flavoured cinematography, doesn't do much to illuminate Guy's monotonous misadventures, as Vi's relevancy within the plot shrinks with every new scene.
The concluding third act, which takes place upon the titular Samui Song, transforms this noir into a trivial melodrama that decides to end the story on a real meta-twist, an unearned reveal that is bound to leave a sour taste in any audience member's mouth. I was not insulted by its final twists, as that would denote that I cared about anything that happened before it; all it did was confirm that this joyless cacophony of crime thriller tropes is not only stale, it's downright irrelevant.
Are there any current festival films that you're excited for?
---
Opinions expressed in our articles are those of the authors and not of the Film Inquiry magazine.