Interview With Sam Keeley, Star Of THE CURED
We had a chance to speak with Sam Keeley, star of the upcoming horror film The Cured. We spoke about his career, his influences, working with Ellen Page and David Freyne, and what project he's excited about in the future.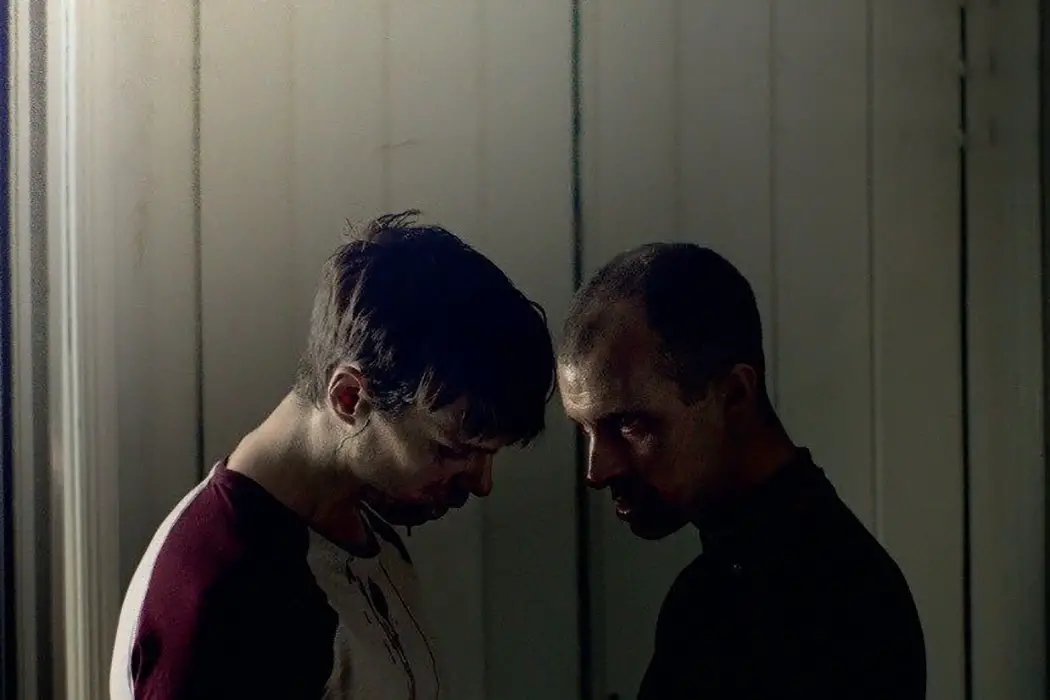 Sam Keeley never had much formal training as an actor before he got his big break in the film The Other Side Of Sleep. He didn't need any. He was, as they say, born to do this work. The veteran actor hasn't even reached the age of 30, and has worked with some of the most influential and talented directors and actors in Hollywood and beyond including Paolo Sorrentino, Ron Howard, Sean Penn, Frances McDormand, Brendan Gleeson, Emma Thompson, Chris Hemsworth, Cillian Murphy, Bradley Cooper, Uma Thurman, and many more. In his latest film, The Cured, he joins Ellen Page and Tom Vaughan-Lawlor for David Freyne's remarkable feature film debut.
Mark mine and Keeley's words, Freyne will have a long and fruitful career as a filmmaker. The Cured is one of the smartest entries in the zombie horror subgenre of the last thirty years. If Keeley keeps going at this pace of choosing layered roles in multifaceted films, he'll have an Oscar nod in no time. On the cusp of The Cured's theatrical release, I had the opportunity to catch up with Keeley. During our conversation, we spoke about his career, his influences, both contemporary and past, working with Page, Vaughan-Lawlor, and Freyne, what draws him to a particular project, and what project he's excited about in the future.
Alex Arabian for Film Inquiry: Wonderful film. Excellent performance in The Cured, man. Congratulations!
Sam Keeley: Thank you very much! I really appreciate it. Cheers!
Cheers! So, you got you first big break in an open casting call for The Other Side Of Sleep [both laugh], yeah, way back in the day—
Sam Keeley: Exactly.
Had you had much acting training before that?
Sam Keeley: I hadn't all. I failed all my exams in high school. I was not a very good role model for anybody who's studying, and I decided to go into drama school to possibly pursue a career in film, not necessarily thinking acting; I was a singer/songwriter originally, and this was kind of going to be my fallback, even though it's not a very terrific fallback plan. But I got bit by the bug, I was only in school for abut eight months – in drama school – and I loved it and I read everything and I watched everything that they gave me.
And I was working at a video rental store on the weekends to try and make some money. And my dad saw the casting call in the local newspaper and said, "You should go down there and see what happens." So, I went down and got a callback and then another callback and then that was it. I landed to the the lead in the feature, which was crazy. So, I kind of picked everything up as I went and also just, I guess, in that perspective, I came up with my own kind of style then, as well. But yeah, that was it, before the film that was about it.
Wow. That's incredible! The rest is history.
Sam Keeley: Yes. Nice! Yeah.
What initially drew you to David's [Freyne] script for The Cured?
Sam Keeley: Dave sent me the script I think about a year and a half, maybe nearly two years before the shoot, and Dave had seen my work, and so he knew who he wanted for the role and apparently I was his first choice. And it was an offer with the script, and I was like, "Wow. Okay. I gotta have a look at this to see what this is," because unless you were a cinephile at the time you wouldn't have really known my work, you know? Well, he did.
I read the script and I was struck immediately at how fresh it was – fresh of a take it was on the genre that we all know so well, and it was in a dark world with complex characters and it was human and evoked emotion in me and I finished the script in less than an hour, I breezed through it – I loved it. And then, so I was in from day one, I said, "yes," straight away. I wanted to be part of it regardless of who was in the cast. I just wanted to do it.
Yeah, I could imagine. And when you finally got around to making the film, what was it like working with David? I understand it was his first feature. I mean, he has such a keen eye for direction.
Sam Keeley: Yeah. It's amazing the fact that that's that guy's first feature, I still don't believe it, there's just no way. He's done shorts – he's been working on those films for a while, and when he actually got around to filming it and the shooting end, I was amazed at the grace and the ease that he took the pressure under and he never lost his temper. There was never any emotions on set. No egos. He was just calm and collected. And he looked like a million dollars everyday and I was like, "How is this motherfucker doing this?" [Both laugh] He was great.
He knew who he hired. He knew who he got for the role. He knew the type of actors we were, and he let us play and he just captured us doing our thing. And his direction was always very small – tweaks here, tweaks there. But it was the type of stuff that – it was a small enough tweak that then the whole scene would open up for you, in a way. I think he's gonna go very far. I think he's very, very talented. I'm so happy for him. I'm so happy that he made such an amazing film and I'd love to work with him again. His future is just huge, it will open up big for him. It's great.
I think so too. You've worked with such amazing actors and directors. Paolo Sorrentino, Ron Howard, Sean Penn, Frances McDormand, Brendan Gleeson, Emma Thompson, just to name a few. I mean, the list goes on. [Laughs] So what, if anything, have you learned from the people you've worked with in the past?
Sam Keeley: I mean, most of what I know as an actor, I've picked up from watching people, studying people, and mannerisms of people, but also just watching onset and seeing how things are done. I mean, I've been given many different pieces of advice from various different actors all over the years; it's hard to pinpoint any one that really made a difference. I really enjoyed working with Sean Penn, that was really special I think. He's such a force of nature, that guy.
Every decision he makes is so bold and so strong and so true to the character. And he's like a poker player, he doesn't give too much away. He'd read the scenes very casually before the shoot, but when he shoots, everyday is different – in a way, he keeps everyone on their toes. I worked with an actor, British actor, Johnny Harris. Johnny was nominated for a BAFTA, a couple of years ago for This Is England, the TV show. And he and I did a film called Monsters: Dark Continent.
Oh, right! Yeah.
Sam Keeley: Yeah. I learned the most from Johnny Harris. He's such an incredible actor, so, the fact that not everybody knows who he is – you all will, he's nominated for a BAFTA again this year for a film he wrote and starred in called Jawbone. He's amazing. He's an amazing human being, an incredible actor. And I learned a lot from Johnny. I can happily say that I watched him day in and day out being himself. He is incredible.
That's amazing. I'll definitely check out more of his work.
Sam Keeley: Cool.
How was your experience working with this cast (Ellen Page and Tom Vaughan-Lawlor – who are incredible)? You three have great onscreen chemistry.
Sam Keeley: Yeah. It was great. I knew Tom from just Ireland, and Ireland being Ireland, it's a small place and the industry is small. But I never actually met him or worked with him but we kind of know each other by association. So, that was lovely meeting him and nice to see him in the flesh acting because he's known so well in Ireland. It was lovely to see him in front of the you do his thing because I think he's very talented. And he is perfect for Conor. He fit that kind of energy that was so familiar but also so menacing.
And working with Ellen was incredible, she's a dream to work with. I'd known her from her work, obviously, but this is the first time I actually met her, worked with her, and she was great. She brought such femininity, but also such strength to Abbie as a character. She was just there for you in every beat of the scene as an actress and never let you down. The scenes are very intimate, you know. She was there the entire time. So present. I love that. I'd love to work with them both again.
How did you prepare for the role of both the infected Senan the cured version of Senan?
Sam Keeley: For the cured version, I wanted to root it in something that we all could identify with. And I know that eating people is probably the worst thing in the world you could possibly do, but I tried to look into people who have been institutionalized, be it prison or otherwise, for various different crimes like murderers and sex offenders and people who go through assistance and then get out and possibly get integrated back into society. So, I did a lot of reading about people like that and watched their interviews, so, that was dark and horrible and not very nice. But I think it was necessary to understand the psyche of somebody who is so ridden with guilt but has to kind of get on with their life.
And then, for the infected versions of the characters, we had a wonderful actress who did the short film, The First Wave, with David. Her name's Jane McGrath. She's like Ireland's answer to Andy Serkis. She's incredible. She's amazing with movement, and she eventually created all of the cured's breathing, the way they moved, the way they smelled and all of that stuff. And she did a workshop with us for a couple of weeks, and she was present onset also to watch and make sure – but she coordinated with us, she coordinated with all the extras, and it worked. Because the breathing was such a particular thing, to breathe in that sort of way. When she got a group of 10 to 15 of those people doing that breathing all in unison and they're looking at you with their brow and their jaw is jutted out a little bit, it's intimidating. It really is.
Absolutely. So, who are your inspirations as an actor?
Sam Keeley: I go through phases of different actors but also I have very new school and old school kind of tastes. I love people like Steve McQueen, obviously, and Paul Newman, I love Paul Newman's work. Then, I really love Heath Ledger as an actor when he was around doing his thing before he tragically was lost to us. I knew I wanted to be an actor, a film actor, when I saw Sean Penn in Mystic River, Clint Eastwood's film, Mystic River, just the power he was able to demonstrate of being a man broken with the loss of his daughter; I felt that if the medium of film which some can create a platform for somebody to perform like that, I wanted to be a part of it.
But also, I like a lot of Scandinavian actors like Mads Mikkelsen from Denmark, Mikael Persbrandt from Sweden, I really like Matthias Schoenaerts from Belgium. So, I go through a lot of phases of world cinema but also kind of classic, old school film stars, also. A little bit more than a few, I guess.
That's wonderful. So, one of my favorite, short films is The Nation Holds Its Breath. I think it really shows your range as an actor. And it got me thinking, in general, how do you choose your roles?
Sam Keeley: I just need to feel it. First of all, thank you so much for watching that short. I love that, thank you so much. I thought it was great. It was great to work on it. I'm glad you enjoyed it. For me, I just have to feel it, you know? I'm not somebody who takes anything that comes in. If I don't feel it, I can't act. I know that sounds very corny and very actor-y bullshit, but I need to feel it in order to be able to emote and connect, and if I'm reading something and I connect with it in any way – despite the character, whether it's a tiny role or huge role or short film or feature or TV, it doesn't really matter – if it hits me and I feel something and I genuinely laugh or I genuinely cry or I genuinely feel something or bugs me or it angers me. As long as it provokes something in me, that will always steer me to always wanting do something
And The Nation Holds Its Breath was exactly that. It was funny. I remember sitting in a café in London reading the script, laughing my head off when I was reading it and also crying. I was just like, "this is great." It's only gonna be, like, 15 minutes, but it's gonna be so great if it's done right. And it was, and I'm really pleased with that.
That's fantastic. That makes a ton of sense. Are there any exciting projects that you're working on next?
Sam Keeley: I just finished a film in Canada, British Columbia called Peace directed by Robert Port. He's an Oscar winning director for Best Documentary Short (Twin Towers). Just myself and Alexander Ludwig and Franco Nero. It's a story based on a novel, by a guy called Richard Bausch, of the same name, Peace, and it's about four soldiers from America in World War II who got lost in Cassino [Italy] in 1944 and how they kind of find their way out of that situation – a kind of psychological study of four men deteriorating in the middle of the snowy mountain. I'm really proud of that one, that was an amazing shoot. I think it comes out later this year, so that will be a good one for me.
Sounds phenomenal. Sam, thank you so much for your time.
Sam Keeley: Thank you, man. I appreciate it.
Film Inquiry would like to thank Sam Keeley for his time, sagacity, perspicacity into his career, and sharing his knowledge about film.
Read our review of The Cured here.
The Cured opens theatrically to select theaters on February 23, 2018 in the U.S. For more information on its release, click here.
---
Opinions expressed in our articles are those of the authors and not of the Film Inquiry magazine.