Jacob Burns Film Center: A Hub For Rising Documentarians From Middle East & North Africa
Since its creation, the Jacob Burns Film Center has curated timely, poignant series aimed to enlighten and uplift its audiences. The theater, located in Westchester County, NY, is always one step ahead of the curve. Coming up this month is another exciting exhibit, entitled Greenhouse.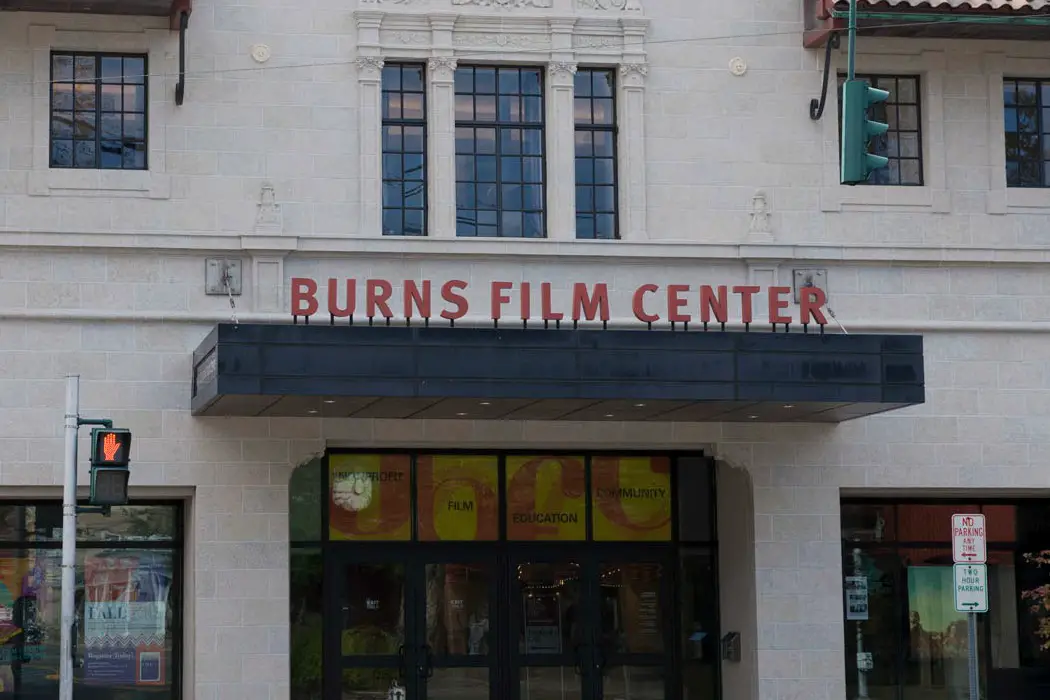 Since its creation, the Jacob Burns Film Center has curated timely, poignant series aimed to enlighten and uplift its audiences. The theater, located in Westchester County, NY, is always one step ahead of the curve. Coming up this month is another exciting exhibit, entitled Greenhouse.
Beginning the second week of April, four filmmakers from Turkey, Algeria and Mexico will take up residence at the Jacob Burns Film Center campus, where they will drop in on classrooms and showcase their works in progress.
What is Greenhouse?
Greenhouse, which is a collective of documentary filmmakers located in both North Africa and the Middle East, helps to bridge the gap between cultures through powerful statement media. This is the third year that the JBFC has partnered with Greenhouse and the timing could not be more critical.
According to the Greenhouse site, it is an "international consortium" made up of The New Fund for Cinema and Television (Israel) Ankara Cinema Association (Turkey) the VOF Appel & Honigmann (The Netherlands) Bruni Burres (U.S.) and ESAV Marrakech – the Marrakech School of Visual Arts (Morocco).
Why is this relevant now?
It is no secret that xenophobia has plagued the executive branch of the U.S. government. Between President Trump's proposed travel ban on six primarily Muslim countries and his ban on Syrian refugees, Islamaphobia and blatant racism have been behind nearly every one of his decisions.
Now more than ever, we need media that speaks louder than the sound of one man's voice. We need media that proves we are bigger than the clouded judgments of our higher ups. We need movies that band us together.
This is where Greenhouse comes into action. Over the course of six days, the Jacob Burns Film Center will show culturally relevant documentaries dealing with issues from LGBTQ rights to immigration to health care.
The series will feature four upcoming female directors from Turkey, Algeria and Mexico, who will work with students ranging from high school to post-collegiate, teaching them important skills and introducing new ideas and perspectives, both on media itself and the cultures surround it.
In fact, on April 26, the Jacob Burns Film Center will host a group of high schoolers as part of their Classroom to Screen Room program. The four visiting filmmakers will assist in holding a discussion around immigration, showing short films that center around the lives of refugees. The artists-in-residence will also work with filmmakers from the Creative Culture program, whose debut I wrote about last month.
The Films
On April 26, the visiting directors will show their works in progress at the Jacob Burns Theater in Pleasantville, NY.
The three films are: Mr. Gay Syria (Directors Ekin Çalışır & Ayse Toprak, Turkey) La Rockeuse du Desert (Directors Laura Bustillos, Mexico & Sara Nacer, Algeria) and Babyland (Director Ekin Çalışır, Turkey).
Mr. Gay Syria features two young, gay Syrian refugees as they unwrap their own identities and work to build their lives from the bottom up. Directors Çalışır and Toprak take us on a trip with two distinct, struggling characters: one is a married father living a "double life" while the other has recently signed up for the Mr. Gay World contest, hoping to shed light on the largely invisible LGBTQ refugee community.
La Rockeuse du Desert challenges the very fabric of female participation in traditional ceremony: the film follows a group of Algerian women who learn to perform Gnawa music, the ancient spiritual songs and rhythms of North African Islamic descent. Men traditionally perform this Gnawa music during "Lila" (Arabic word for "night") an evening of ceremonial dancing, singing, and sacred ritual that lasts until dawn. But this film rocks the boat; rebel Gnawa women take to the stage and perform despite ancient sexist exclusions.
Finally, Babyland explores the implications of peace in the nation of Cyprus, where embittered Turkish Cypriots must work through their difficult relationship with Greece and their confused ties to their home country.
The Greenhouse series will also feature a multitude of shorts and feature length documentaries. The program even features a free screening of the film, Sbitar, an intimate account of life in an Emergency Room located in the largest hospital in Africa. Following the screening will be a Q&A with filmmaker Othmane Balafrej via Skype.
The Filmmakers
As previously mentioned, four female filmmakers from Turkey, Mexico and Algeria will take up residence at the Jacob Burns Film Center from April 10th to May 1st. Their names: Sara Nacer, Laura Bustillos, Ayse Toprak and Ekin Çalişir. These accomplished filmmakers will be showing their works in progress and working alongside students as well as researching U.S. festivals, in the hopes of finding homes for their films.
I had the good fortune of interviewing Ayse Toprak, co-director of Mr. Gay Syria, before she made the trip out to NY. Below is our exchange via email.
Sophia Cowley for Film Inquiry: Congratulations on your project! How did you first get involved with Greenhouse?
Ayse Toprak: I first heard about Greenhouse through my friends who had attended the programme. They raved about how helpful it's been for the development of their documentaries. I decided to apply and I got accepted. And so far, it's been an amazing experience!
What inspired you to begin working on Mr. Gay Syria? What is the main message behind the film?
AT: I have always been sensitive about people who face discrimination on the basis of their race, color, ethnicity, religion or gender. My characters in the film face a world that is doubly hostile to them being both a refugee and gay.
With the influx of Syrian refugees in Turkey, many of whom live under dire conditions, I wanted to do a documentary about them whose resolve to improve their life chances was admirable. They did this with a light heart and laughter. And their frankness as well as their dignity taught me something about holding on to life no matter the circumstances.
As we got closer, I thought that if I can transmit these characters onto the screen, the audiences would befriend them like I did and be equally moved.  I suppose one of the main messages of the film is that human rights cannot be compartmentalized and that we cannot stop fighting for specific rights in the name of larger tragedies. Just because they are gay doesn't mean that they're not refugees.
Mahmoud, Husein and friends have the common destiny with millions of Syrian refugees, uprooted by a conflict beyond their control, with the dream of finding new homes in unfamiliar lands, to belong somewhere, demanding the right to live any way they want.
 Film Inquiry: You have been receiving quite a bit of positive press for Mr. Gay Syria. How has the film been received by audiences in Turkey?
AT: The film has not been shown in Turkey yet. While we were invited to the Istanbul Film Festival, we had to decline the national premier as one of our main characters is still in Istanbul, and does not feel comfortable with the showing of the film, especially because his family who has been threatening him because of he's gay lives in the same city. That said, from our crowd funding, we could sense that people here are excited to see it. We also got the same amount of hate messages but that was always expected.
Film Inquiry: What are your hopes for introducing Mr. Gay Syria to American audiences?
AT: We hope to open up at a good documentary festival in the US and hopefully get the film on TV and other platforms. We're very interested in working with LGBTI NGOs to raise awareness about the issues discussed in the film. Impact producing has always been our passion and we're keen to look into the ways of taking the film beyond the screen. We feel that American audiences are usually very open to debates like this. Thus, the American market excites us immensely.
---
Major thanks to Ms. Toprak for the interview! The Greenhouse series will premier on April 23 at the Jacob Burns Film Center in Pleasantville, NY. For tickets and more information, please visit burnsfilmcenter.org/film.
Do you plan on watching any of the aforementioned documentaries? Let us know in the comments below!
---
Opinions expressed in our articles are those of the authors and not of the Film Inquiry magazine.