MANIFESTO: Best Left As An Art Installation
Manifesto, based on an art exhibit, contains an incredible multi-role performance by Cate Blanchett, but it doesn't add up to a coherent film.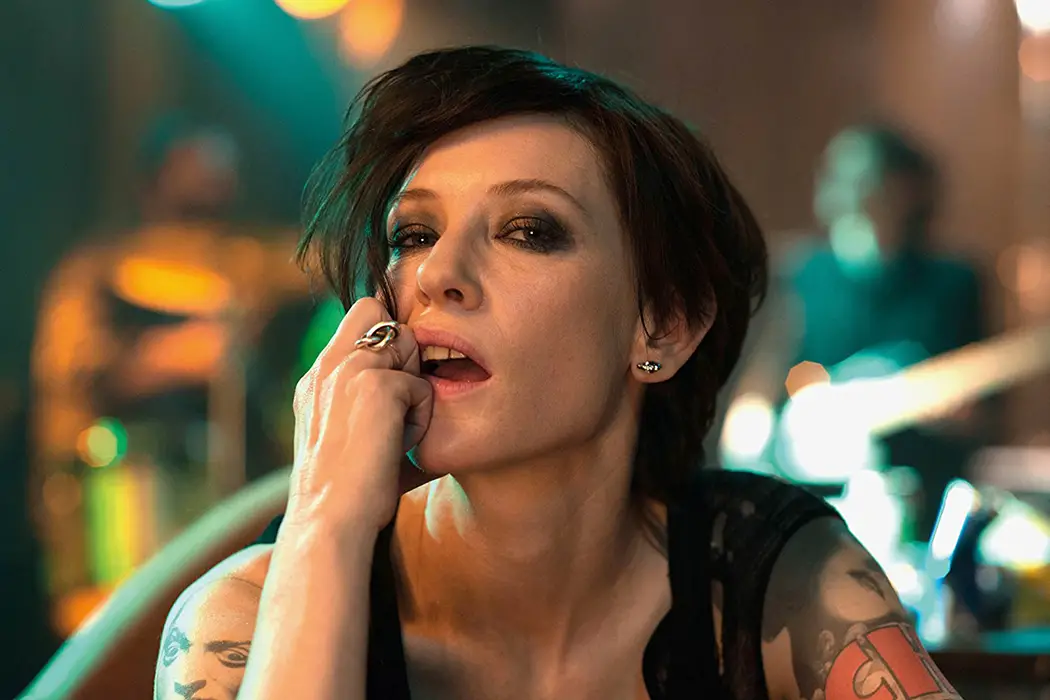 Julian Rosefeldt's film installation, 'Manifesto', originally premiered in 2015. Consisting of 13 different channels, it pays homage to a wide selection of artists, philosophers, and activist group manifestos on the future of art, how art influences society, and what art really means. Manifestos from Marx, Lars von Trier, Jim Jarmusch, Yvonne Rainer and many, many more are included in the piece. The installation is currently on show at the National Gallery in Prague, and has toured some of the most prestigious galleries across the world.
Manifesto, the 2017 film, is somewhat of a different animal. Cutting all 13 manifestos back to back, Rosefeldt works the installation into a feature length film. There is no narrative, no cohesion between the scenes – other than the location – various parts of Berlin. Rather than a narrative film as we understand it, Manifesto is a selection of works, expressed to the camera in different settings from different characters. Cate Blanchett, in what is arguably her most impressive work yet, plays each of the 13 characters and recites each manifesto.
As a choreographer, Blanchett coaches her dancers to the tune of Rainer, Schwitters and the Fluxus movement, she plays a grieving widow shouting down a funeral congregation with Dadaist anti-art ideology, and amongst others, a school teacher giving her pupils an assignment using the principles of the Dogme 95 movement with added Werner Herzog. She is, masterfully, unrecognisable from one scene to the next.
Blanchett Rules the Screen
Blanchett is comparable to a chameleon, changing every element to fit the character of each segment. Her body language, posture, and even gait changes to fit each of the characters, giving every individual an authenticity. Having one actor play every character is, of course, a symbol for arts movements as a collective. No matter how different the manifestos appear, they are all attempting to do the same thing – evoke change. Similarly, no matter how different Cate Blanchett appears, she is the same underneath. Certainly, few other actors would have been so successful than Blanchett – and evidently Manifesto could not have worked without her.
The production design is also superb. Using the cold and sometimes grim architecture of Berlin as a backdrop, the design of each scene is fully developed. The never-ending sea of computers, behind which stock brokers type furiously, is almost terrifying. Blanchett's homeless man is trapped, walking through abandoned buildings, surrounded by litter. The cold seeps through the screen, devoid of any human warmth.
Manifesto, though not a humorous film, manages to hit a few funny notes in its 90 minute run-time.  In what is one of the funniest scenes, Blanchett's newsreader speaks to herself from a futuristic news studio. She's perfectly poised, inside a pristine studio, whilst her alter ego is outside battling the forces. They debate amongst themselves ideas about conceptual art, calling each other Cate the entire time, in a near perfect parody of modern day news cycles.
Not a good fit for cinema…
Manifesto does have its moments, they just fall few and far between. It's biggest issue seems to be that is doesn't really successfully translate to screen. It's an interesting concept, and one that I am sure worked as a installation. In this setup, one could go from manifesto to manifesto, engaging with it, spending time understanding it and treating each individual character and speech as its own separate entity.
In Rosefeldt's film, the manifestos are declared in a linear order, as is the basis of a film rather than an exhibition. Due to the nature of narrative cinema, I found myself looking for connections, reasons why the manifestos were placed in this order, links between characters. There were none. Each piece is to be understood separately from the one before it, their only connections being that they are all manifestos, thus making the shift from one scene to the next jarring and incoherent.
The film also assumes some knowledge of artistic manifestos and movements from the viewer. I was able to keep up at some points, but most of the manifestos left me bewildered and scratching my head. The lack of contextualising makes sense in terms of what Rosefeldt is trying to create, but it's very easy to get lost in each scene. It's clearly a film designed with those who have a background or a deep understanding of art history in mind – the vast majority of the film flew straight over my head.
This isn't helped by the lack of creativity when exploring some of the manifestos. Whilst some (the funeral scene, the conservative mother, the school teacher) are cleverly directed, with the context aiding an understanding of the dialogue, some scenes are a straightforward reading of a manifesto. When viewed in comparison to the funeral scene or the classroom scene, for example, the stockbroker, garbage man, and CEO feel very lacklustre in their design, editing, and direction.
The film version also begins with a casual interview between Rosefeldt and Blanchett. They ask each other questions about the favourite art movements, why Blanchett wanted to be involved in the films/installation and how they met. Though amusing, it's less than informative, and feels odd being placed before we have seen the film. It gives an odd sense of pacing going into the rest of the film, as though it doesn't really belong there.
Manifesto: Not Accessible?
Manifesto has some magnificent moments, and Blanchett does give an unparalleled performance, but ultimately it is a repetitive and cyclical exercise. It's not boring, but it does leave a lot to be desired.
The way it is structured, and the lack of accessibility to the texts is also kind of troubling. Perhaps it is not intended to be a work for the general public, and is only designed for the artistic elite, but this seems to be contradictory to the point the film is making.
The exploration and interrogation of artistic manifestos often results in ideologies about art being for everyone, no matter who they are or what education they have. Many of the manifestos talk explicitly about how the human experience is art itself, that art is not something to be hung up and talked about in an academic sense only. Rosefeldt seems to be agreeing, or at least platforming these concepts, and therefore it's a real shame that Manifesto feels pretty inaccessible to anyone without an arts degree.
Do you think films need to be accessible for all types of audiences? Let us know in the comments below!
Manifesto is out in selected cinemas in the UK, and is set for release on Amazon later this year. For international release dates, check here.
---
Opinions expressed in our articles are those of the authors and not of the Film Inquiry magazine.