NYFF 2017: A Foreign Tale Of Reality & Fiction
Stephanie Archer discusses three foreign films from this year's NYFF that examine realities shattered and the consequences that follow.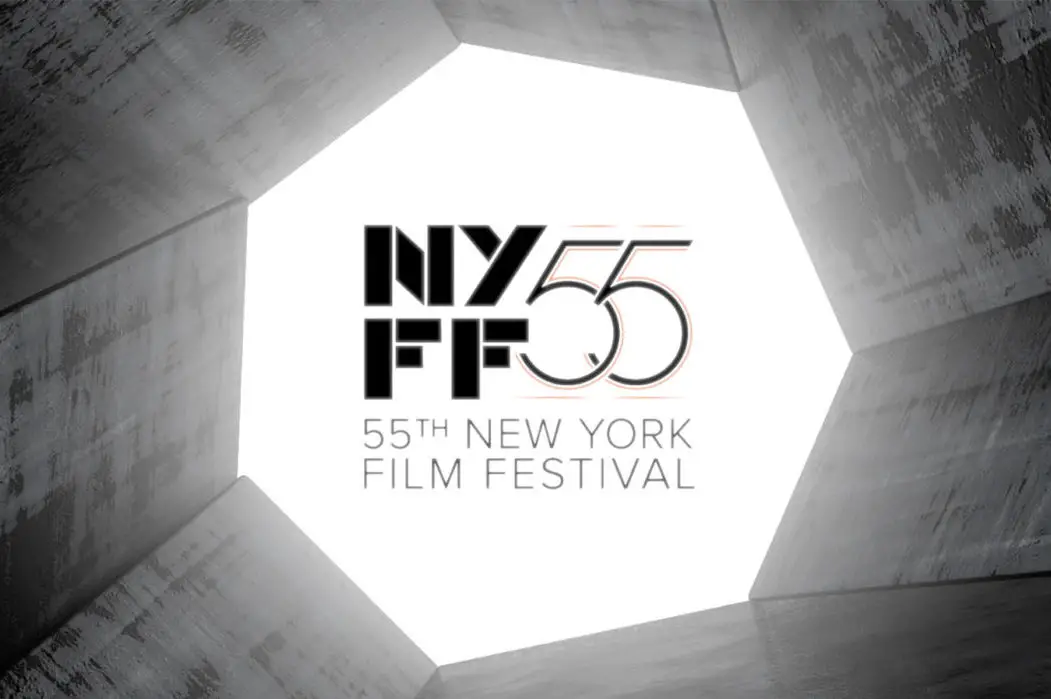 As we enter the official third act of the year, words like film festival, potential, and Oscar run rampant. It's an exciting and electric time of the year for those in Hollywood and those who come forward to see the films everyone has been talking about, as well as to catch the last of the premiers before the year's end. For me, it screams New York Film Festival.
Much like Tribeca, attending the NYFF has been something I have desperately wanted to do for years. Finally this year, my goal has come to fruition – and it hasn't disappointed. With so much to see, I have been pleasantly delighted to find an array of films with still much more to go. For my first recap, I have chosen to focus on the eclectic foreign films I have had a privilege to see.
I have never been the most adventurous when it comes to foreign films, feeling slighted that while I am trying to read subtitles, an entire film is passing me by – visuals and actors subtle movements missed. Yet, with the NYFF, I set out to change that putting three films from three different countries on my docket. To be honest, it was tiring – my eyes not use to the delicate balance of subtitles and visuals – but it was completely worth it.
These three foreign films I had the privilege to see each examine worlds and realities shattered in their own regard, as well as the realities and truths they long for. One film shows the damaging power of suppressing one's own desires, while another examines a longing for freedom and safety in the face of a broken reality. The final film examines the devastating consequences of a devised world crushed under the weight of truth where seemingly nothing can be the same again.
Thelma (Joachim Trier)
From the very beginning of this film, starting with its title, viewers are thrown into a world of control, desire and fantasy. Titled Thelma, it is literally a female name meaning "will" or "volition – the faculty or power of using one's will", and that is exactly what this film delivers.
Having premiered at the Norway and Toronto International Film Festivals prior to the showing at NYFF, there was a lot of buzz leading into Thelma – the theatre showcasing the press screening the most packed I had seen it thus far. From the first scene, viewers are locked in, captivated by a young child and her father hunting in the snow covered woods. Yet, what seems like a lesson in survival quickly turns into a potential betrayal of a caretaker. It is this scene (without spoiling it) that will haunt and resonate throughout the entire film.
Thelma (Eili Harboe) is now an adult studying biology at the university. This, as we find, is her first time away from the security of home and the protection of her parents. While studying one afternoon, she is overcome by a grand mal seizure – all while a mass of birds throw themselves into the library's window. As she begins to undergo testing for a seizure disorder, she begins to venture out socially, making new friends, bonding closely with fellow student Anja (Kaya Wilkins). Yet, as the two become closer, Thelma finds herself desiring more than friendship – a feeling that she can not feel or express.
Yet, as she continues to deny the feelings within her, Anja goes missing and the world around her begins to fall apart – leaving her to question both her sanity and her entire life.
A Norwegian film, Thelma is captivating, chilling, confusing and brilliant. Its message regarding the consequences of hiding oneself and your deepest desires because of others is clear and concise, yet without losing itself or overwhelming the story. With its script so beautifully written by Joachim Trier and Eskil Vogt and the direction of Trier, audiences will find themselves in a sense of madness and confusion – much like our main character. Yet, while this is where a film could potentially lose an audience, Thelma drives you to stay committed to the very end.
Our leading ladies, Eili Harbor and Kaya Wilkins, are both still fairly new to the movie industry, yet their performances suggest otherwise. They both brought depth and believability to their characters; so much so that I honestly believed I had seen them before. They were not drowned out by the fantastical, yet used it to their advantage to make themselves more relatable and real.
What really had me hooked was the haunting and entrancing score by Ola Fløttum that played throughout the film. Walking out of the theater, this was an element within Thelma that stuck with me the most. To be fair, it might be because it was a constant even when I was reading the subtitles, yet I do not believe that to be the case. It brings scenes, madness and powerful moments together that may have fallen apart otherwise. Definitely one of my favorite film scores to date.
The Other Side of Hope (Aki Kaurismäki)
Film is art imitating life – the first words I was taught with regards to film. No matter how fantastical, dramatic, reminiscent or horrific – there is a part of real life flowing through the undercurrent in a film. In The Other Side of Hope, a foreign film from Finland and directed by Aki Kaurismäki, audiences see just that: a comically dark look at countries handling and views of Syrian Refugees.
The film opens slowly on a man who has been stowing away for months, waiting for his ship to arrive in Finland. Cleaning himself up and making his way to the local police station, Khaled (Sherwan Haji) turns himself in stating he is here illegally from Aleppo to request sanctuary and papers to stay in the country. Shuttled off to a refugee base, he is given food, water, and a bed to sleep on – where he runs into others like himself who wait for an absolution.
Wikström (Sakari Kuosmanen), after leaving his wife and winning the jackpot at a local underground poker venue, sells his traveling clothing company and invests in a local failing business. He sees more of a future and a profit in the food industry and is determined try anything for a chance at success – even sushi.
One night, after Khaled is denied his refugee status (his plight is deemed unworthy of sanctuary) and beaten by local refugee haters, Wikström finds him hiding behind the restaurant dumpster and welcomes him into "the family" – well, not without a darkly comic brawl however. A friendship between the two begins to grow and a chance for all their lives to change begins to become a possibility.
The Other Side of Hope is a film that is reminiscent of great films like Wes Anderson's The Grand Budapest Hotel and Moonrise Kingdom. There is a dark and dry humor interlaced throughout the entire film that gives it that little something extra. It is a dark story about the horrors illegal refugees face but without drowning audiences in political propaganda or stealing away the entertainment value.
Yet, there is still a serious thread hidden under this dark and dry humor. Arriving in Finland, many refugees do the right thing of turning themselves in and asking for sanctuary only to find that that are deemed safe of returning home and lacking sufficient evidence to stay. The struggles reaching safety and the struggles to fight to keep it is out of their control. Even if they try to stay illegally without turning themselves in, they will instantly be deported if caught, requiring a show of papers to show their legality.
It is not just the governmental decisions that are handed down on whether an individual can stay or must leave that is examined. The Other Side of Hope takes time to show the polarizing view on illegals and proving sanctuary. Men threaten to beat Khaled because he was a refugee, while others secretly try to help him remain free and in Finland.
It was interesting for me, at a time when the debate of illegal immigrants is a hot topic in both political and social circles, to see that this is a polarizing topic that is not confined simply to my country. Across the world, as the influx of refugees has become a global exodus and countries have begun closing doors, many countries are considering, or have, closing their borders. As the power and influence of social media spreads images and videos of the horrors these refugees face, more people are fighting for those people to find peace, hope and a home.
What we must always remember is that even in the moment the hope that kept us going is gone, there will always be others willing to give you new hope.
Ismael's Ghosts – Director's Cut (Arnaud Desplechin)
While my foreign exposure has been limited, this was one of the coolest foreign film experiences of my life thus far. Having premiered at Cannes Film Festival earlier this year, this particular showing of Ismael's Ghosts was the first in North America AND was 20 minutes longer than the original premiere. A director's cut, the original way the director had intended the film to be viewed.
It is a sad tale of a man whose entire life is uncontrollably a lie. With his wife having gone missing some 10 years earlier and his brother dead, Ismael (Mathieu Amalric) is alone with only his writing and filming to comfort him. Taping his heartbreak and despair, he uses film to pour life back into his lost loved ones through a mysterious spy agent Ivan Dedalus (Louis Garrel) and his wife Arielle (Alba Rohrwacher). Through film and a newfound love, Ismael finds hope and light – only to have it suddenly extinguished in an instant.
One bright and sunny day, with his lover Sylvia (Charlotte Gainsbourg) sunbathing and Ismael's latest script flowing freely with inspiration, his long lost wife Carlotta (Marion Cotillard) returns with vague and unnerving details of her disappearance and the years that have passed since. In an instant, Ismael's reality shatters – and may bring his life and sanity with it.
The story of Ismael's Ghosts was bewitching, a puzzle of stories and characters that each unlocked the true reality of Ismael's world and life. As soon as his wife Carlotta returns, everything from this point on is confusing and called into question. The story by Arnaud Desplechin, Léa Mysius and Julie Peyr is brilliant, evenly paced and a clever tale to show a character's descent into madness.
The psychology of this film is further inlaid by utilizing Ismael as a filmmaker. Watching a man use his films to interpret and work through the vast emotions of his life and the emotions caused by other's uncontrollable situations – yet when he is forced to face the fiction of his his life and reality everything falls apart. He is a man lost in falsehoods, fear and paranoia. It was a brilliant ploy by the writers to give his character and turmoil further depth.
Mathieu Amalric brings to life the mentally unstable, heartbroken character of Ismael, whose healed life slowly breaks away one piece at a time. He handles each pieces intricately, absorbing its effects perfectly into his character. Playing Sylvia, Charlotte Gainsbourg encapsulates the almost fool-hearted and true inspiration to Ismael's life. She has a delicate touch that brings the cool and calm exterior to her character, while also allowing the audience to see the girl screaming within. Both deliver performances that play off each other both magnetically positive and negative.
Marion Cotlliard was the performance I found the most resounding in this film (and I am personally dubbing her the most beautiful woman in the world). While I had seen her in many films before (primarily in The Dark Knight Rises), this was my favorite to date. She was given an array of emotions, motives and desires to accompany her portrayal of Carlotta. She brings an innocence, a horror and a broken heart to her character in a variety of forms at different points of the film that force her to utilize her range. Cotlliard transcends language, her performance clearly interpreted by anyone watching.
Desplechin carefully paced out his scenes, camera angles and length of shots to further instill this psychological madness. Each piece of the puzzle he plays out on screen is perfectly timed, lit and showcased. His culmination of strong cast rounded what he needed to knock this out of the park.
NYFF 2017
While foreign films have not always been my first and foremost venture in film, taking a moment while at the NYFF to sample some of these amazing films was worth it. They were captivating, entrancing and heartbreaking. The success of these films and the quality of their work only made more more excited for more – both at the festival and at home. David Fontana reported on some of the other foreign films at NYFF, read his report here.
Keep a look out for my next article where I bring it back home with some selected films from the United States!
Have you had a chance to see any of these films? Tell us your thoughts in the comments below!
---
Opinions expressed in our articles are those of the authors and not of the Film Inquiry magazine.