QARIB QARIB SINGLLE: Lovely Pair-Up Of Old & New
Qarib Qarib Singlle is perfect thanks to the undemanding running time, whimsical characters, and fresh elements to a classic formula.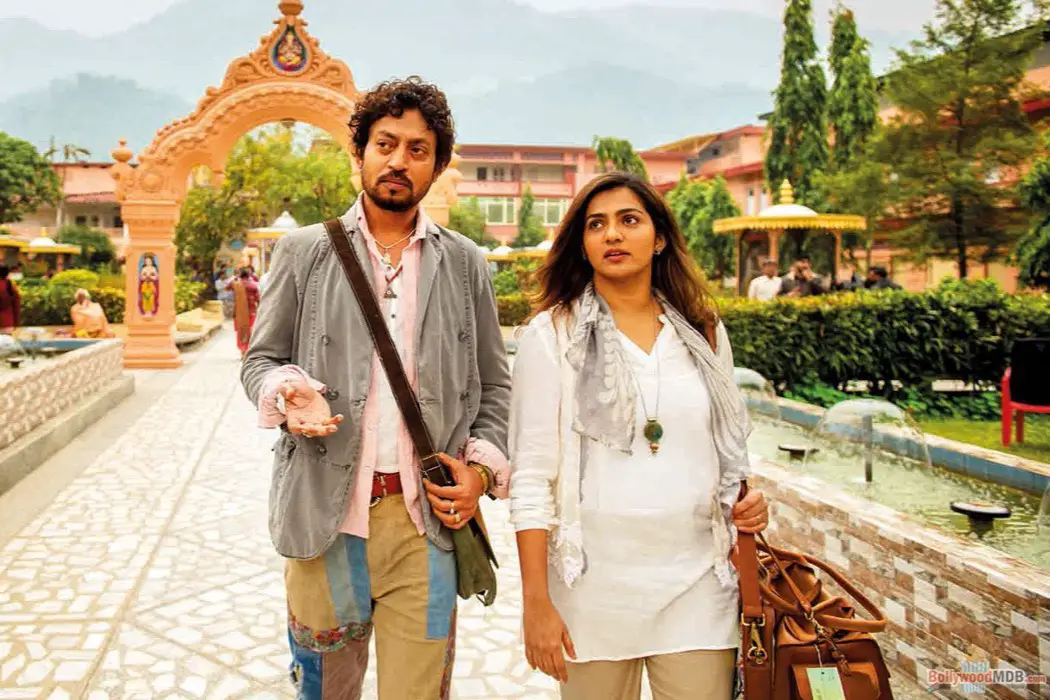 I place Irrfan Khan in the same bracket as actors such as Domnhall Gleeson, Tilda Swinton, Rooney Mara and The Lunchbox co-star Nawazuddin Siddiqui, actors whose name I see in a cast list and am instantly optimistic about the prospects of the film. In the last few years alone, Khan has starred in films such as Hindi Medium, Piku, Haider, and Talvar: all films ranked in IMDB's Top 250 Rated Indian Movies.
Audiences in India have a lot to look forward to when there's a new Irrfan Khan release and likewise so do audiences elsewhere – whilst his English-language films have had a more mixed reception, roles in popular fare such as Life of Pi, Slumdog Millionaire, Inferno, Jurassic World, and even being a part of the superhero phenomenon by starring The Amazing Spider-Man demonstrate his bankability in the West.
Fresh and funny
His latest offering, Qarib Qarib Singlle is one that's bound to please audiences from both the East and the West as it explores modern dating culture with a warmly funny outlook and avoiding some of the major issues that plague the average Indian rom-com.
For one, there's the running length. For those unfamiliar, Bollywood movies can generally run for over two and a half hours long and that's even including the rom-coms – a few famous examples are Dil Chahta Hai (183 minutes), Barfi! (151 minutes) and Yeh Jawaani Hai Deewani. Qarib Qarib Singlle clocks in at just over two hours so to conclude my point, there's a lack of bloat (but still an intermission).
Yeah, it's only two hours and there's an intermission but that's a hallmark of Bollywood cinema. Amongst the intermission, other hallmarks present in the movie are the use of famous picturesque locations, appealing pop music with lyrics that accompany the narrative, and a feel-good ending. In short, it's very much a Bollywood product but not an overblown affair. As well as the relatively shorter length, it's the performances, characters and a twist in the narrative that keep the film grounded.
Lovely, lively performances
Parvathy, primarily known for roles in Malayalam and Tamil-language films, makes her Bollywood debut as the reticent protagonist Jaya. She's a 30-something widow who is inspired by her newly married best friend (who met her partner through a dating app) to look for love again. There's a satirical element in her characterization: she's a conventionally attractive woman who could sign up for a Tinder-like website and just sit back and immediately be flooded with responses, so that's exactly what happens except she turns around to look away from the computer instead of sitting back.
Many of the responses she gets from the thirsty men are indistinguishable from each other, but one promises that he's different from the other guys. Her, being new to this world, doesn't pick up on the meaningless of that statement considering the amount of profiles that state that they "aren't like the others" so she proceeds to go ahead and meet him. That's when we're introduced to the bumbling Yogi, played by Irrfan Khan. He, on the other hand, is a conventionally unattractive man as evidenced by his assertion that women never give him a second look, surprised that Jaya was willing to meet him.
It's sort of an Adam Sandler-esque rom-com set-up. The first conversation reveals Yogi to be, in equal amounts, a self-deprecating weirdo and a habitual liar for the purpose of preserving his self-image. The truth behind his façade is the punchline and there are many. Khan's delivery makes it easy to be charmed by this lame but likable romantic prospect for Jaya. His performance never reaches the point of Sandler-esque slapstick and nor do any of the film's other jokes. It's free of the boing and spring sound effects that accompany punchlines in many masala movies.
Hitch from the opposite perspective
Jaya's willing to pursue the relationship, keeping her emotions at bay from Yogi but not from the audience – she looks at the lens and provides us with her thoughts and updates on the relationship, like Hitch if it was from the perspective of Kevin James' character. I wished there was more times the film did this because the breaking of the fourth wall is the most inventive technique in the film. The camera zooms in on her as she speaks, like a window being opened so we can peek inside. The sincerity and empathy that director and screenwriter Tanuja Chandra has for Jaya, combined with Parvathy's performance, make her a more engaging character than the typical leading lady.
The twist in the narrative that makes Qarib Qarib Singlle a slight cut above the norm is that after the meeting, their next dates turn into a road trip to look for their past lovers. Predictably, this is where the love between them blossoms but less predictable is how eccentric Jaya is revealed to be. Even Yogi is weirded out by some of her behaviour in the second half of the film, flipping the "opposites attract" trope to a match-made-in-hell scenario but, again, without reaching the point of ridiculous.
I've made several comparisons to a typical Bollywood rom-com film in this review because if you're a regular Bollywood viewer, Qarib Qarib Singlle may not offer anything entirely new. Just more of the good old same with a new leading lady and placing its characters in the modern context of Tinder dating (and it is doing fine in India). As for those who aren't used to this cinema, Qarib Qarib Singlle a perfectly accessible place to start thanks to the undemanding running time, whimsical characters, and how it adds fresh elements to a classic, reliably entertaining formula. It's more evidence of why Irrfan Khan is so beloved in India and introduces an exciting new talent in Parvathy.
Ultimately, Qarib Qarib Singlle's story of a pair of future lovers finding each other when looking for past lovers is a celebration of the eccentrics, the weirdos, telling us that there is indeed a person for you out there, no matter if you're typically never given a second look. Those who find themselves to be unsuccessful with their romantic prospects on Tinder – Qarib Qarib Singlle gives you hope, or least two hours of pleasant escapism.
What did you think of Qarib Qarib Singlle? Let us know in the comments below!
Qarib Qarib Singlle was released in the United States and the United Kingdom on November 10, 2017. For all international release dates, see here.
---
Opinions expressed in our articles are those of the authors and not of the Film Inquiry magazine.