Sundance London Day Two: A Critic's Diary
Alistair Ryder attended Sundance London and saw Icarus, Marjorie Prime and A Ghost Story and shares his thoughts!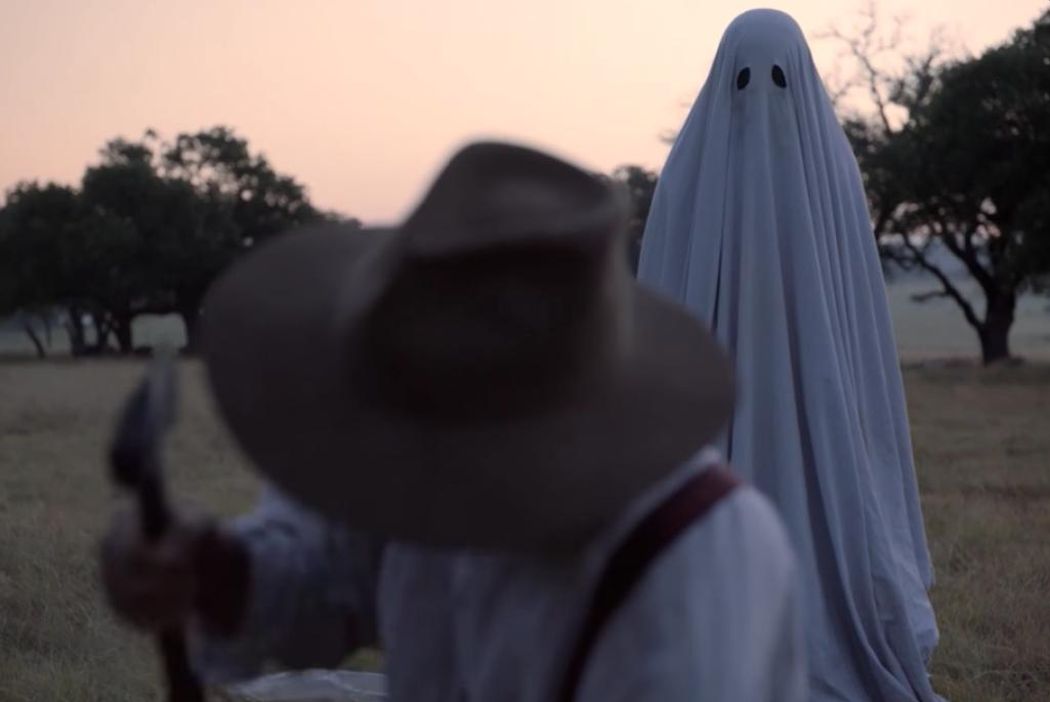 After finding much to criticise (even in the films I liked!) on the first day of my Sundance London extravaganza, the second day felt like I'd fallen in to cinematic heaven. Here, I saw three completely different, widely ambitious films that all seemed divorced from the typical "Sundance movie" template that defined many of the films I watched on the previous day.
These three consecutive screenings share very little similarities aside from the "watercooler" factor; after viewing, I ended up feeling desperate to discuss what I'd just seen with whoever happened to be sat next to me at the time.
Icarus
Picked up by Netflix for a record breaking $5 Million at Sundance, the highest distribution deal ever for a documentary premiere at the festival, I went in to Icarus with no knowledge of what the film was to be about. This worked to the film's advantage; director Bryan Fogel initially sets out to chronicle his research into how performance enhancing drugs can affect his achievements in the world's toughest amateur cycle race: the Haute Route in France.
Using advice from experts, he gains access to substances and chronicles the effect they have on his bod,- although, in a bizarre twist, using the drugs actually gives him a lower position in the race than his previous, non-aided attempt. But by this point, the lack of sporting glory to support his investigative findings falls by the wayside, as he ends up falling headfirst in to the Russian doping conspiracy, becoming acquainted with a man (Grigory Rodchinkov) who will end up being the whistleblower to Russia's widespread cheating across all sporting events. A film that kicked off as a Morgan Spurlock-style look in to a well-known controversy transforms quickly in to something resembling Citizenfour, but with samples of piss replacing state secrets.
The entire film is gripping, giving the audience no-holds-barred access to the biggest sporting controversy of the century, as well as pulling back the newly re-erected iron curtain ever so slightly to see the inner workings of the Kremlin and how they attempted to conceal this controversy. More so than any thriller I've seen in recent memory, this is truly edge of your seat stuff. Expect this to join 13th and Making a Murderer in the lineage of must-see Netflix documentaries when it drops later this year. If it gets a theatrical release, then it's almost certainly a lock for an Oscar nomination this early in the game.
Marjorie Prime
The phrase "movie adapted from a play" immediately tells you all you need to know about a film's aesthetic. Driven by performances and a dialogue heavy screenplay to overcompensate for the lack of shooting locations, they are films that often are described as feeling "uncinematic" at best, and "better on the stage" at worst. Marjorie Prime is a rare example of a stage adaptation that, despite being defined by limited settings and a penchant for ample pages of dialogue per scene, feels like it may have been too ambitious to truly work on stage, even if there is a plethora of critical proof to the contrary.
A work of science fiction that had been Pulitzer Prize nominated in its stage adaptation back in 2015, Marjorie Prime is a delicately handled tale of 85 year old Marjorie (Lois Smith) who has been gifted "prime" software, which can holographically project life-like depictions of loved ones, and can be programmed in with the user's personal memories. Marjorie is in constant contact with the projection of a younger version of her husband Walter (Jon Hamm), who has been programmed with many of their memories via her daughter and son-in-law.
As Marjorie is suffering from an undisclosed condition that affects her memories, and with Walter long since passed, the memories told by the machine are regurgitations of second hand memories programmed into it via her daughter's husband. Those who were there to give a proper account for accurate memories are unable to, leading to a nuanced exploration of how we tend to idealise memories as we grow older, rather than remember the truth.
The movie's themes are dealt with in a subtle manner, preferring to embed these ideas deep within the character arcs, instead of leaving them to have long discussions about the nature of memory itself. The end result is deeply moving, offering a rare glimpse at an artificial intelligence aided future that isn't bleak, but actually serves to help us become more attuned to our own emotions.
Films in the same wheelhouse as Marjorie Prime are often described as cold, but it manages to be a very warm film, that gracefully handles every topic from ageing to mental illness. Writer/director Michael Almereyda manages to do justice to material that was widely revered on the stage, leaving it feeling equally intimate on screen despite various cinematic qualities.
The other way the film shows an ambition that few stage plays share when translated to the screen is in the aesthetic choices. Sean Price Williams, the regular cinematographer for Alex Ross Perry, shoots in a style that at first feels artificial, until you realise that's the point. The film is about people coming to terms with emotion via software that is emotionless by design, and the artificial emotion is replicated in the heavily stylised shooting style. Combined with another fantastic Mica Levi score (only her third, and yet she's already the best film composer working today), and the result is equal parts cinematic and intimate.
A Ghost Story
Both written AND filmed in secret after he wrapped post production on Pete's Dragon last summer, A Ghost Story looks from the outside like nothing more than a palette cleanser for director David Lowery after directing a big budget Disney behemoth. It may have been conceived from these humble origins, but A Ghost Story doesn't feel hastily put together; it is a wondrous, genuinely spellbinding achievement that dares to examine both the human condition and the changing face of society, all via an intimate (close to dialogue free, in fact) narrative about grief.
Its genre bending approach to various horror and science fiction tropes makes it feel like a perfect companion piece to Olivier Assayas' Personal Shopper, only with the theme of grief in this film explored via the party who no longer walks the earth. Or rather, does walk the earth, only is now taking the form of a gigantic white sheet, with two giant eye holes cut in the top. Lowery is completely aware of how ridiculous this conceit is and even generates a few well timed gags at its expense, but the key to the film is how seriously he takes this oddball set up.
After the brush with mainstream family filmmaking with his prior film, here Lowery returns with his most arthouse film to date. The first half of the film teases with horror conventions (long takes are held for minutes at a time, leaving an uneasy feeling even if nothing immediately horrific occurs), before the second half becomes more metaphysical; closer in scope to science fiction at its most humanist than a conventional fright fest. The humanism on display is particularly interesting: the two lead characters are only credited by single letters (Casey Affleck as C, Rooney Mara as M), but even with only brief flashes of dialogue, their movements alone help depict a stronger and more keenly felt sense of character than hundreds of pages of dialogue ever could.
The already much discussed "pie scene", a near ten minute take of Rooney Mara's character stress eating a pie in real time, sounds ripe for parody on paper but is utterly moving on screen, due to how the simple act helps depict a palpable sense of grief, as well as the best snotty nosed acting this side of Viola Davis in Fences. On the whole, the film most resembled the work of Thai director Apichatpong Weerasethakul, whose films (most notably Uncle Boonmee Who Can Recall His Past Lives), manage to blend the mystic with the mundane, taking the overblown supernatural elements at face value and using them to the advantage of the character study he's crafting.
I will be reviewing the film in greater depth nearer its release, as I've barely scratched the surface with the wondrous things about it. It's one of the best films of the year, and the perfect way to end my time at Sundance London.
Which of these three films are you most excited for?
Sundance London runs from June 1st-June 4th 2017 at the Picturehouse Central in London's West End. 
---
Opinions expressed in our articles are those of the authors and not of the Film Inquiry magazine.