SXSW Film Festival 2023: WITH LOVE AND A MAJOR ORGAN, BROOKLYN 45 and MY DRYWALL COCOON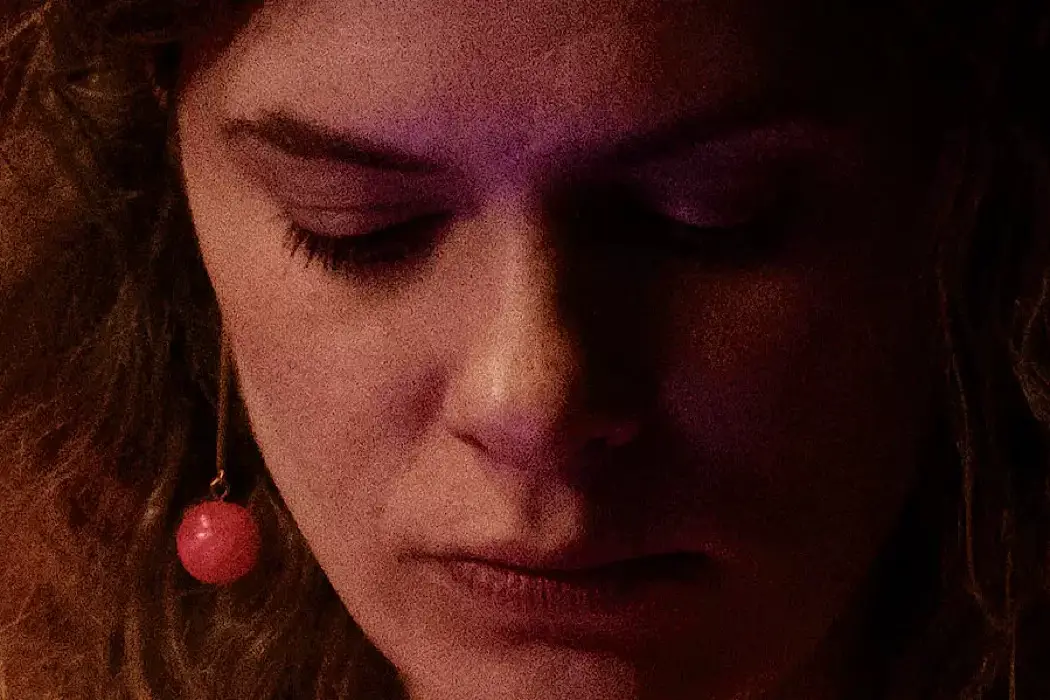 In my second report from this year's SXSW, I dive into three more very unique titles including science fiction, teenage drama, and horror. Each leaves a distinct impression. 
With Love and A Major Organ (Kim Albright)
Are our hearts objects? If one removes it, is the pain subdued? With Love and a Major Organ asks a lot of questions, and it spurs the audience to contemplate life and love. It's ambitious and inventive.
In a time where emotions are muted or fed like mechanical extensions, a heart and the subsequent feelings connected are removable and transferable. Technology is prevalent and apps are used for everything (a terrifying potential future). One, in particular, is called LIFEZAPP (a nice touch).
Anabel (Anna Maguire) is a deeply caring soul, which, in this world is a rare thing. She works at a virtual insurance company with her best friend Casey (Donna Benedicto) and is also an artist. One of the starkest showings of the severance of feelings is within the friendship of Anabel and Casey.
The latter is quite judgmental and sees Anabel's vivacity for life as different than her own. On top of this, her mother doesn't seem to want to talk and she's in love with a man, George (Hamza Haq), who doesn't appear to reciprocate.  Our central protagonist is gripping as she traverses through this emotional landscape. Grief and its unyielding force play a big role, and when she suffers a loss, she decides to remove her heart.
She sends it to George and he takes it, shifting his bland reality into a lust for life that takes him on a journey past his controlling mother (Veena Sood). Without the heart Anabel becomes curt and cold, her bouncy self swallowed by the removal of the source of her emotions. Meanwhile, when he gets her heart, he swells with delight.
Its intent is striking, fantastical, science fiction-esque with a woeful encampment where the lonely find shelter. While it resides in a technologically advanced society, the emotional epicenter is cutting. It exudes a dreamlike quality that is at times enchanting and others, frustrating. The little details, such as the radio station commentary or the discrimination of cheese, are quite witty and unique.
There's a back and forth as our leads wrestle with how they feel and what exactly that sensation even means. A reality that seems to both revel in it while pushing them away, casts an interesting dichotomy.
The music whether it be happy-based vibes of techno or somber timbres, there's a sense of abandonment of heightened or desensitized response. It bursts with creativity from director Kim Albright and writer Julia Lederer. I felt transported.
I was quite taken by the film, which was satisfying after such an alluring title and synopsis. A melancholic musing that's endeared with poetic beauty. There is an abundance of dry humor that has adhered to the story. It feels in good company alongside the likes of Charlie Kaufman or Yorgos Lanthimos. Kim Albright is one to watch. Sometimes I would feel it reaching, beyond the dynamic and intriguing base that it built. There was some detachment in the final act, maybe a product of the environment displayed. But even with its flaws, it stole my heart.
A creative and vibrant approach to storytelling that bursts with originality. With Love and a Major Organ examines the highs and lows of human emotion; though the film sometimes loses control, when it grabs us, it really takes hold.
Brooklyn 45 (Ted Geoghegan)
Brooklyn 45, the newest from writer/director Ted Geoghegan, is less a conventional horror and more a tale about what individually haunts us. While smart with a clear direction, its tonal shifts and uneven narrative keep it from feeling as impactful as it could be.
The film takes place in a Brooklyn brownstone in 1945 when five friends and veterans (Anne Ramsay, Ron E. Rains, Jeremy Holm and Ezra Buzzington) meet. They are gathering in support of their friend Clive Hockstatter (Larry Fessenden) who recently lost his wife. Bonds are tested and the night shifts in unexpected directions.
Part mystery, with an unease of distrust that embeds itself early, this group of friends and military veterans are about to have a night where everything is laid bare. Clive wishes to do a seance to connect with his late wife Susie. While most are reluctant they eventually agree. This starts a domino effect of shocking moments and disturbing revelations. One quite literally comes spilling out of the closet: their host had kidnapped his German neighbor (Kristina Klebe) believing she is a spy. This is where the paranoia and long-buried truths come out, slowly at first and then in rapid succession. 
The backdrop of World War II weighs heavily, looming over the happy reunion then turned into tragedy. Whenever you've got your movie in one place, the dialogue really has to drive the film. The effects of war are potent, and the emotional responses from all of our leads are one of Brooklyn 45's strongest assets, but some of the acting and dialogue become jarring. The energy between the cast ebbs and flows and sometimes feels awkward. 
Brooklyn 45 has an uneven keel that has some moments popping with a supernatural infusion with others focusing on more philosophical and ideological themes. It's also got an effective moody thriller element that feeds on the paranoia and reveals it in a real-time format. It probes the psyches of the characters, and Kristina Klebe delivers an emotionally charged, stand-out performance.
I commend Ted Geoghegan's ambition and talent, especially as a director, and I've loved some of his previous work. I really wanted to love this film, and the hook was there, but it ultimately felt lukewarm. The psychological aspects and individual characters' reactions were stellar, but something felt amiss. 
The setup is intelligent and ripe for an interesting singular-setting thematic experience. With a concept like that and some stirring dialogue, Brooklyn 45 could have  had the makings to be a really compelling watch. 
My Drywall Cocoon (Caroline Fioratti)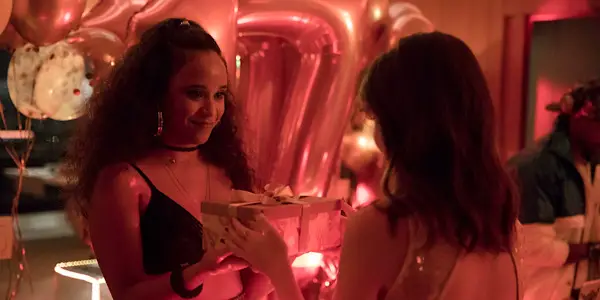 A birthday party that should have been the beginning of a future filled with hope is cursed from the beginning.  In My Drywall Cocoon, director Caroline Fioratti creates a provocative, morose film that is a visually striking tomb of glamour and grief.
Virginia (Bella Piero) gets ready for her seventeenth birthday party at her decadent penthouse apartment. She tries to push her mother Patricia (Maria Luisa Mendonça) out of the house so she can enjoy her special night with her friends. Patricia agrees and the guests arrive.

Shortly after its beginning, we get introduced to the disturbing outcome: she won't be surviving the night.
When Virginia turns up dead the next morning, the building is in shock. The secrets of her best friend Luana (Mari Oliveira), boyfriend Nicollas (Michel Joelsas), and outsider Gabriel (Daniel Botelho) become the focus in the aftermath, as well as her mother's intense show of grief.  It moves from before and after often, contrasting the early hopeful party to the grieving, confounded family and friends.
The film primarily focuses on the four teens and  Virginia's mother. The teens especially feel a bit like the tropes we've seen before.  Most are vapid and selfish, and the privilege that surrounds these teens is always present.
The film works successfully as a tightly wound mystery that plays like a teenage melodrama. What really happened? As we learn more there is a lot of misdirection. Was someone responsible? Her boyfriend is abusive, and her best friend is manipulative. Nobody seems to have their hands clean.
An inherent loneliness encapsulates My Drywall Cocoon and it doesn't let up. There are scenes in My Drywall Cocoon that are very successful in portraying the despair of all of the characters. Others feel a bit too much like they've been sensationalized for shock value. It doesn't deter completely, but it does cause some loss of focus at times.
The eerie orchestral music and the set design are killer. It has a distinct style that should be applauded. In particular, the cinematography in the party scenes is like a visual dance, dizzying and enigmatic. Virginia is a compelling character, and Bella Piero delivers the best performance in the film. She has all these people here to celebrate her birthday but seems alone, lost, and unseen. Wounds show on her body, increasing in mass over the course of the night that no one seems to notice. A visual guide to the internal pain that Virginia feels. It's a unique decision that is both powerful and discomforting. There is also the plights of others that are highlighted, with the teenagers struggling with self-harm, parental pressures, and sexuality.
Caroline Fioratti paints a harsh but vivid picture. While the narrative may not always feel cohesive, through a unique visual style and a terrific lead performance, it has a devastating young adult presence that creates a large, looming chasm. 
There is still more coverage to come!
Does content like this matter to you?
---
Become a Member and support film journalism. Unlock access to all of Film Inquiry`s great articles. Join a community of like-minded readers who are passionate about cinema - get access to our private members Network, give back to independent filmmakers, and more.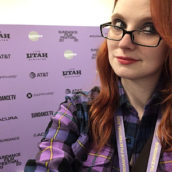 Kristy Strouse
Kristy Strouse is Editor in Chief of Film Inquiry, writer, podcaster, and all around film and TV fanatic.