London Film Festival 2021: THE HARDER THEY FALL: A Stylish Star-Studded Western Revenge Ride
The Harder The Fall opens with a brief two-sentence prologue: "While the events of the film are fictionalised, 'These. People. Existed'". More than existed; director Jeymes Samuel and co-writer Boaz Yakin show us that these outlaws in the Old West lived. With extreme violence, with death all around them, and with panache. A debut feature for British singer-songwriter Jeymes Samuel, building on his short 2013 Western They Die by Dawn, Netflix's The Harder They Fall tells the story of Nat Love, who reassembles his old gang to get revenge against the man who murdered his parents.
Samuel shows us real-life African-American cowboys, concocting a story to give these forgotten African-American outlaws an on-screen legacy. While the story may be embellished beyond almost all recognition, these people were real. Jonathan Majors' Nat Love, Idris Elba's Rufus Buck, Zazie Beets' Stagecoach Mary, Delroy Lindo's Bass Reeves, Lakeith Stanfield's Cherokee Bill – all were real, now almost forgotten, Black outlaws of the post-Civil War period.
A Majors-ly Good Performance
Samuel tells these stories with an eye-wateringly excellent cast. And at the heart of it, two men: Elba's Rufus Buck and Majors' Nat Love. Majors, whose breakout role was in The Last Black Man in San Francisco as a shy writer, demonstrates he has more range than the open ranges of the Western wilderness. He's fantastic. Few men can match Elba for sheer charisma and gravitas, and fewer do it while sharing the frame. Majors manages it without breaking a sweat, and gives his Nat Love a sweetness and vulnerability beyond the leather-clad, Stetson-wearing tough-as-coffin-nails cowboy. It's down to these two that the film's denouement, which strays head-first into the Marvel/Spectre everything-is-connected territory, works. They're simply good enough to sell it.
RJ Cyler (Me, Earl and the Dying Girl, Power Rangers), Danielle Deadwyler (Watchmen) and Edi Gathegi (Gone, Baby, Gone, X-Men: First Class) breathe life into the supporting cast of the Nat Love gang members, while Regina King does her thing as Buck's right-hand woman: steals more or less every scene she's in. Samuel and Yakin neatly set up their individual subplot storylines, and neatly (blood-splatter aside) tie them up, with emotional satisfaction threaded in with it.
Style Versus Story
But occasionally, the performances have to fight to be heard over the din of sound and style. Stylised and staccato editing, split screens, the loudest gunshots I've ever heard, and an almost constant modern soundtrack, fizz up in an effervescent cocktail of fun. For the most part, the measures are right. Somewhere in the middle, however, the cup starts to fizzeth over and threatens to tip the film into more style than substance. The story seems secondary to a slick set-piece here or there, as though Samuel had the image and sound set in his head and refused to budge in the edit. But on balance, it stays mostly on the right side of the line, returning to Love's story and pulling back just in the right places to create contrast and balance: a compelling sequence in the climax foregoes the soundtrack, and is the better for it.
With a star-studded, nearly entirely Black cast, the film simultaneously treats this as of no importance and remarkable. It roots us in the outlaws' viewpoint entirely: the 'white town' is, well, entirely white – from the decor to the doorframes – and shocked at the black outlaws' mere existence. In contrast, the outlaws' world is lively and colourful, with saloons and bars painted vibrant yellows, purples, and reds, compared to the white world's eggwhite washout. More than anything, the film seeks to remind us of the punctuated point it opens with, that these people, believe it or not, existed: so here is a story for/of/about them, with all the zest and spirit they – presumably – lived with. Art is a lie in the pursuit of truth anyway – so who's to stay what's true in the movies?
Star-Studded Cast Shines
Director Jeymes Samuel's The Harder They Fall is a confident and engaging debut, staying just on the right side of story versus style with the entertaining tale of revenge, told in slick fashion. He ought to have known the cast he assembled would outshine him: Majors' charismatic lead performance as Nat Love, in particular, is the reason to see this one.
Will you be seeing this one on Netflix or in cinemas? Let us know in the comments below!
The Harder They Fall will have a limited release on October 22 before streaming on Netflix from November 3.
---
Watch The Harder They Fall
Does content like this matter to you?
---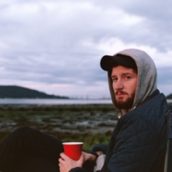 Paddy Wilson
All I know is that Oscar Isaac would make a great Heathcliff.