The Lost Art of The Hollywood Swan Song
Having recovered from the shock upon discovering that summer 1990 was a quarter of a century ago, I recently reacquainted myself with one or two of the cinematic treats that I first enjoyed at the tender age of 15. Darkman got a repeat viewing, as did the sorely underappreciated Quick Change with Bill Murray. I was especially pleased to find that my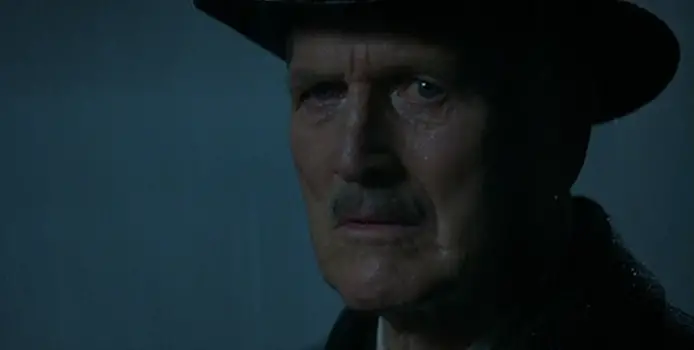 Having recovered from the shock upon discovering that summer 1990 was a quarter of a century ago, I recently reacquainted myself with one or two of the cinematic treats that I first enjoyed at the tender age of 15. Darkman got a repeat viewing, as did the sorely underappreciated Quick Change with Bill Murray. I was especially pleased to find that my personal favourite alumni from the class of '90 had aged so well: Warren Beatty's Dick Tracy.
Dick Tracy was written off at the time for the entirely unfathomable reason that it wasn't as financially successful as the previous year's big comic book movie, Batman. Tracy, though, with its gaudy palette of primary colours, its sweet simplicity and a roll-call of New Hollywood legends caked under ingenious prosthetics, is a stand-alone wonder, in need of rediscovery and a bashful apology from its misguided detractors.
Where Have You Gone Joe…Pendleton?
The question that lingered longest in my mind, however, was 'Where the hell is Warren Beatty now?' Having only made two appearances in the 1980's, to huge acclaim (Reds) and notorious derision (Ishtar); Dick Tracy set Beatty off on a comparative whirlwind of a decade. The multi-award winning Bugsy followed only a year later. It was during the filming of Bugsy that Beatty met and fell and love with co-star Annette Bening. They reteamed for Love Affair, a misfiring remake of An Affair To Remember, which was so bland it wasn't even bad enough to be remembered for being bad.
The great Hollywood survivor that he is, Beatty then did what he always did and surprised everyone in 1998 with Bulworth, one of the best political movies of the past 30 years; and thanks to 17 years of increasingly stifling political correctness, a film that seems braver and more daring with each passing day. If that was how Beatty wanted to blow the final whistle, then it was a fine way to draw a line under one of the most dazzling Hollywood careers of the past 50 years…
…Only it wasn't quite the end. That came three years later with Town & Country, which invented a curious kind of unwanted alchemy: the art of spending a vast fortune ($90 million) to create a cheap-looking, studio-set comedy without a single laugh in it. Watch it, I beg you, if only for the sheer audacity of its laziness. It is the comedy equivalent of a fart-bubble breaking above the shampoo slick atop a bathtub of lukewarm water. Since then…nada. Nisch. Bupkus. How is that possible? How can someone of Beatty's talent, lustre and magnetism, with a legendary status hard-earned and deserved allow his extraordinary career to end with such a shrivelled balloon of fanfare? Turns out, he's not the only one. Not by a long chalk.
Kicking 'The Bucket List.'
Take Beatty's friend and peer, Jack Nicholson. The 77-year-old, three time Academy Award-winning superstar claims that his memory is not what it once was and that line readings are increasingly taxing affairs. Farewell, then, to a peerless career that started off on the cheap but cheerful sets of Roger Corman's horror movies in the early 60's, through to superstardom on the back of Dennis Hopper's chopper in Easy Rider and an unbroken run of masterpieces in the 1970's and early 80's: Five Easy Pieces, The Last Detail, Chinatown, One Flew Over The Cuckoo's Nest, The Passenger, The Shining and Reds. Then think of the scene-stealing turns in Terms of Endearment, Prizzi's Honor, The Witches of Eastwick, Batman, A Few Good Men, As Good As It Gets, The Pledge and About Schmidt.
Just read that list back once again and marvel at the continued level of quality, and consider also the classics that I didn't mention. Carnal Knowledge anyone? How many stars of the past century can match such a continuous fiesta of superb films in their back catalogue? Barely any.
If 2006 Best Picture winner The Departed had been the closing chapter of Nicholson's career, it would have been a suitable and heroic (and award-winning) conclusion. Nicholson was on full-tilt: savage, hilarious, primal and unmissable, waving us all goodbye by waving a dildo in Matt Damon's face. Next up, alas was The Bucket List, a slight bit of throwaway followed by his very own Town & Country: How Do You Know. Like Beatty's fin de career nadir, it is a completely unfunny comedy which was written and directed (bafflingly) by James L Brooks of Terms of Endearment, Broadcast News and The Simpsons fame. For reasons that not even a Hollywood accountant could fathom, this special effects-free, contemporary romantic comedy cost $120 million to make and brought back less than $40 million. That was five years ago. Since then, Jack Nicholson hasn't stepped onto a film set, and has only made sporadic appearances at Lakers games and at the Oscars where he tried to pick up Jennifer Lawrence.
But do I protest too much? It is not as though people will be saying in one hundred years time: 'Jack Nicholson? Well he would have been a legend had he not finished his career with that comedy no one remembers.' Cary Grant's career isn't undercut by the fact that his last film before he hung up his cuff-links was the forgotten Walk Don't Run. Wouldn't it have been better though, perfect even, if he'd retired two films back with Charade? It was a classic for a start, although it is still sniffily dismissed in some quarters as 'Sub-Hitchcockian fluff.' Pah, I say! And what marvellous symmetry to start his career: escorting one Hepburn and finishing it in league with another.
"Leaving So Soon?"
It's nearly 50 years since Easy Rider, and that generation of New Hollywood superstars, who are Nicholson and Beatty's peers, have all started making tentative steps towards the stud farm. Some have already retired by all accounts, and far too many of them have accepted the gold watch following utterly undeserving epitaphs. If retirement was a logical next step for Sir Sean Connery, couldn't he have left it at The Rock, with his character vanishing magically into the ether at its climax, rather than with The League of Extraordinary Gentlemen six year later? Connery was notoriously appalled by the latter and purportedly assailed the director in retribution, so why leave it there? His friend Sir Michael Caine has put in a career redefining new body of work in the past ten years, perhaps the best work of his career; in the meantime Connery's been playing golf in the Bahamas, leaving a bloated, empty spectacle as his farewell note.
Then there's Beatty's Bonnie & Clyde co-star Gene Hackman, who at one point seemed to appear in about seven films a year. He threw in the towel in 2004 after making one of his worst films (even worse than Loose Cannons), called Welcome to Mooseport. Once again, if he'd only backed off three years earlier, he could have rounded up one of the great modern acting careers with The Royal Tenebaums. Hackman was outstanding here as the conniving, egomaniacal and charming paterfamilias of a dysfunctional clan of New York intellectuals. The final shot sees his reconstructed family attending his funeral, his tombstone declaring in suitably brazen defiance of reality: 'Died Tragically Rescuing His Family From The Remains of a Destroyed Sinking Battleship.' That's how you make your bow.
The Art of Dying
None of this is new, and precedent has been set in the past. John Wayne's swan song The Shootist was essentially a last will & testament, purposefully designed as a summation of his career: an ageing, dying gunfighter drawn into one last fight. Co-stars of old, James Stewart and Lauren Bacall made appearances as if to shake his hand publicly one last time. The titles depicted scenes from five decades worth of John Wayne oaters, and when the credits rolled at the end, the sense that a book had been closed for good was palpable.
Paul Newman's haunted and haunting performance in The Road To Perdition, along with the sheer class he lent Cars via a final vocal role, was a noble end to one of the great Hollywood oeuvres. Ill and with the end firmly in sight, Jason Robards signed off with Magnolia, playing someone who was also ill and with the end firmly in sight; the certainty of his looming death gives his performance a poignancy that was almost hard to watch.
Was there ever a sweeter farewell, though, than Desmond Llewelyn's? Llewelyn, having played Q in 17 Bond movies over nearly 40 years, delivered his final paternal advice to 007, and then descended wordlessly out of shot. Llewelyn had already announced that The World is Not Enough would be the last time he chided Bond for mistreating one of his gadgets, so the scene was touching enough. But the fact that he died in a car crash only a month after the film was released made the moment unbearably solemn.
Death has a nasty habit of prematurely shortening careers. Often, when an actor dies during filming, the movie becomes both a tribute and a mausoleum. If you're "lucky," your last mark on this earth might be an impressive epitaph like Gladiator (Oliver Reed's final filmed role) or The Crow, during the filming of which star Brandon Lee was tragically shot dead. If you are less fortuitous, like Bela Lugosi, you could expire halfway through making The Worst Movie Ever Made™ Plan Nine From Outer Space, and have half your final performance played by someone two feet taller than you holding a cape over his face.
Perhaps it doesn't matter at all? Does anyone doubt that Jack Lemmon was one of the finest actors of the past five decades even if he did spend his final years prat-falling with Walter Matthau to no good effect whatsoever in Out To Sea and The Odd Couple Part II? Was Elizabeth Taylor any less of a goddess when you remember that her last appearance was in that goddam Flintstones film? Conversely though, wasn't The Misfits a finer, elegiac and more moving experience specifically because it featured the final performances of both Clark Gable and Marilyn Monroe?
This Is The End, Beautiful Friend.
The fact that stars like Warren Beatty and Jack Nicholson have been a part of our lives for so long entitles them, I believe, to a last hurrah commensurate to the amount of joy they have given us. That David Niven's final movie was The Curse of The Pink Panther (in which he was dubbed!) or that Lee Marvin rang down the curtain having played second-fiddle to Chuck Norris in The Delta Squad, feels like some appalling grave-desecration.
Take as a final example Peter Sellers, who left us after a career high, Oscar-nominated performance in Hal Ashby's wonderful Being There. Actually, though, Sellers' last film was The Fiendish Plot of Dr Fu Manchu, a movie so incomprehensibly dreadful that steps seem to have been taken to wipe it from existence. Far better then, isn't it, to imagine Chance the gardener strolling across that lake to set the seal on our memory of Britain's greatest post-war comic actor?
The latest on Warren Beatty is that he has now finally managed to make the Howard Hughes movie that he's been trying to get off the ground since the early 1970's. Perhaps he realised that a career as extraordinary as his, top-heavy with so many highs, shouldn't be allowed to conclude on such a memorably low note as Town & Country. A perfect, ten-course Michelin-starred restaurant experience should not conclude with a week-old slab of Betty Crocker's powdered cheesecake. New York restaurateur Robert De Niro, please take note, sir.
What do you think? Does it matter how an actor (or director) takes their final bow? Was Orson Welles's ultimate gig – voicing Unicron in the animated Transformers: The Movie – a gag too much? Or would Joan Crawford's legacy shine a little brighter had it not ended with Trog? Have I forgotten an especially galling swan song? Let me know in the comments!
(top image source: Road to Perdition – source: 20th Century Fox)
---
Opinions expressed in our articles are those of the authors and not of the Film Inquiry magazine.