Your Unofficial Guide to the 59th BFI London Film Festival
This year there are 238 films, from 57 different countries showing at the 59th BFI London Film Festival. A star-studded event which draws crowds from Europe and across the globe. With its various Galas, Official Competition and hordes of talent – there is only one question worth asking. What films should I see?
It's always tricky at any film festival to know exactly what you should go and watch. Do you take a chance on an unknown director? Or do you try and get tickets for one in the Official Selection – only to find the film is on general release at your local cinema in two months time. With an event such as the London Film Festival, it's unlikely you will be disappointed whatever it is you choose to see, but it can get difficult to decide. Especially when there's 238 films to choose from.
The list below is by no means exclusive, but hopefully it will make it a little easier to choose when you're scrolling through the Galas online, or through the brochure (because you're old school, like me!). General release tickets go on sale on 17 September 2015 through the BFI website. Happy watching!
Suffragette (Sarah Gavron)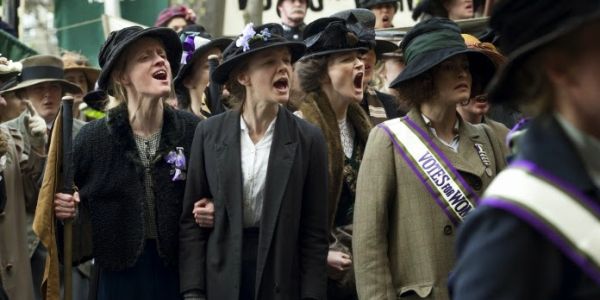 Synopsis: Arguably the most eagerly awaited film of the year, Suffragette will be opening the BFI London Film Festival. It's the first blockbuster showcasing the history of the British Suffragettes, and the fight for women's rights (predominantly the right to vote) from 1903 to 1918. Whilst the story focuses on a fictional suffragette, Maud Watts, there are several real suffragettes being represented in the film; Emmeline Pankhurst and Emily Davison to name a few.
Starring: Carey Mulligan as Maud Watts, Meryl Streep as Emmeline Pankhurst and Helena Bonham-Carter as Edith Ellyn. In addition to the strong leading cast Brendan Gleeson, Ben Whishaw and Samuel West are also starring. A line-up of strong, British talent certainly means Suffragette is off to a good start already.
Director: Sarah Gavron is rather unknown, her filmography being rather small for a film of this size. However, her 2012 documentary The Village at the End of the World proved that she immensely capable and her feature Brick Lane was a wonderful portrait of womanhood, femininity and loneliness. It's safe to assume that Suffragette will thrive in her hands.
Category: Galas.
Carol (Todd Haynes)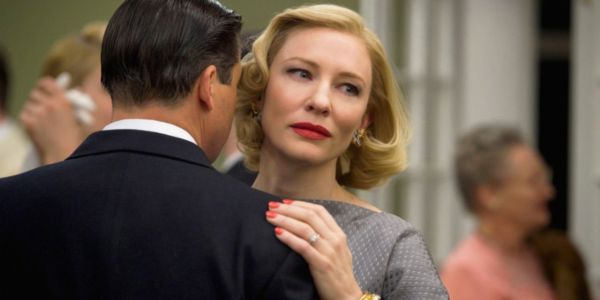 Synopsis: The teaser-trailer of Carol oozed with Haynes-esque colouring, cinematography and design; in my opinion it's already up there with Todd Hayne's greats (Far From Heaven, Mildred Pierce). Carol appears to be a fantastic completion to this trilogy. Carol, our protagonist, embarks on a mystical and life altering relationship with a much younger shop assistant, Therese. Pulling together post-war tensions of the '50s, the American dream and fluid sexuality; Carol is already tipped to be a hugely successful film this year.
Starring: Roony Mara and Cate Blanchett as Therese and Carol, respectively. Mara's career has gone from strength to strength and she has beyond proved her capabilities at playing very diverse roles (from Her to The Girl with the Dragon Tattoo). Teamed with Cate Blanchett, these two could produce some very intense cinema.
Director: As we already know, Todd Haynes is a bit of a mastermind when it comes to nostalgic cinema. He knows exactly how to manipulate the audience, and routinely succeeds in creating masterpieces which not only resonate the 1950s – they really are the 1950s. Also, Haynes insisted on shooting Carol on Super 16mm film to produce that iconic 50s look. So there's that!
Category: Galas (American Express)
The Lobster (Yorgos Lanthimos)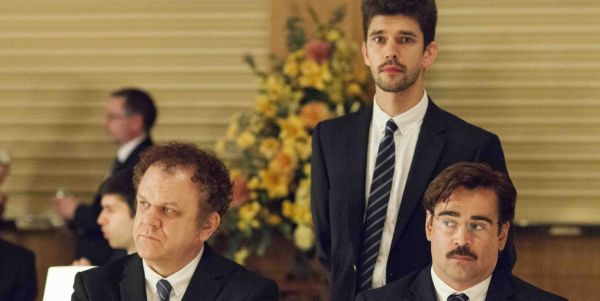 Synopsis: In a world where single-dom is completely outlawed, those who cannot/refuse to find a match are condemned to a life as an animal of their choosing. Divorcee David opts to go for the crustacean lobster as his animal, ensuring a longer lifespan than he could ever have achieved as a human. If he doesn't get boiled in a stainless steel pot first, that is. Do you understand? Me neither.
Starring: Colin Pharrell, Rachel Weisz, Olivia Coleman, John C Reilly, Lea Seydoux, Ben Wishaw. Phew. Star studded cast aside, The Lobster has attracted some less-than-famous talent with the likes of Rachel Barden and Michael Smiley, both of whom are known for their work on UK television dramas. I'm sold on the casting alone, if I'm honest!
Director: Yorgos Lanthimos. Best known for Dogtooth, a film which shocked, disgusted and inspired audiences around the world. The easiest way to describe Dogtooth is 'messed up', but Lanthimos clearly has a knack for creating strange, uncomfortable and slightly fantastical cinema. Which is precisely the category into which The Lobster falls.
Category: Dare Gala
A Bigger Splash (Luca Guadagnino)
Synopsis: A remake of the 1969 film La Piscine, A Bigger Splash concerns four tourists on holiday on a small Sicilian island; a rockstar/film-maker couple and a music producer on holiday with his recently discovered daughter. Described as 'a cocktail of intense emotions', A Bigger Splash focuses on the relations between the four characters as they negotiate jealously and passion under the sun.
Starring: Tilda Swinton as rockstar Marianne and Matthias Schoenaerts as her lover Paul. Ralph Fiennes stars as music producer Harry, and his daughter is played by Dakota Johnson. Anything with Tilda Swinton in is worth seeing, and the teaser of A Bigger Splash definitely shows the troubled dynamic between the four characters. Interestingly, Swinton's character does not speak throughout the film.
Director: Other than I Am Love , A Bigger Splash is Guadagnino's only feature film. He worked with Swinton on I am Love and so hopefully they will have retained the some of the magic injected into I am Love.
Category: Love Gala
The Brand New Testament (Jaco Van Dormael)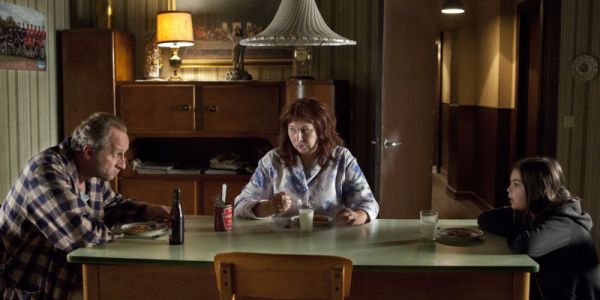 Synopsis: What if God was one of us? Specifically, a drunk Belgian who ruled the world from a dirty apartment in Brussels… The world may look a little different. Add into the mix God's young daughter, hell bent on writing her own gospel and a gang of very odd disciples, The Brand New Testament will be quite the divine experience.
Starring: Catherine Deneuve, Benoît Poelvoorde and Pili Groyne. Superstars of French cinema and none of them strangers to the unusual brand of comedy which The Brand New Testament seems to be a part of.
Director: Jaco Van Dormael directed Mr Nobody back in 2009; a film which was incredibly well received by critics and audiences alike. Beyond that, Van Dormael has been relatively quiet on the film-making front in the last few years.
Category: Laugh Gala
In Jackson Heights (Federick Wiseman)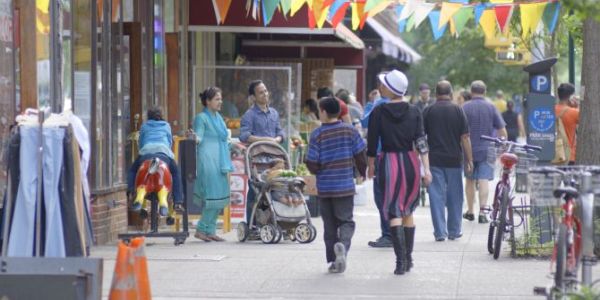 Synopsis: A documentary which captures the day to day lives of the residents of Jackson Heights, NYC. A community of diverse people, Wiseman sets out to explore the interactions of the residents in planning for the upcoming LGBT parade to town council meetings to religious gatherings. In Jackson Heights will be the absolute highlight of the documentary Gala.
Director: Wiseman is a veteran of the documentary genre, skilled in the art of observational documentary film-making. Wiseman often sets out to film the ordinary and turns into to the extraordinary. In Jackson Heights will most likely follow the same trajectory – and live up to the exceptional observational cinema that Wiseman has created in the past.
Category: Documentary Gala
Youth (Paolo Sorrentino)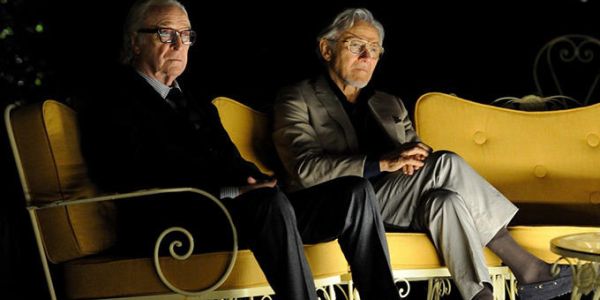 Synopsis: Two elderly men relax in a Swiss spa, whilst attempting to avoid their families and remember what it was like to be young. Youth focuses on the friendship between the two men and their frustration and fears about retiring and growing old. Beautiful cinematography aplenty, and a witty script to match.
Starring: Michael Caine and Harvey Keitel as Fred and Mick. Also starring Jane Fonda, Rachel Weisz and a cameo appearance by none other than Paloma Faith. Talk about pop culture references; Youth has plenty.
Director: The mastermind behind The Great Beauty – Paolo Sorrentino. Youth mirros Sorrentino's skill for slow moving, curious cinema. Partnered with Caine and Keitel – this film will be one to watch.
Category: Journey Gala
Room (Lenny Abrahamson)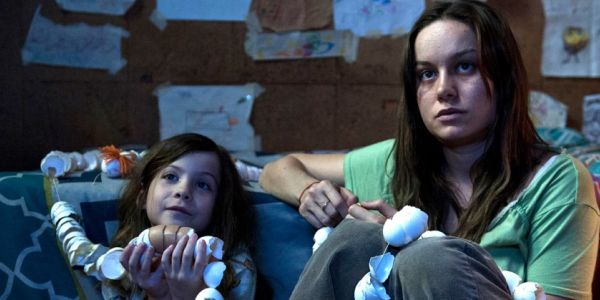 Synopsis: Jack and Ma have lived in 'Room' the entirety of Jack's life. It's all Jack knows and understands. One day, a window of opportunity opens and allows Jack to escape, but is he prepared for what life is like outside of 'Room'? Very topical and harrowing, Room explores the relationship between a mother and son, when in captivity.
Starring: Brie Larson as Ma and Jacob Tremblay as Jack.
Director: Lenny Abrahamson, who found success with Frank – the story of a band fronted by a singer who wears a cartoon head. Frank was a mixture of absurdly funny moments mixed with unbearable sadness and ultimately, it all paid off. Hopefully, Room will be more of the same, albeit with more of a serious tone.
Category: Official Competition
Dégradé (Arab & Tarzan Nasser)
Synopsis: A group of women take refuge inside a hair salon in Gaza whilst fighting takes place outside their small shop. The women tell stories, seek comfort with each other and try to keep control of the situation they are in. Dégradé tells the story of women who are strong and capable, in the face of drama, fear and death.
Starring: Hiam Abbass (Exodus: Gods & Kings and Lemon Tree) and Maisa Abd Elhadi. The supporting cast are all predominantly newcomers, but this only adds to the authenticity of the atmosphere within the salon.
Director: Arab and Tarzan Nasser, film-making brothers who are also new to the feature film game with Dégradé being their directorial debut. Watch this space!
Category: Debate Gala
Grandma (Paul Weitz)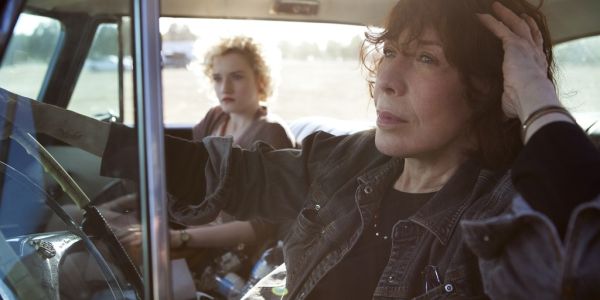 Synopsis: A teenager drives across America with her Grandmother after learning that she's pregnant. It's a road-trip movie, with one big difference. Overcoming their own personal demons whilst wreaking havoc everywhere they go, Grandma promises to be a roller-coaster ride of emotional bonding, laugh out loud moments and possibly one the greatest Grandmother/Granddaughter films ever made.
Starring: Lily Tomlin and Julia Garner as the dynamic family duo. We already know that Tomlin can pull off the foul-mouthed family matriarch (demonstrated beautifully in Grace & Frankie), and it will be interesting to see how she performs in her first major cinema role since the early 90s. Garner has a varied history in feature films; from Martha, Marcy, May, Marlene to Perks of Being a Wallflower. Despite this being Garner's first role outside the supporting cast, Grandma looks set to bring her into the spotlight.
Director: Paul Weitz, of About A Boy fame. Weitz has a talent for creating hilarious films, that are sewn throughout with genuine emotion and compassion. Whilst he hasn't written many notable films since Antz and About A Boy, Grandma will be an opportunity for Weitz to bring back some of that touching comedy.
Category: Laugh
Special Mention: Elstree 1976 (John Spira)
Synopsis: In 1976, a film wrapped shooting at Elstree Studios, London. Nobody knew it's name. In 1977, the film was released and it changed the history of sci-fi forever. Elstree 1976 takes a look behind the camera and speaks to ten extras who performed in the Star Wars franchise, in one way or another. A new take on the 'behind-the-scenes' style documentary, this film talks about how the lives of those involved with Star Wars have been changed forever.
Director: John Spira. Director of a few short films and documentaries, Elstree 1976 being his first feature. The film was actually crowdfunded by Spira on Kickstarter – driven by his passion for Star Wars and determination to make a documentary about it.
Category: Cult Gala
---
What films are you planning to see at LFF this year? Do you agree with this list? Share your thoughts in the comments below!
(top image: Carol (2015) – source: StudioCanal)
Does content like this matter to you?
---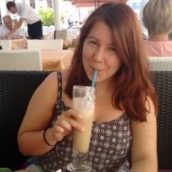 Becky Kukla
Becky spends her days working in TV and she spends every other minute writing about cinema, TV & feminism. Based in London, she also likes drinking gin, re-watching 'The X Files' and writing about on-screen representation and all manner of things over at femphile.com