LADY BIRD: Growing Up Gerwig
Lady Bird is an inspired coming-of-age story by first-time solo director Greta Gerwig, containing a plethora of dynamic performances to boot.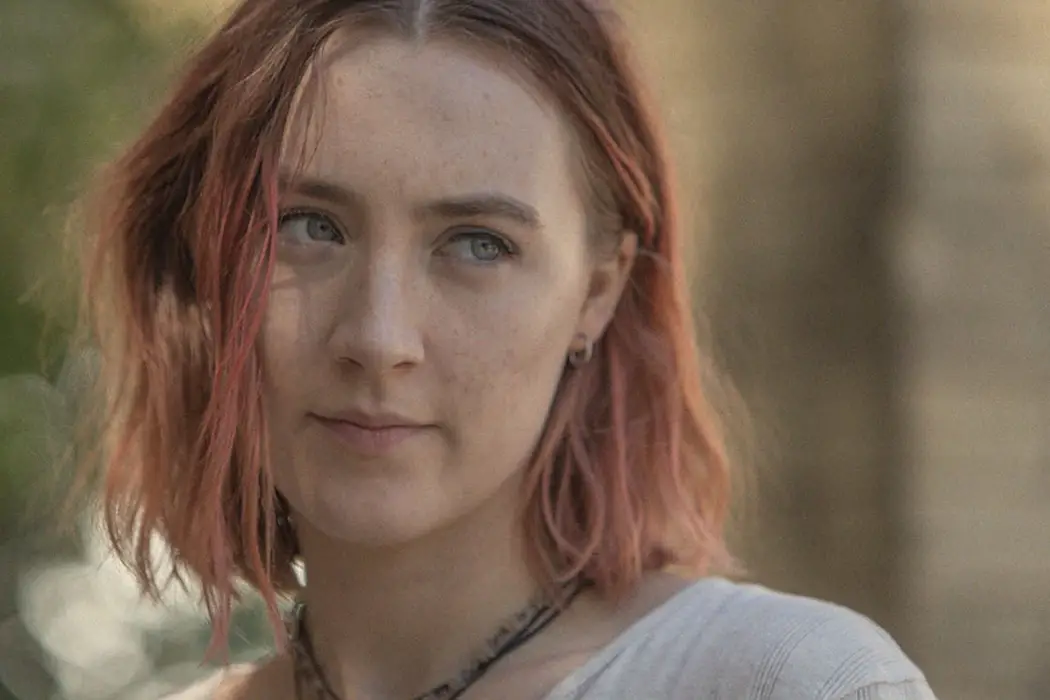 Greta Gerwig has been one of the It Girls of independent cinema for quite some time. Evolving from one of the main players on the mumblecore scene to a leading lady – and co-writer – for acclaimed films such as Frances Ha and Mistress America, Gerwig is the go-to actress to play quirky women who are so much more complex than your typical manic pixie dream girl.
One of her best and most recent performances is in last year's 20th Century Women, in which she portrays a pink-haired photographer and cancer survivor who attempts to be a wise older sister figure to a teenage boy while also wrestling with her own mistakes and missed opportunities. It's a role that requires a fine balance of eccentricity and empathy, and Gerwig nails it like few could.
Lady Bird, Gerwig's debut feature film as a solo writer and director (she co-directed 2008's Nights and Weekends), tells the story of a character that 15 years ago no doubt would have been played by Gerwig herself. A semi-autobiographical tale of one stubbornly independent girl's senior year of high school in Sacramento, Lady Bird stars the impeccable Saoirse Ronan as the titular teenager and features standout supporting turns from Laurie Metcalf, Tracy Letts and Beanie Feldstein. L
ike many people's teenage years, it alternates between hilarity and sadness at the flip of a switch, perfectly documenting that awkward time when you're torn between wanting to tear yourself away from your family to live your own life and wanting them to keep protecting you and telling you that everything is going to be okay (even when it isn't). As she does as an actress, Gerwig the director articulates every delicate, emotional nuance. For a debut feature film, it is a triumph.
"I Just Want You To Be The Very Best Version Of Yourself"
Christine McPherson (Ronan) – self-dubbed "Lady Bird" – is not an extraordinary student, though she does rely on scholarship money to attend her private Catholic high school. Nor does she come from an extraordinary family: her father Larry (Letts) has just been laid off from his job and is finding that his advanced age stands in the way of getting a new one; her mother Marion (Metcalf) is a nurse who works double-shifts just to make ends meet and accuses Lady Bird of being ungrateful; and her brother Miguel (Jordan Rodrigues) earned a math degree from Berkeley only to find himself toiling behind a supermarket cash register alongside his girlfriend Shelly (Marielle Scott), who was kicked out of her parents' house and now lives with the McPhersons in their small, increasingly crowded home on the wrong side of the tracks. (Literally: as Lady Bird's boyfriend Danny, played by Manchester by the Sea's Lucas Hedges, points out, there are actual train tracks one must cross to get to the McPhersons' house from the well-to-do part of town.)
Lady Bird is tired of her family, tired of high school and tired of Sacramento. She longs to attend college on the east coast, preferably in New York but really anywhere "culture" can be found. However, Marion consistently stomps all over her dreams, reminding her that her work ethic would barely get her through a local state school, let alone a fancy liberal arts college on the other side of the country. (Nor could the McPhersons afford the tuition.)
However, Lady Bird has inherited her mother's strong will – much to Marion's dismay – and refuses to back down. She spends her senior year plotting to secretly apply to New York-area schools and get the necessary financial aid she would need to attend them, while also finding time to chow down on unconsecrated communion wafers with her best friend Julie (Feldstein), and pursuing crushes on drama club star Danny and bad-boy-in-a-band Kyle (a wonderfully, hilariously pretentious Timothée Chalamet).
All the while, Lady Bird engages in an emotional tug-of-war battle with Marion, who longs for her daughter to stay at home and attend a local college but pushes her further away every time she insults her life choices. Marion never lets Lady Bird forget what she has done for her throughout her childhood, especially financially, and the result is that Lady Bird wants nothing more than to get away from these reminders, these sources of deep-seated guilt.
In one particularly heart-wrenching moment, after her mother dismisses her choice of thrift store prom dress, Lady Bird questions whether or not Marion even likes her. Marion's hesitant response: "I just want you to be the very best version of yourself." But that is no comfort for Lady Bird, who replies, "What if this is the best version?"
"It's My Given Name. I Gave It To Myself. It Was Given To Me, By Me"
Gerwig sets her film in 2002-2003, but apart from some references to the lingering aftermath of 9/11, the relative rarity of cell phones and a few well-placed song choices (hi, Dave Matthews Band) one could easily forget that it takes place more than a decade ago. Her story is timeless enough that it doesn't need to rely heavily on dated pop culture references and nostalgia for the recent past in order to draw you in. Instead, she lets her cast do the talking, and they do it incredibly well.
Metcalf manages to make Marion sympathetic even when you want to berate her for tearing her daughter to pieces, while Letts' quiet, empathetic portrayal of Larry makes him Marion's perfect foil. And as Julie, the sensitive and awkward sidekick who struggles to emerge from the shadow of the more vivacious Lady Bird, Feldstein is a comic marvel. (Her older brother is Jonah Hill, so clearly it runs in the family.) The fact that all three manage to steal scenes from Saoirse Ronan – no easy feat – requires major plaudits, both for the actors and the director who coaxed these performances out of them.
As she did in 2015's romantic drama Brooklyn, Ronan brings the exhilarating highs and debilitating lows of young womanhood to life onscreen in a way that few other actresses of her generation can. Beautiful yet still relatable enough to be the girl next door, clever without sounding like a cartoon character (paging Juno…), there is a special something about Ronan that makes you root for her to succeed as she tumbles headlong into growing up. I even felt deeply for her in 2007's Atonement, despite the tragic consequences of her jealousy towards her elder sister and her lover. Now 23, even the talented Ronan won't be able to pass for a high school student for much longer, but I cannot imagine a more fitting way for her to bid farewell to onscreen teenagerdom than Lady Bird.
While not as vindictive Atonement's Briony, the character of Lady Bird is by no means a perfect young heroine; she does selfish things like ditch loyal Julie for a rich girl who can get her closer to Kyle and makes up lie after lie (albeit relatively harmless ones) to serve her own motives. Yet as played by Ronan, Lady Bird's wide-eyed naivety, freewheeling spirit and infectious enthusiasm for life not only keep you from resenting her, but make you downright envious of her and her ability to launch herself from one pitfall to the next with nary a scratch.
And when Lady Bird is confronted by those in her life who care for her most and so are hurt by her most – whether it be Julie, Miguel, or Marion – one can see that she truly doesn't mean to be bad. She takes their comments to heart and tries to learn from her mistakes – even if it takes her one or two more tries in order to succeed. She acknowledges her flaws and attempts to mend them without losing her identity.
It's a difficult tightrope to walk, one that many a young person has struggled with on the threshold of adulthood; when you're still hammering out the shape of who you are as a person, it is easy to be defensive and to lash out at anyone who appears to be trying to mold you, instead of hearing what they have to say. To see someone manage it successfully is inspiring.
Conclusion: Lady Bird
In Lady Bird, Gerwig finally gives young, weird, not-wealthy girls the coming-of-age story they (we!) deserve. By the end of the film, Lady Bird has changed – as she should, after going through such a pivotal year. But, she's not a different person; rather, as her mother so wished for her, she has become a better version of herself. It's an important realization, one that will lift your heart up into the heavens as the final credits roll.
What do you think? Are there any other female-driven coming-of-age stories that you find relatable? Share your thoughts in the comments below.
Lady Bird was released in the U.S. on November 3, 2017 and will be released in the UK on February 16, 2018. You can find more international release dates here.
---
Opinions expressed in our articles are those of the authors and not of the Film Inquiry magazine.