LONG STORY SHORT: Charming High Concept Romantic Comedy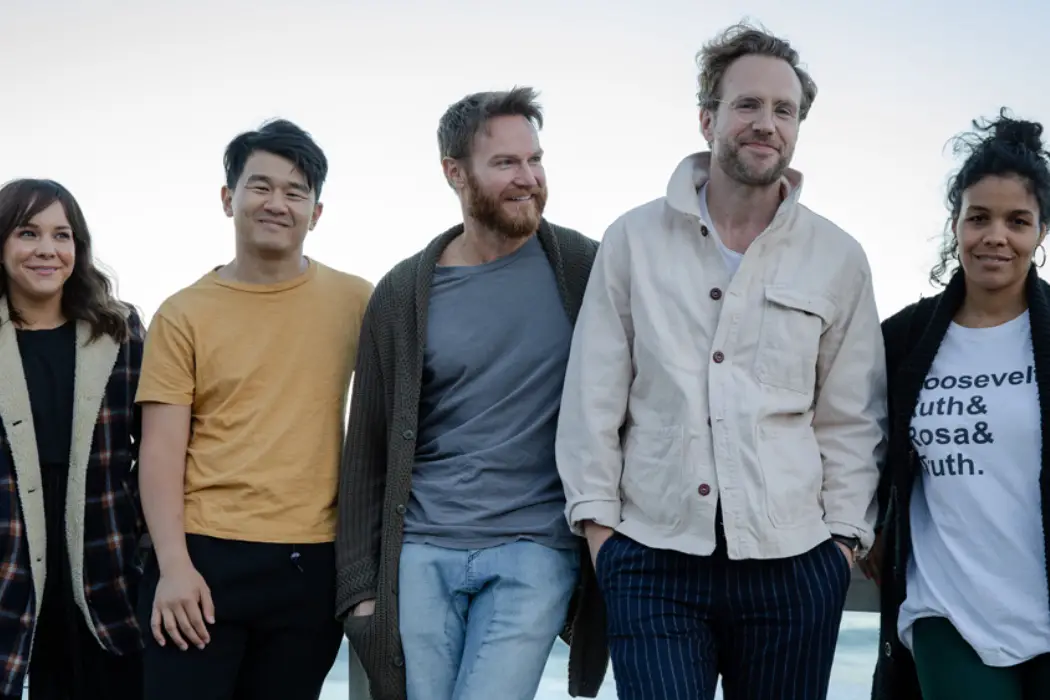 Long Story Short, written and directed by Josh Lawson, explores what happens where the traditional romantic comedy would end and does so in a fantastical and emotional way.
Teddy (Rafe Spall) has a quintessential meet-cute with Leanne (Zahra Newman) at the start of the film, and we quickly see how their relationship progressed through a montage, allowing us to see glimpses into their relationship before delving into the more emotional and dramatic aspects. On their wedding night, Teddy starts a journey where his life jumps forward another year every few minutes.
Style and Structure of the Time Travel
Long Story Short establishes Teddy's expedition along his personal relationship timeline through creative transitions and shifts in how each character looks.
Some of the most memorable aspects come in these moments right when time shifts again, surprising Teddy with the unexpected which can be anything from a kiddie pool in the exact spot he was standing to something as simple as having more facial hair.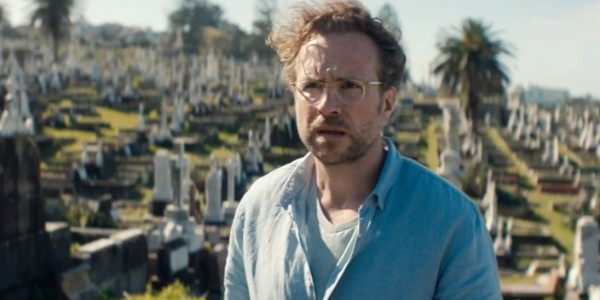 The film does a good job of never making these transitions feel old. Each one does something unique and adds more humor to the film, while also pushing forward the characters and showing – in an expedited way – where they will go in their life.
Long Story Short takes inspiration from Groundhog Day, and mentions this probably too many times within the film, but offers a unique vision of that story style. There is also some focus on the meta aspect of this aspect of the premise, utilizing direct references to point out the tropes and structure of films like Groundhog Day and what they usually signify in the character.
Strong Performances
Rafe Spall gives a charming performance as a man constantly confused by himself–not recognizing or accepting his changing physical features–and everyone around him.
Teddy always feels a little lost, and like his actions come from someone who struggles with accepting that others have moved on, but we can tell he has a hard time accepting it because barely any time has actually gone by in his mind.
For him, minutes have passed, and this comes across well in his mindset when interacting with the other people in his life. But everyone else experienced a full year, so a decision remaining unmade strengthens their view that Teddy always pushes every decision further and further away until he forgets about them altogether.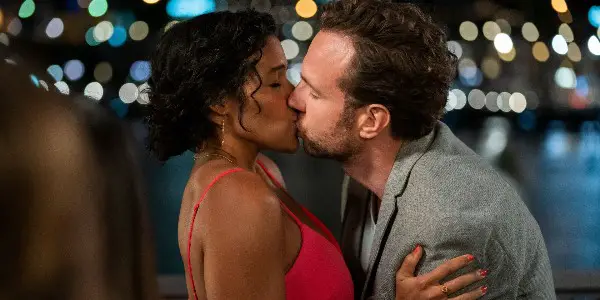 Rafe Spall does a wonderful job of capturing the mindset Teddy would be in and how his actions progress along a different timeline structure. In one of the more memorable moments, Teddy spends time with his daughter who he doesn't recognize at first. The confusion is played well, yet we can see how much Teddy cares and wants to make sure she does not see him as a bad father.
There is a speed and frantic nature to Rafe Spall's delivery in certain moments through Long Story Short which brings to mind the confused and somewhat naïve nature of the classic 1930s screwball man. Teddy has to learn his own shortcomings and accept them in order for his relationship to work.
Zahra Newman gives a natural and nuanced performance, clearly showing the differences between Leanne – who lives within a rapidly expediting timeline – and Teddy who is an unnatural visitor to this life. Her performance also is reminiscent of the screwball structure, where the woman is more in control and familiar with the world in which they reside.
A Little Heavy Handed in its Theme
For the most part, Long Story Short is an engaging romantic comedy with interesting characters exploring their relationship through unique situations and an ever-changing world, but at times the themes of the film are thrown too forcefully at the audience.
There are moments where Teddy realizes things about himself and his relationships or other characters repeat statements Teddy frequently says – especially mentioning his attitudes towards time – that come across too much like the film is repeatedly making sure the audience realizes what the film is really about.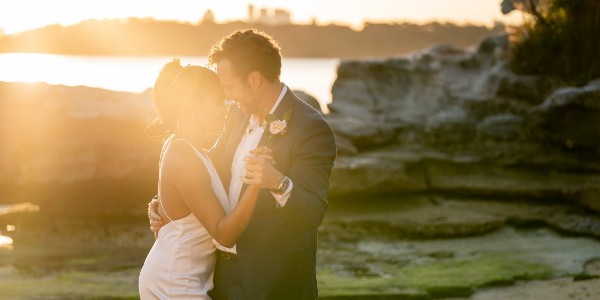 It's good that Teddy has issues to work through and solve, but the exact specifications of his faults do not need to be alluded to – or outright stated – in every scene for the audience to know what the film is about and what they should feel. The relationship between Teddy and Leanne is already strong enough of a story element that the audience does not need to be pushed to feel a certain way. The performances already work well enough to give life to the characters and make you invested in the relationship.
Rafe Spall and Zahra Newman make even these more heavy-handed moments work through the emotion with which they play their respective characters. By the end of the film, the character growth and performances outweigh the number of times we have been told the film would be leading here.
Conclusion
Long Story Short is a pleasing romantic comedy with charming performances especially from Rafe Spall and Zahra Newman, a modern screwball tone, and just enough similarities to the Groundhog Day-style of rom-com. At times, the themes of the film are written out to straightforwardly, but this does not distract from the film's natural emotion and romance.
Do you like high-concept comedies like this? What are some of your favorites? Share your thoughts in the comments.
Long Story Short releases July 2, 2021 in the US.
---
Watch Long Story Short
Does content like this matter to you?
---
Become a Member and support film journalism. Unlock access to all of Film Inquiry`s great articles. Join a community of like-minded readers who are passionate about cinema - get access to our private members Network, give back to independent filmmakers, and more.
Amanda Mazzillo
Amanda Mazzillo is a writer with an MFA in Dramatic Writing from SCAD and a BA in Writing & Linguistics and Film Studies minor from Georgia Southern University. She enjoys writing comedy and exploring all forms of media. Her Twitter name is a bad pun: @mazzillofirefox