NYFF 2017: American Made With Mixed Success
Stephanie Archer reports on two films from the NYFF 2017 that examine the loss and struggle of an American Cowboy and the Florida projects.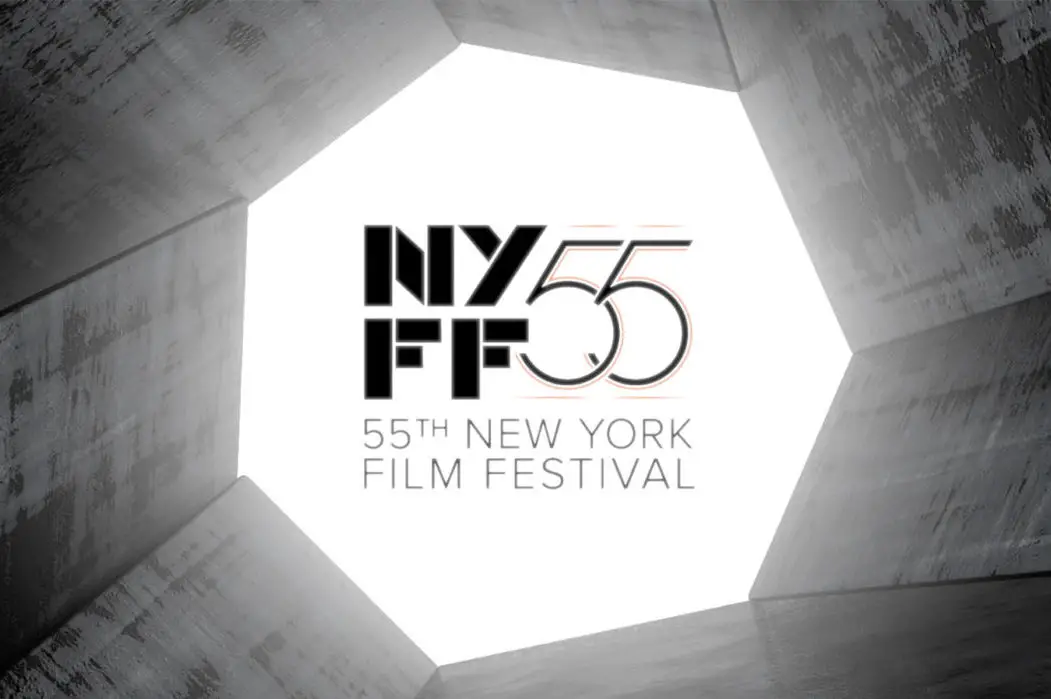 While my first recap of my time at the New York Film Festival surrounded the variety of foreign films that I had the opportunity of seeing, this latest recap showcases two American made films that focus on broken hearts, broken minds and a broken system. They are sad stories that examine the loss of those whose future is gone and forever changed, as well as those whose future is seemingly mapped out.
Each had its stand out stars and heart breaking moments, yet each containing its own identity. Unfortunately, each film had its own challenges that proved difficult to overcome, leaving one film flat while the other snuffed out in the final moments.
The Rider (Chloé Zhao)
Waking up and discharging himself from a local hospital, Brady Blackburn (Brady Jandreau) makes his way home. Sometime earlier, Brady had fallen victim to the risks of a rodeo rider when we was thrown from his horse, the horse's leg colliding with his head. Broken in body, he is determined to not be broken in soul.
Avoiding the horses he loves and trains, the longing within Brady to ride and the desperate financial state of his family force him to consider "getting back on the horse" earlier than he should. Returning to the rodeo and the barns, however, may prove more difficult than Brady understands. His injuries are far more severe, and permanent, than he is willing to admit to himself. He is a cowboy, and nothing is going to change that.
As Brady struggles to repair the life he is seconds from losing, he finds himself looking behind to a world and a life he may have forever lost, and choosing a wilderness of undiscovered and untapped possibilities.
It's unfortunate to say that The Rider was my least favorite film of the festival so far. While it was a compelling story, I found the tone of the film across the board to remain flat – and at times boring. It slowly progresses, never fully delivering the dramatic climax it seems to promise. Every emotion and heartache is stretched tirelessly throughout the film, wearing on my heart strings.  After watching The Rider, I strongly felt it would have been much better suited as a short film.
I will say, however, that is was not all bad. The shots captured by director and writer Chloé Zhao are phenomenal, the wide shots of the landscape endless, as well as the quiet and subtle interactions between man and horse. She definitely has an eye for setting and capturing a shot. Brady Jandreau debuts in his first film as the quiet and broken rider. He harnesses great power within his character through the subtle movements and interactions with both human and animal.
One of the most interesting areas of The Rider was not the message of identity and possibilities but the future of Brady. While you are focused on what he may be loosing within this film, you might miss where he may be going. His character is subtly offered a second option within The Rider, should he lose what he loves most – becoming a physical therapist with special needs. He is perfectly suited for the role as we see throughout the film, yet our character has not yet discovered this for himself. He not only cares for his younger sister who has special needs, but also his friend Lane Scott (played by self), who was also a victim of a rodeo tragedy – with more devastating consequences than Brady – and is residing in an assisted living facility. His interaction with these characters, and his calm and collected demeanor around horses makes him a perfect, patient and knowledgeable individual for this type of profession.
It was clever to incorporate this idea of potentials undiscovered and not yet realized. There is a reassurance for the audience knowing that this character they are becoming invested in is not lost for good. Especially with a film that stays very flat, it's also a reassurance that the film is also not time wasted.
The Florida Project (Sean Baker)
To date, this was my favorite film of the New York Film Festival. The Florida Project is a humorous and bewitching film that follows a small girl living with her deadbeat mother within a Florida hotel. It examines the life of those who have made a home out of these hotels in Florida, living all but one day each month with their entire families. It's a lower class version of tiny homes, yet their residence there is out of necessity and not choice.
Captivatingly, the film begins with two children quietly waiting along a purple wall of their hotel. The silence is broken and their friend from a neighboring hotel comes to tell them new "tenants" have just moved. They race off, mischievous in their laughter, as upon arrival, they being to spit all over the new locals car – instantly showing disrespect and disregard for other people's belongings. There behavior is quickly understood when one of the children's parents are brought into the picture. Clearly Moonee (Brooklynn Prince), one of the spitters, is clearly emulating her mother Halley (Bri Vinaite).
From this point on, we are launched into the lives of these two characters: a mother who makes a living soliciting perfume to tourists to make rent and a young girl who finds trouble in everything she does. When not together, Halley spends her days in from of the TV, while Moonee is free of parental supervision and left to her own means. Running the small world around them is Bobbie (Willem Dafoe) the building director who is tasked with managing everyday functions and solving the discords that arise within his hotel. Though as we find, Bobbie is not just a director of the hotel, but also a director of personal affairs.
As the lives of Halley and Moonee begin to fall apart, audiences are thrown deeper into the world of those who just make it and what they will do to survive. While some may cherish what they are able to build up for themselves, Halley and Moonee find self destruction at every turn – threatening all they have.
The Florida Project is an amazing story written by Sean Baker and Chris Bergoch. Their examination of the low class and welfare lifestyle in Florida is eye opening and at times hard to watch. While the characters on the screen are fine with the way they live and the lives of their children, we as an audience know that they could have so much more if only they were able to. The film even takes a moment to compare the lives of those who seemingly have their lives together – only to find that struggles with money and family plague them as well.
Baker, who is the film's director as well, is brilliant in the shots that he creates, both on the children and the surrounding areas. He uses tourists and  various upscale hotels to contrast the life of those who are just stopping in versus those who are there to stay – with no way of getting out. Shots are held wide and steady with only the characters moving across screen, allowing our eyes to follow  them while taking in the surrounding environment instead of the camera showing us exactly where to watch. The choice of purple for the castle shaped hotel was another brilliant decision as it reflects a fantasy world where everyone wishes their prince will come to save them. The hotel is next door to Disney which allows for the fantastical visual to be even stronger and impactful.
When it comes to acting, The Florida Project is top notch in the talent that it delivers. Newcomer Bri Vinaite is astounding as the hotheaded Mother, who lives by her own rules. While her character's behaviors may drive you to madness like nails on a chalkboard, it only validates the credible performance Vinaite was able to deliver. Willem Dafoe delivers a surprisingly pleasant performance as Bobbie, the ever conservative, watchful and caring director of the hotel. It was honestly weird to see him in such a reserved role as I am use to his more eccentric characters (The Boondocks Saints, Spiderman), yet he executed it perfectly. He commands his character to turn a blind eye and show his kindhearted nature when necessary, while still displaying his daily fight and struggle with the man within.
The real gem of this cast, however, was six-year-old Brooklynn Prince. This little girl was able to encompass the big, precocious, and defiant character of Moonee. This is a little girl to watch. She will make you laugh, make you cry. She is the heart of this film, and the large reason for the films success.
With all movies, not everything is successful, and The Florida Project is no different. The film spends its entire length showing the reality and hardship of those living in the Florida projects yet culminates into an unrealistic and incoherent ending. For me, it was sudden and did not match the tone and vibe of the entire film. It felt as though director and writer Sean Baker had reached the lowest point this film could hit in its subject matter, and he could go no farther – so this ending was just thrown on. While this is my biggest and only disappointment with the film, it was sad that this was how this exceptional film ended.
NYFF 2017
While each of these films had their challenges, they each had their successes. They each tackled their own subject matter of loss and struggle – both out of their characters control and both equally as difficult to face.
Keep an eye out for my next article where I take a deep look inside the NYFF Centerpiece film Wonderstruck.
Have you had a chance to see either of these films? Tell us you thoughts in the comments below!
---
Opinions expressed in our articles are those of the authors and not of the Film Inquiry magazine.